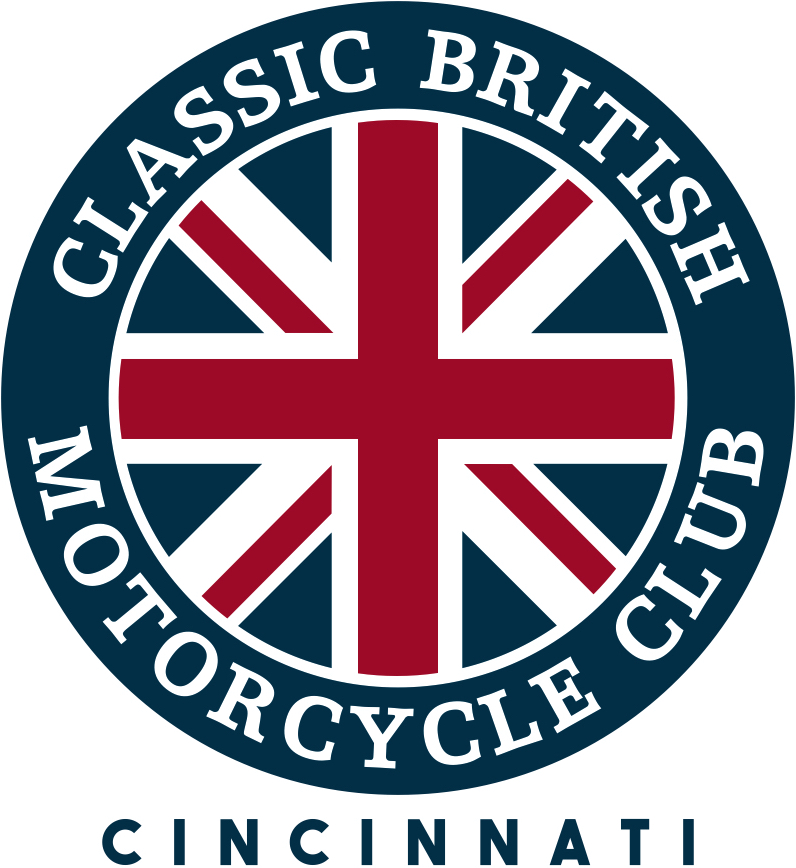 The Classic British Motorcycle Club (CBMC) of Cincinnati is dedicated to the riding, preservation and enjoyment of British motorcycles, past & present along with vintage motorcycles of all makes. Established in 1981 by four avid British enthusiasts and incorporated in 1989, we are the oldest and largest British Motorcycle Club in the Region. Club members have a wealth of knowledge on the British Big Three (Norton, Triumph, BSA) as well as lesser known marques, and can provide advice and guidance on your classic bike.

CBMC publishes a monthly newsletter, called The Limey Lines,which contains info on the next meeting, upcoming events, technical articles, travel stories and the President's ramblings. Meetings are held monthly (usually Sunday @ Lunch hours) at various locations around the Tri-State. This Show and Rally is the weekend after Labor Day at the Boone County Fairgrounds in Burlington, KY. The main feature is the Concours-style judged vintage bike show. While we are a British Motorcycle Club, this show is for all makes of vintage and classic motorcycles.

We ALWAYS welcome new members! Drop us a line if you have questions or interest in our Club, Show or Vintage Bikes in general. We hope you enjoy our site!
Past Year Show Highlights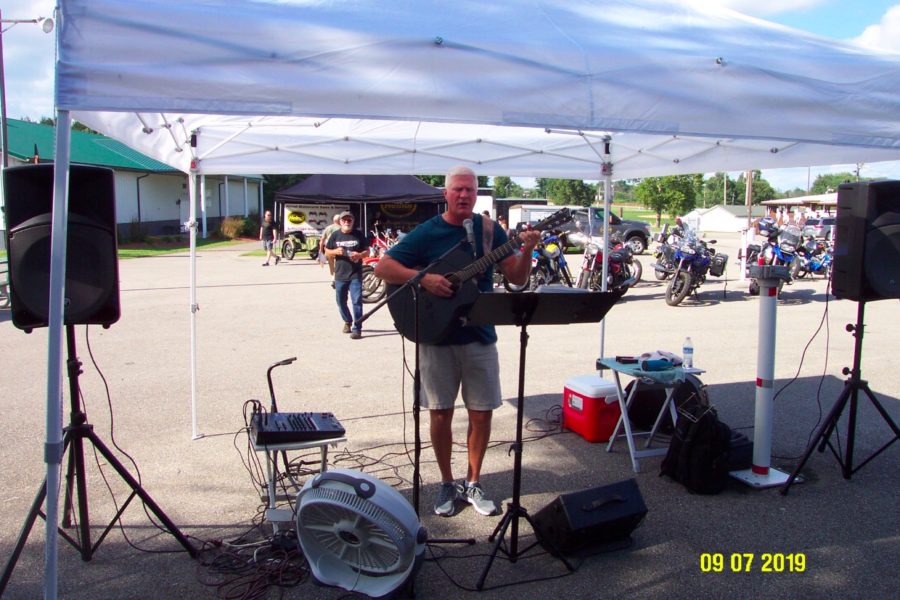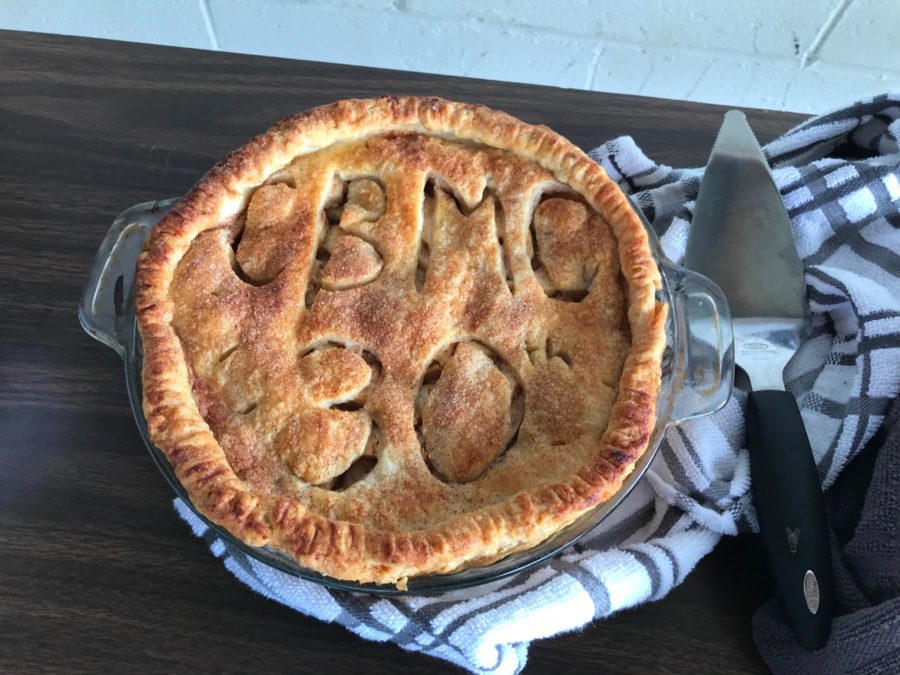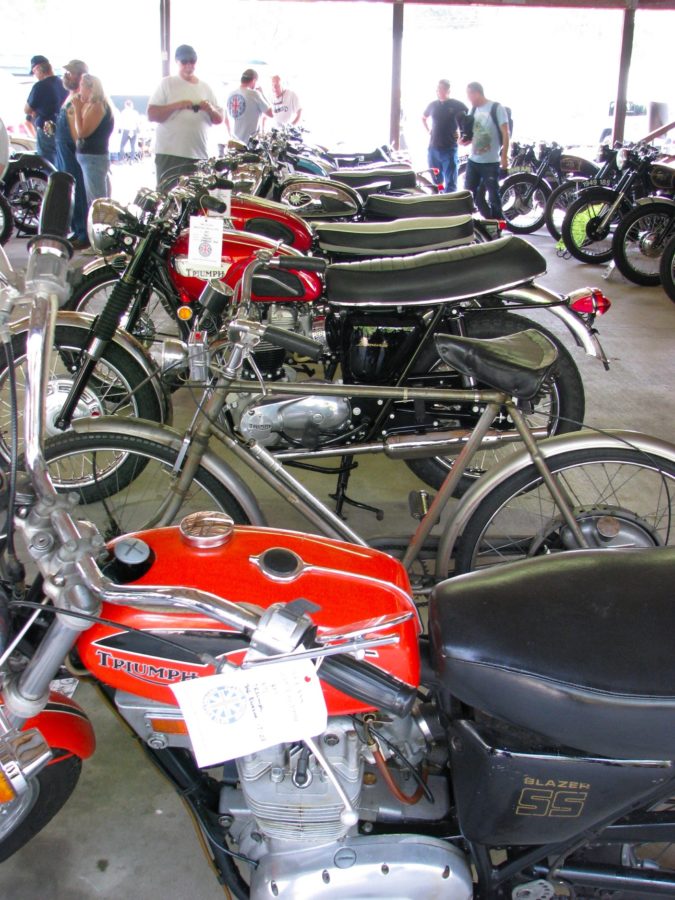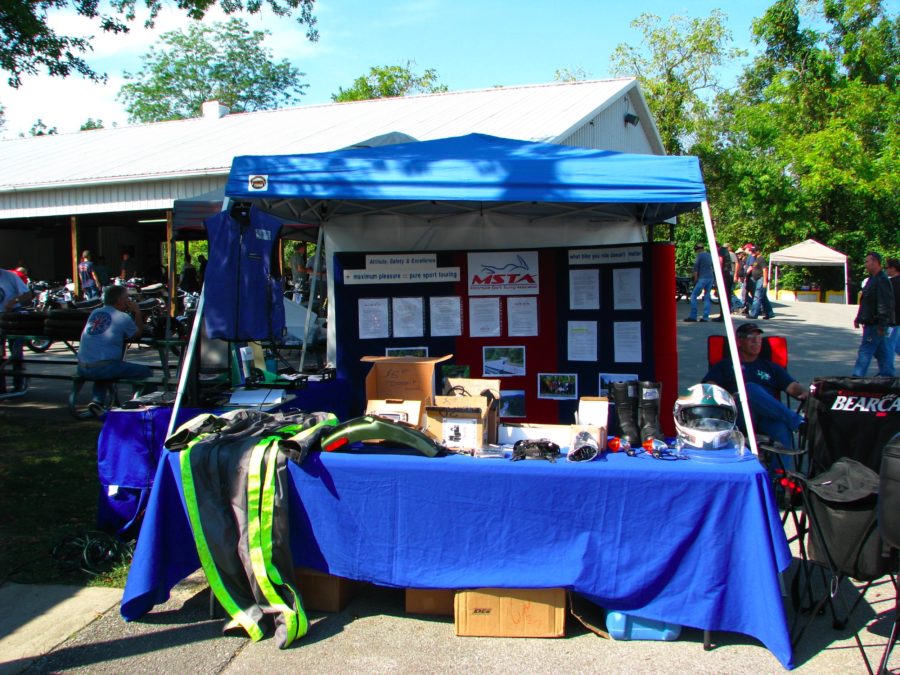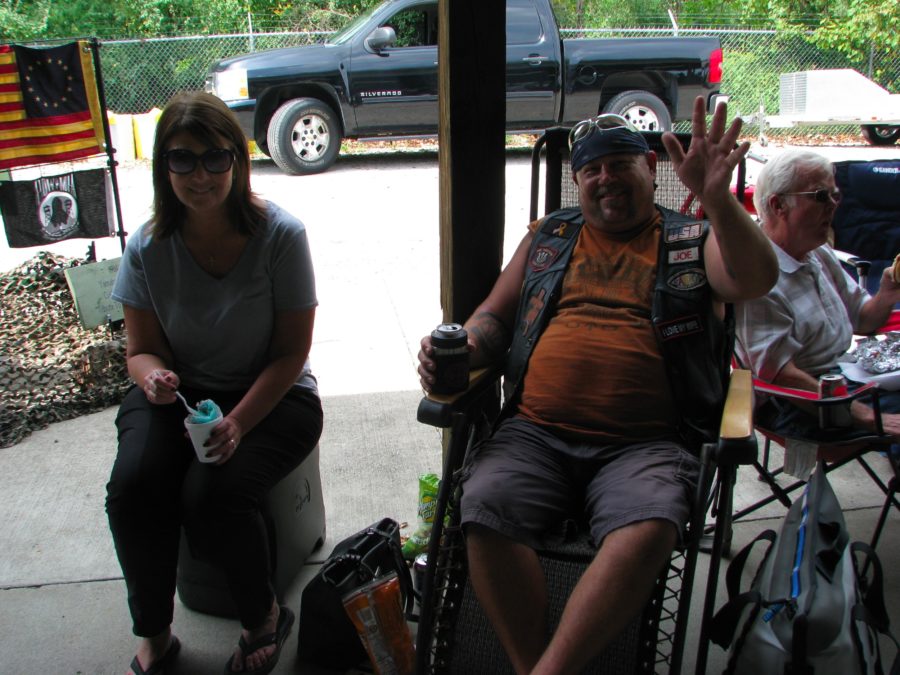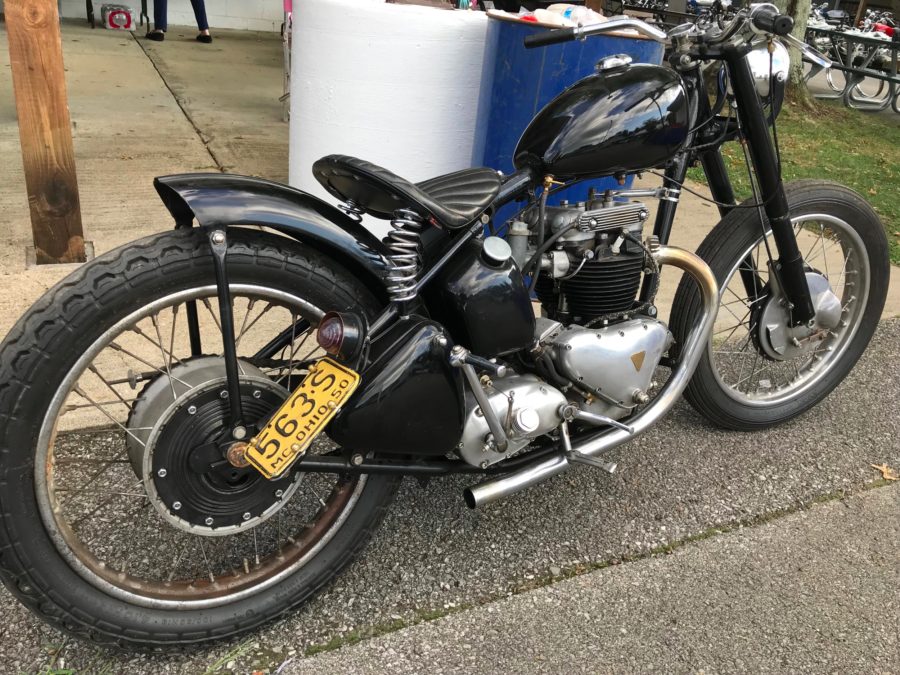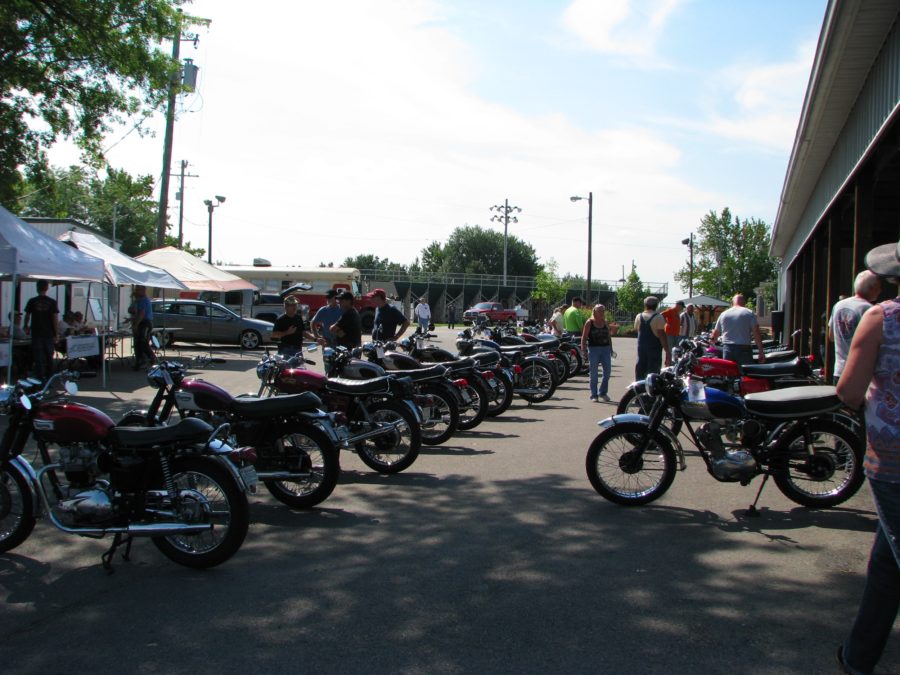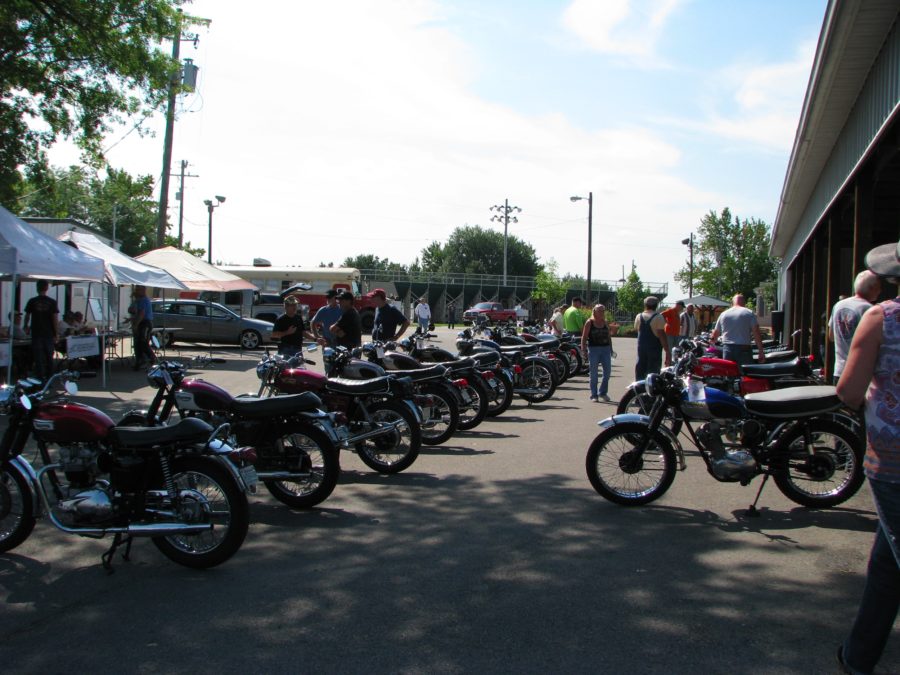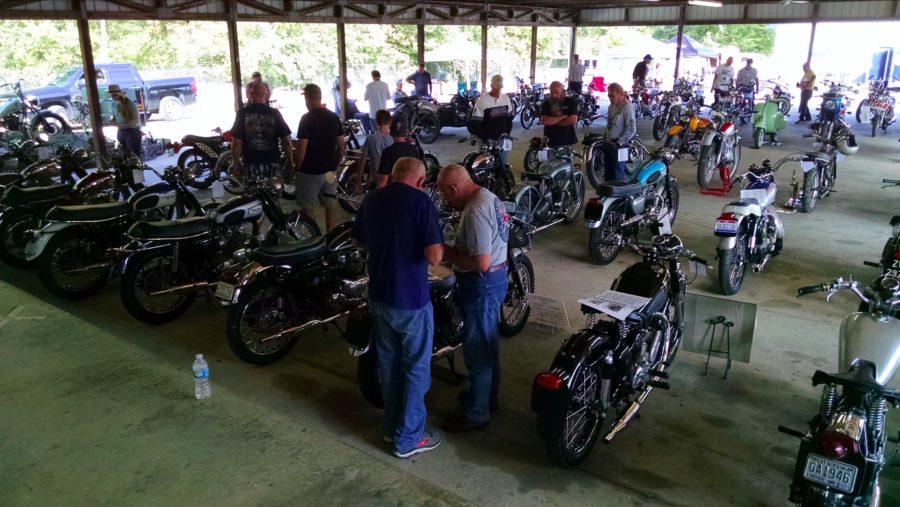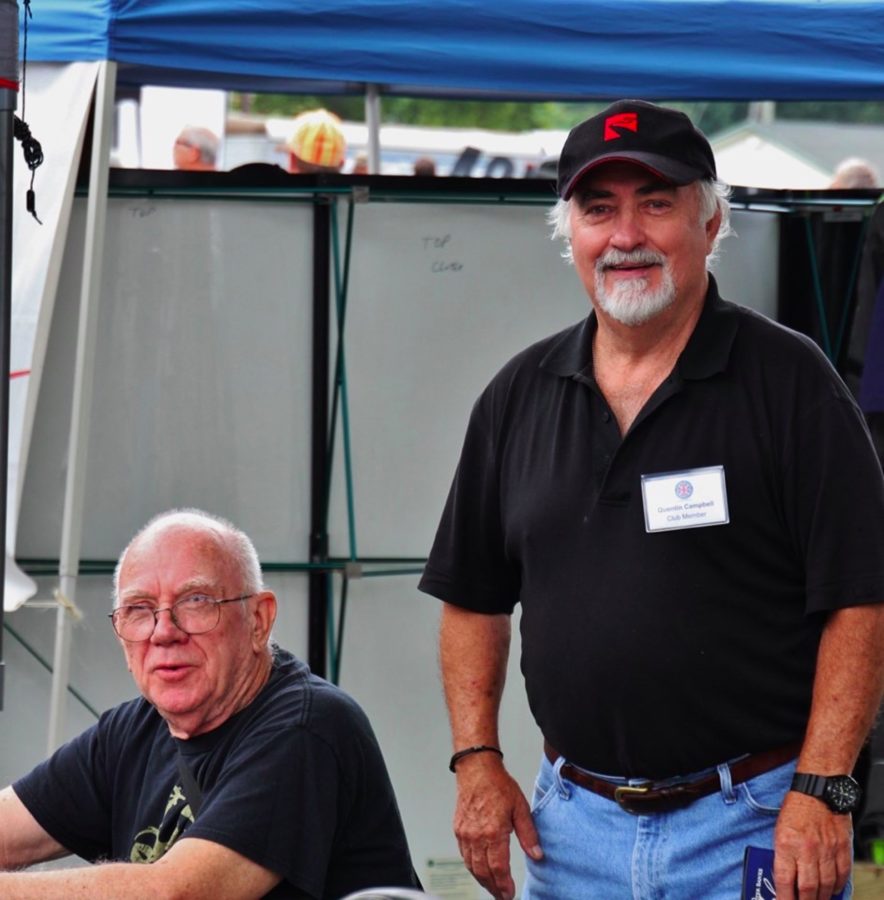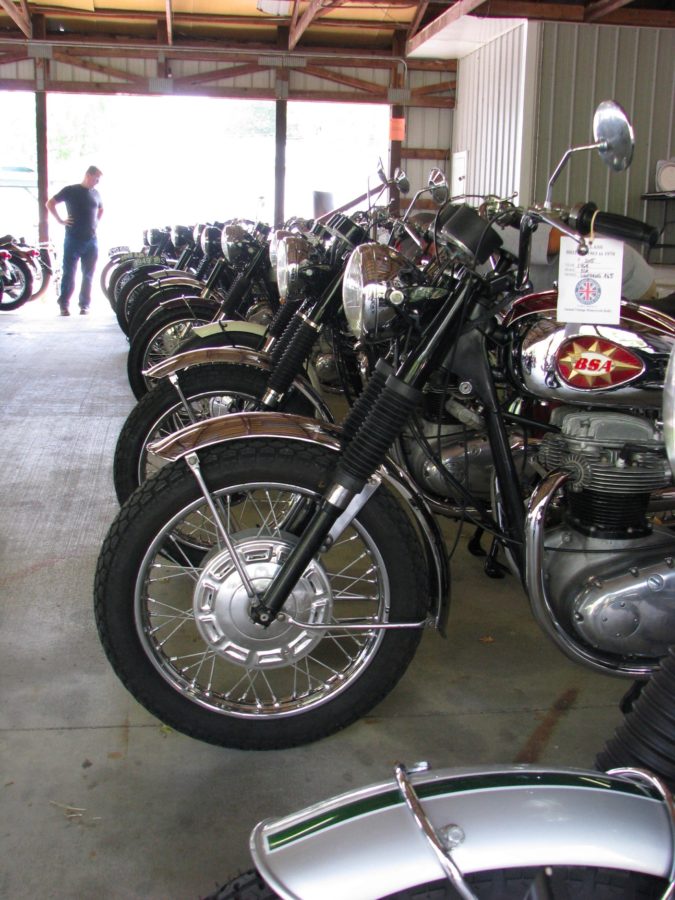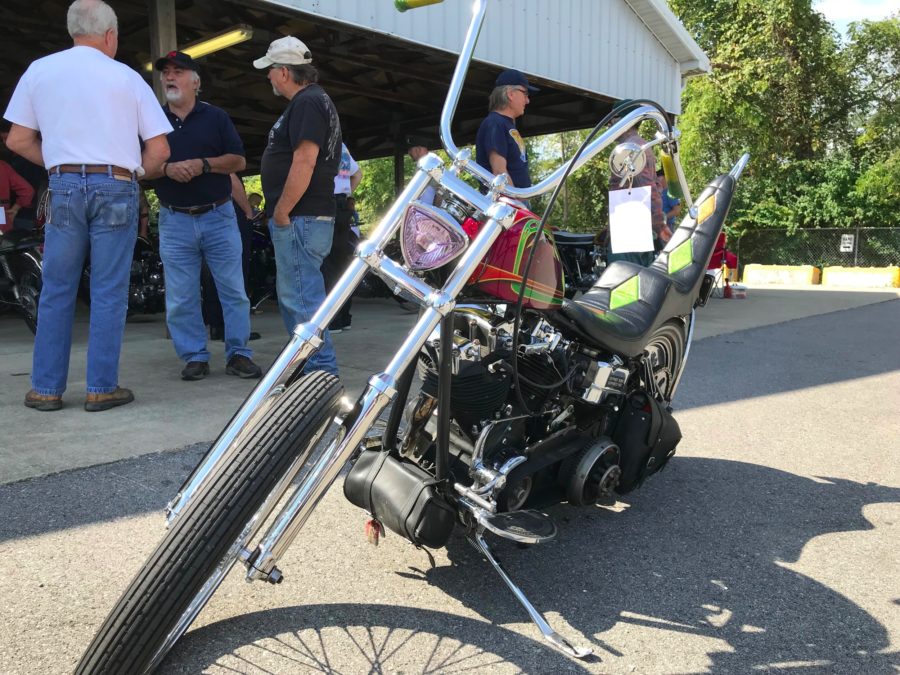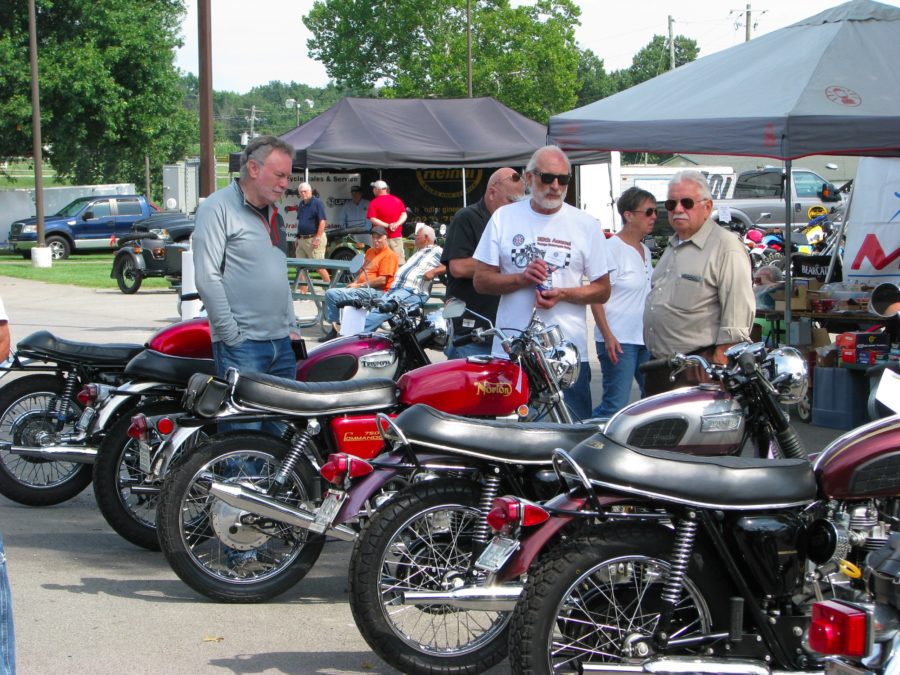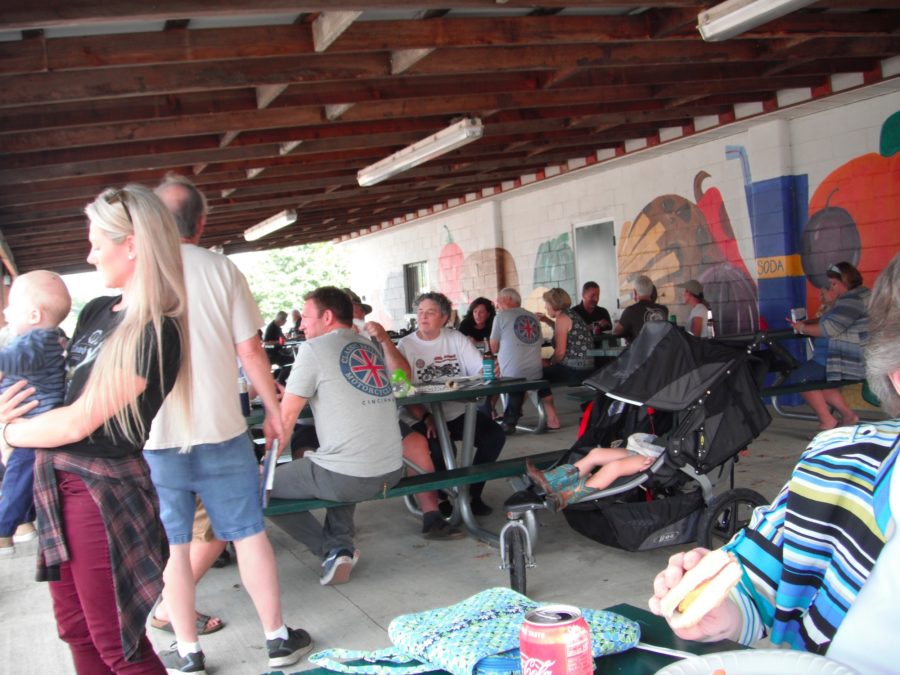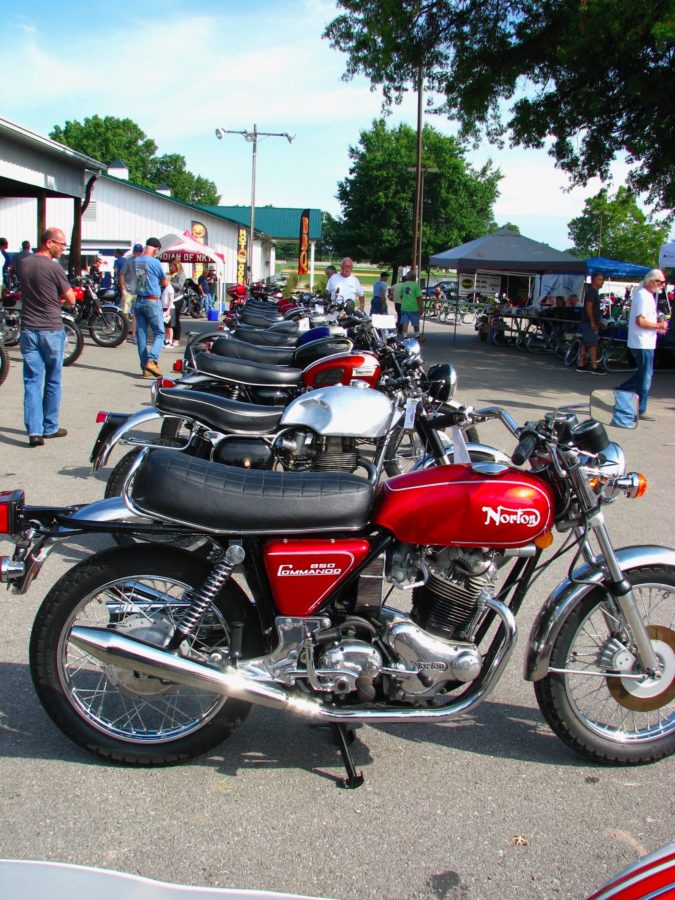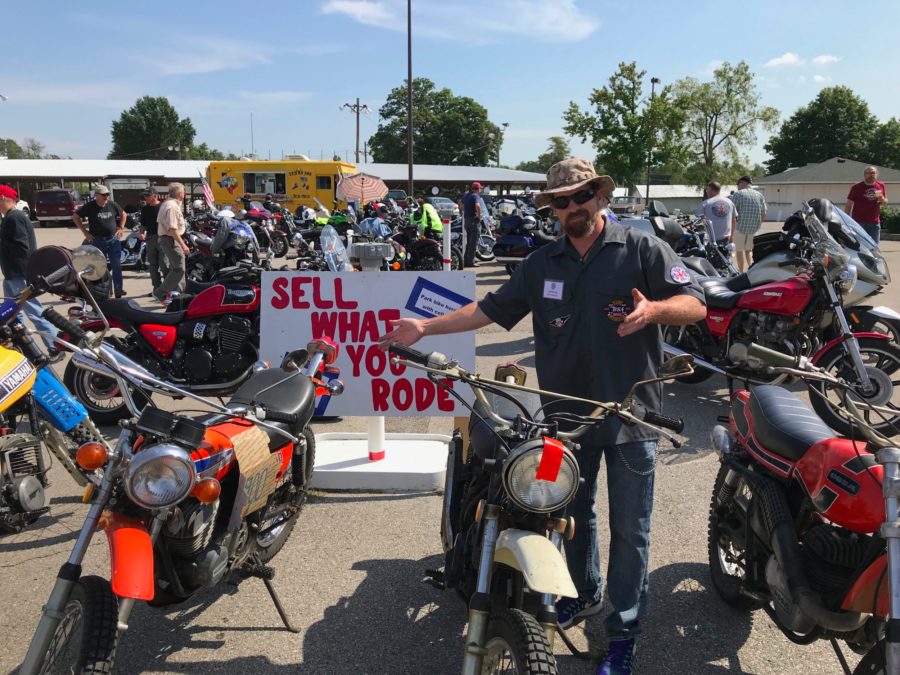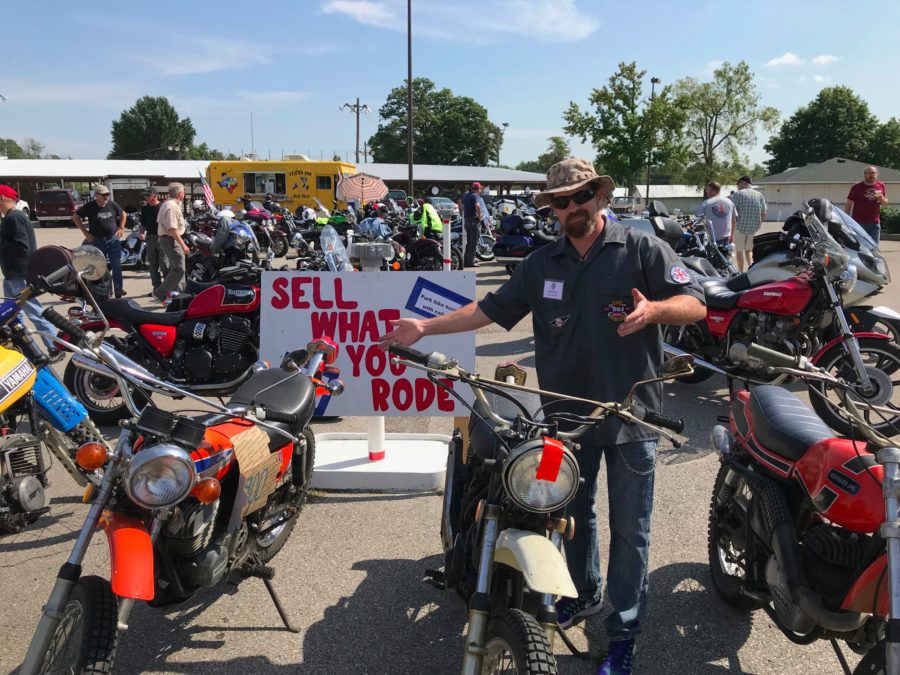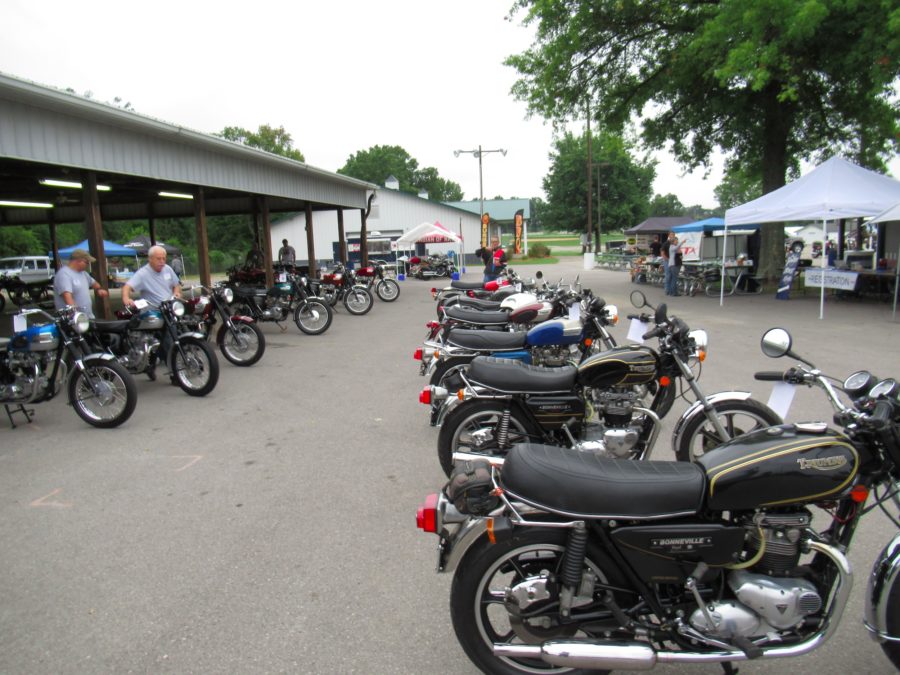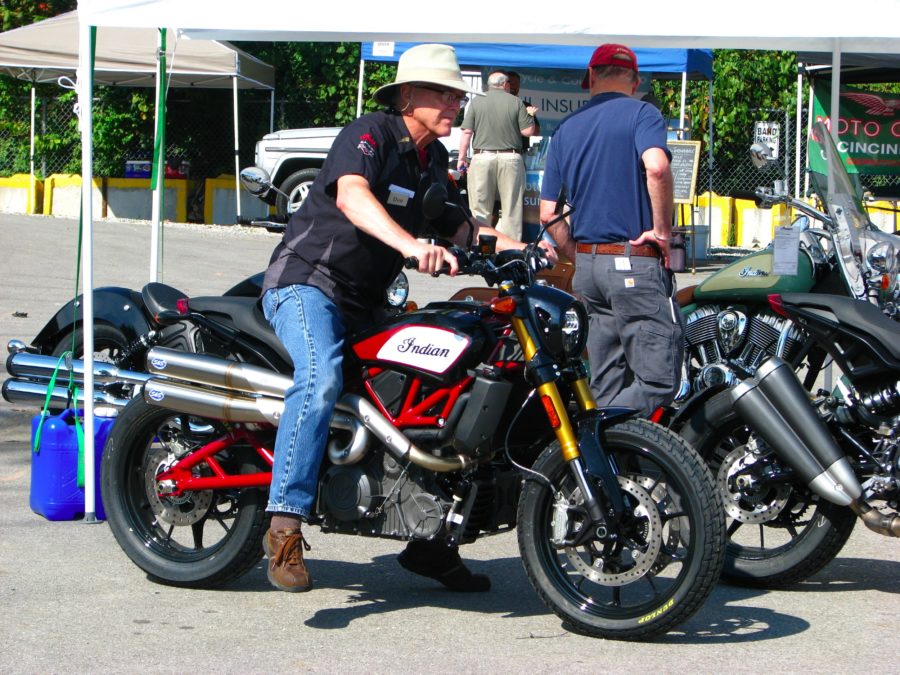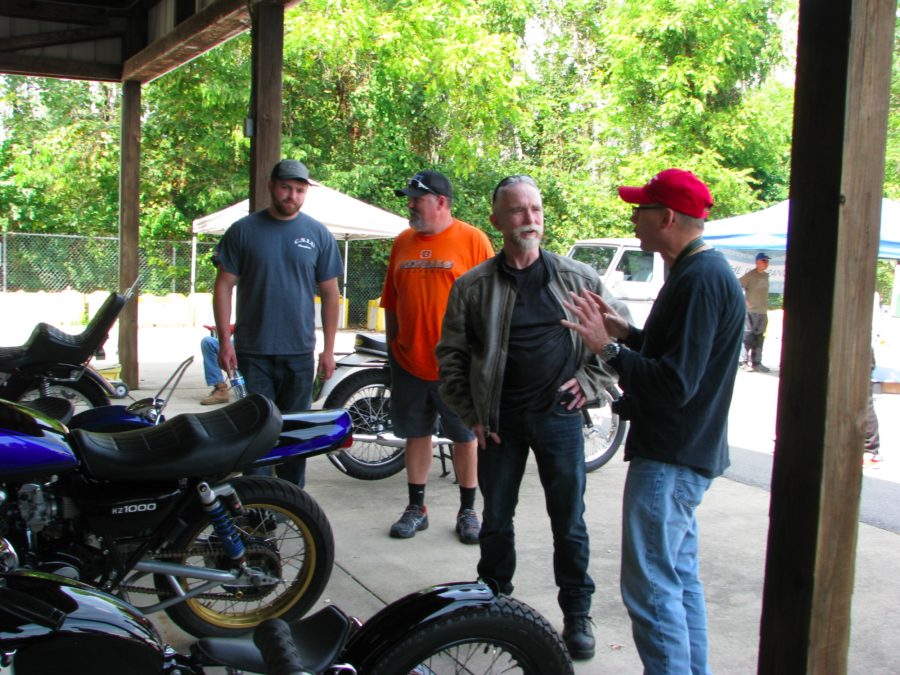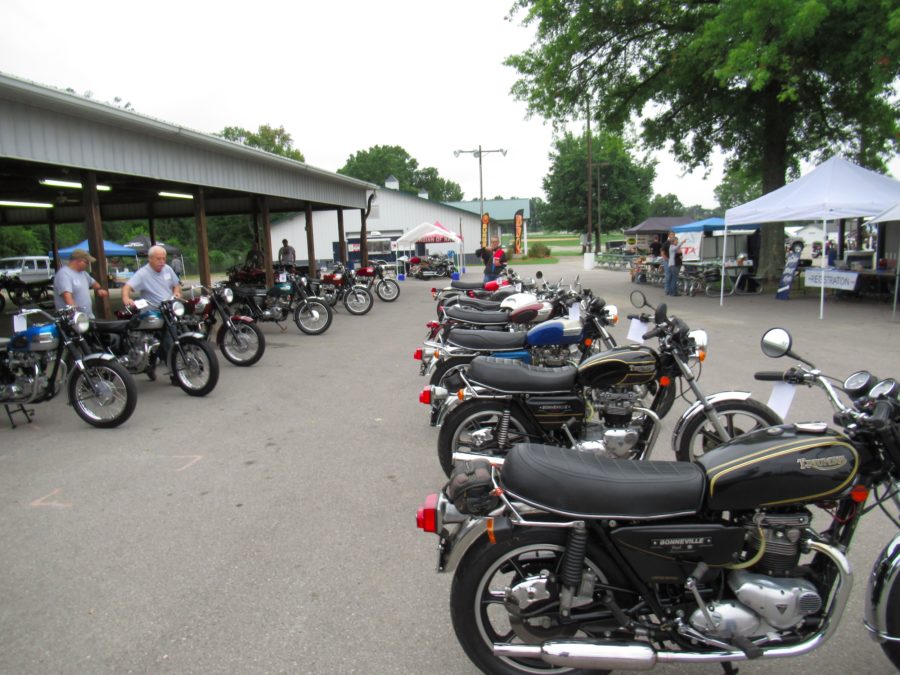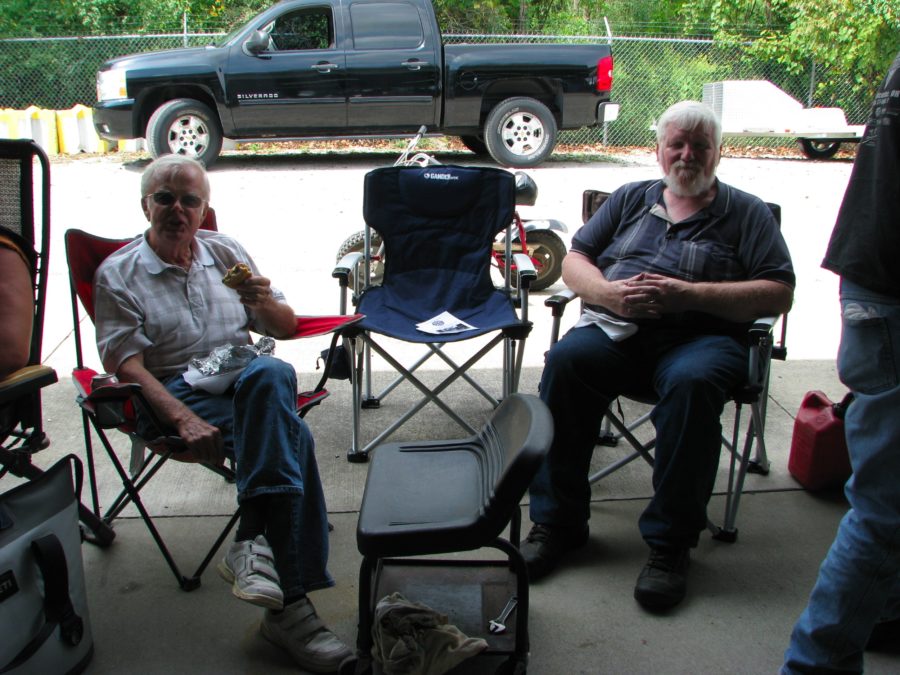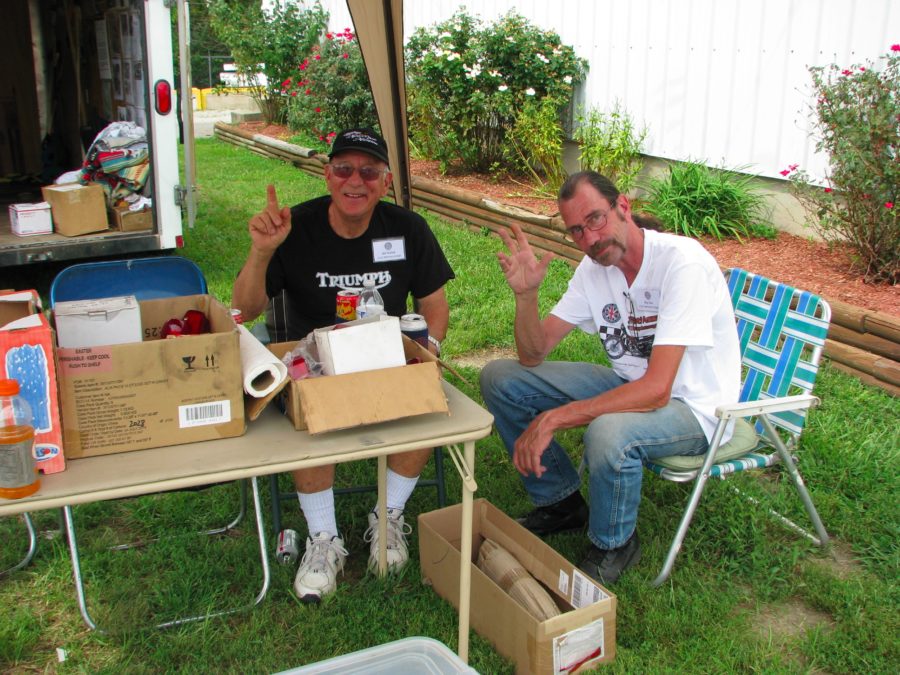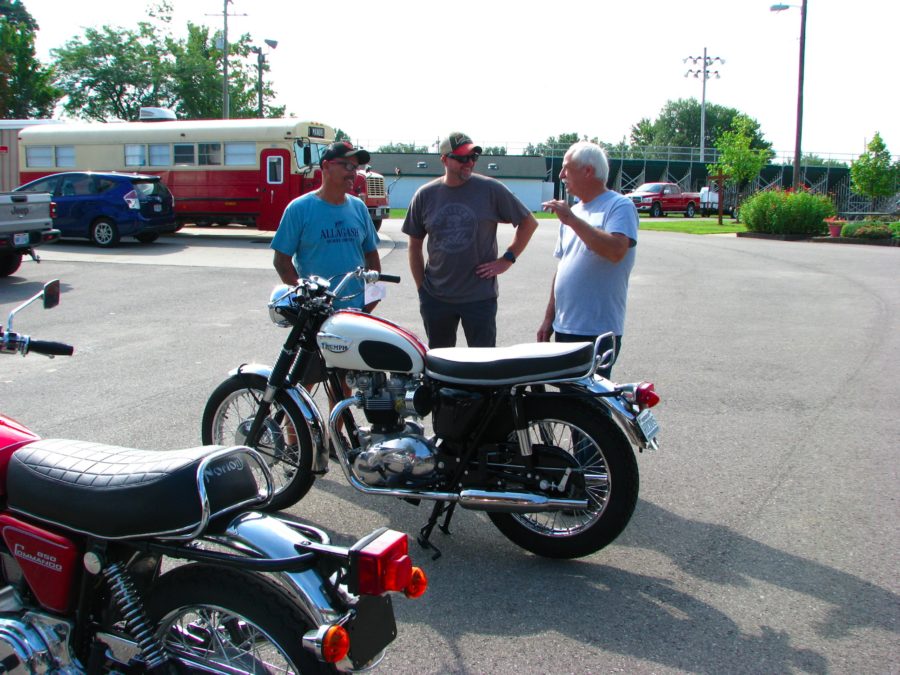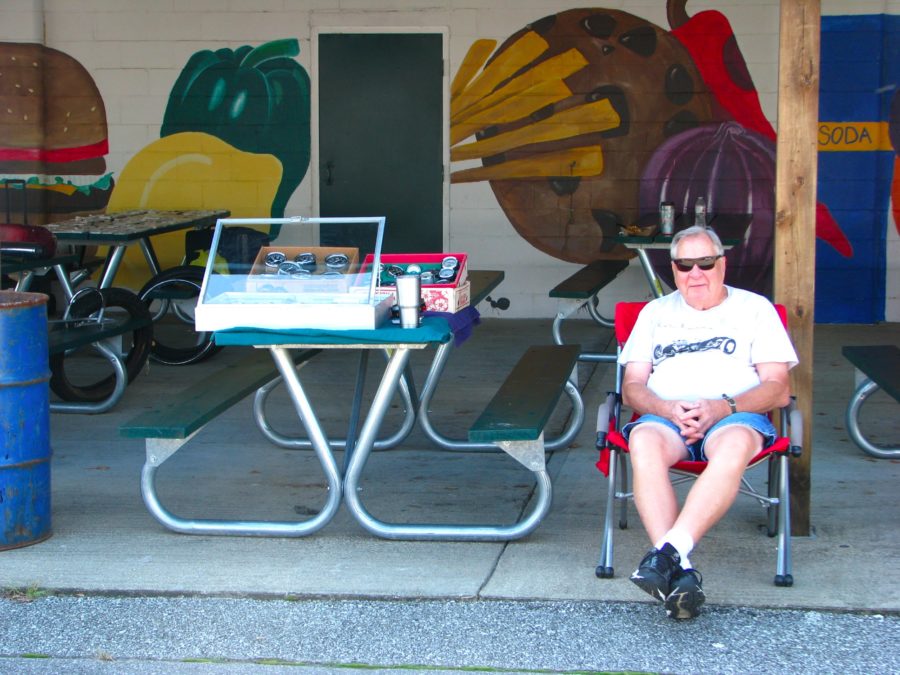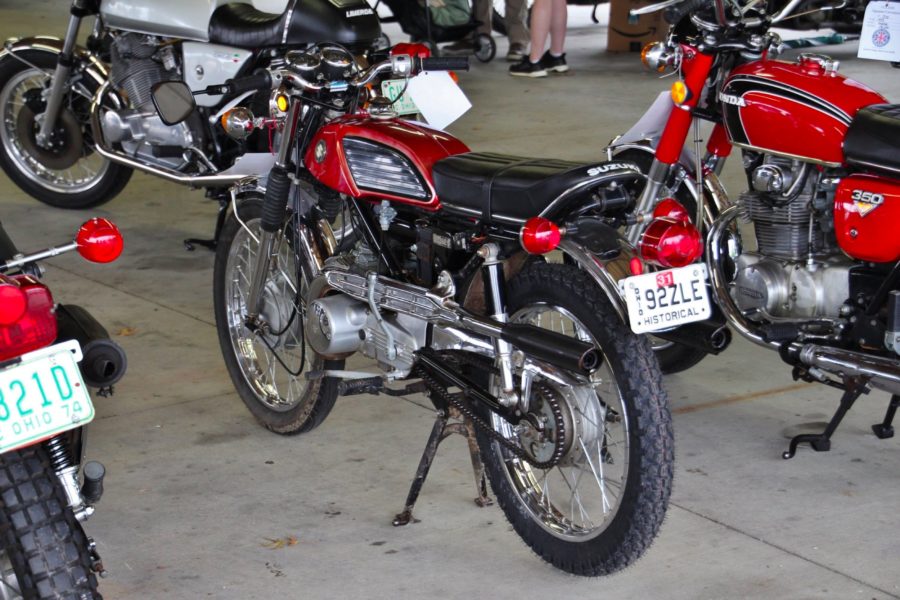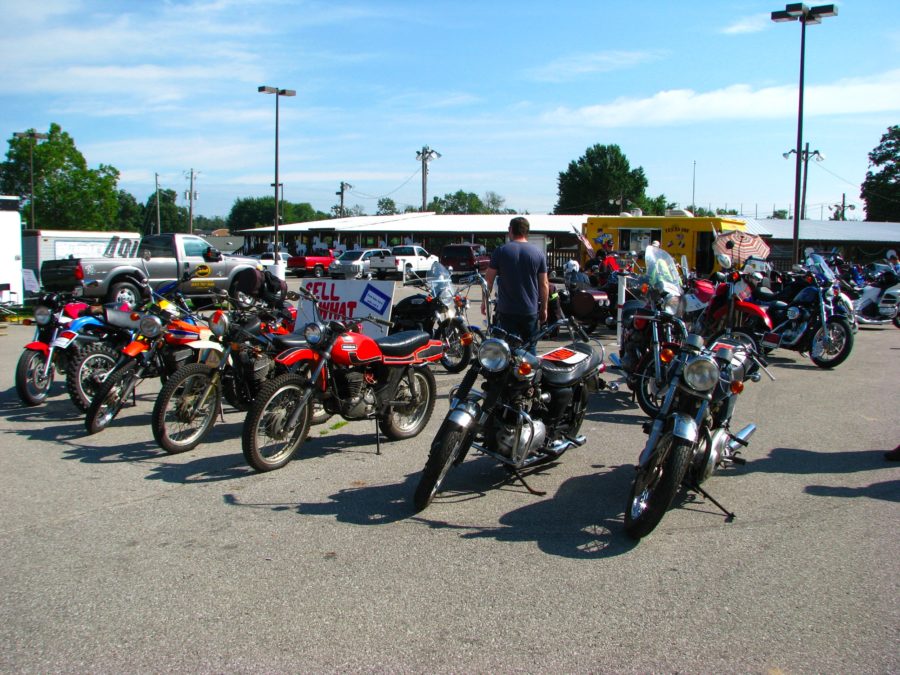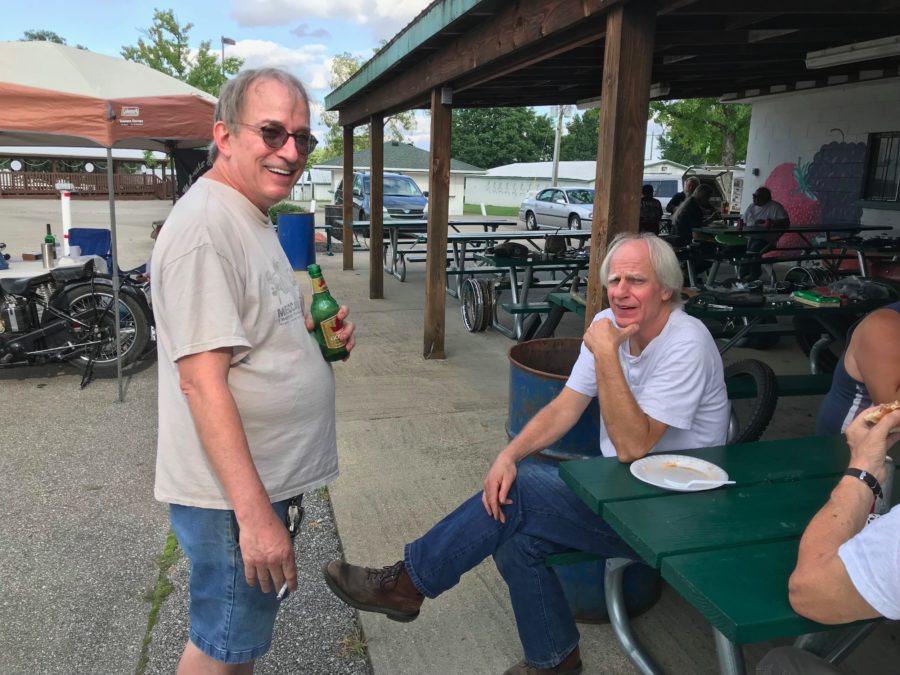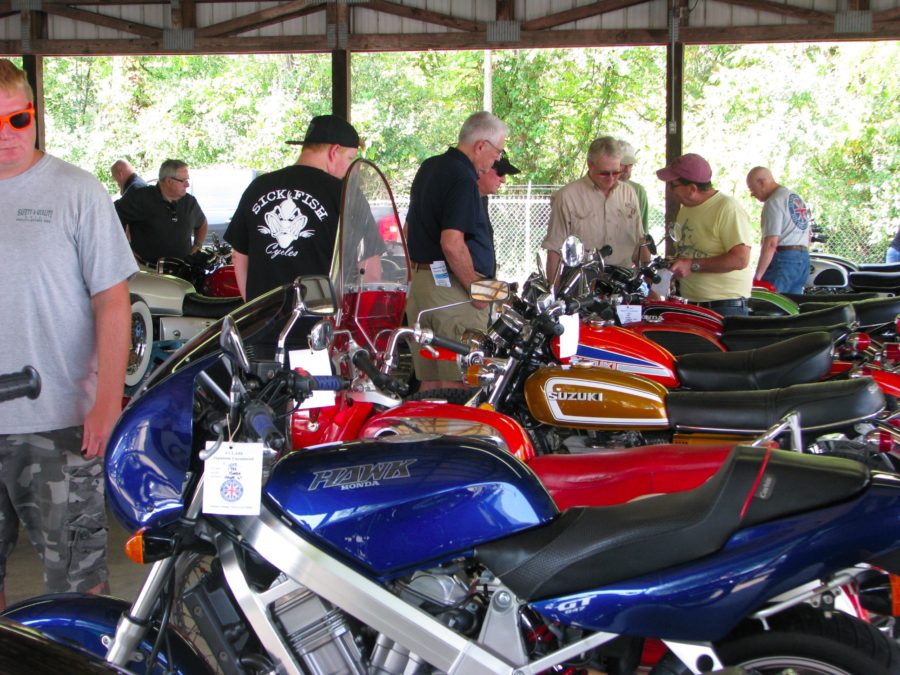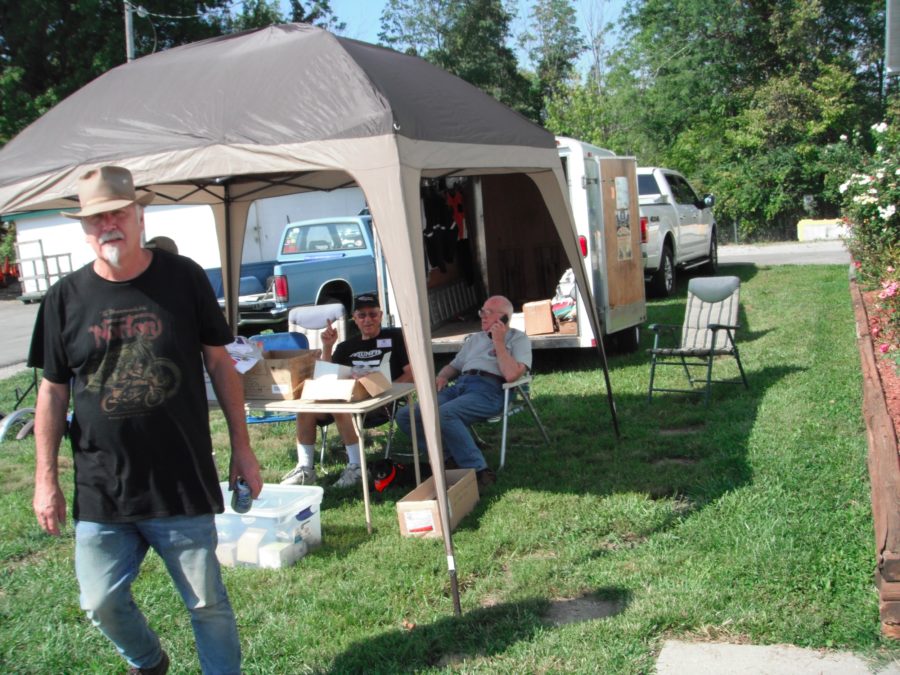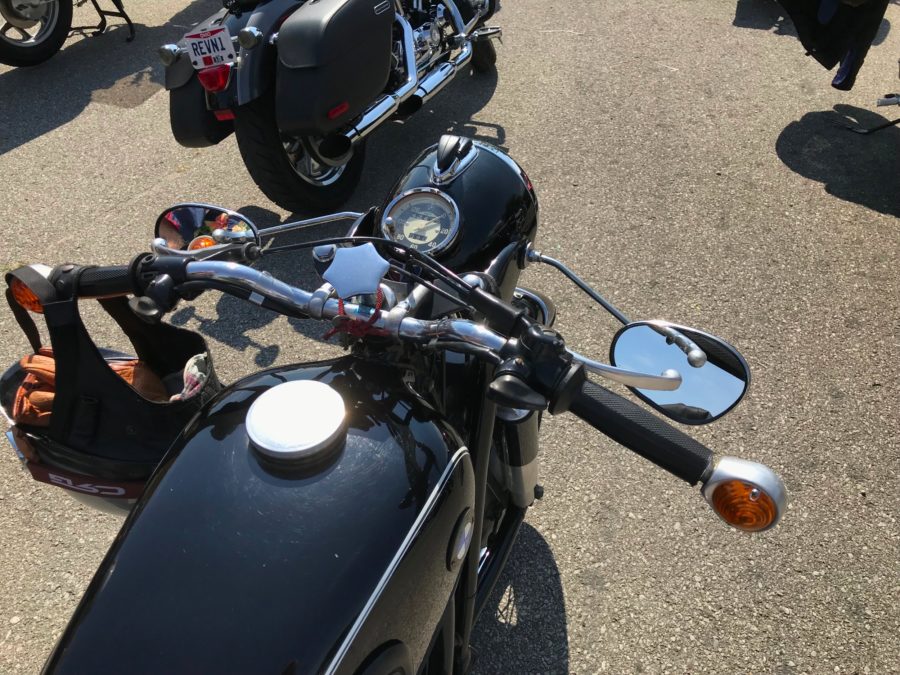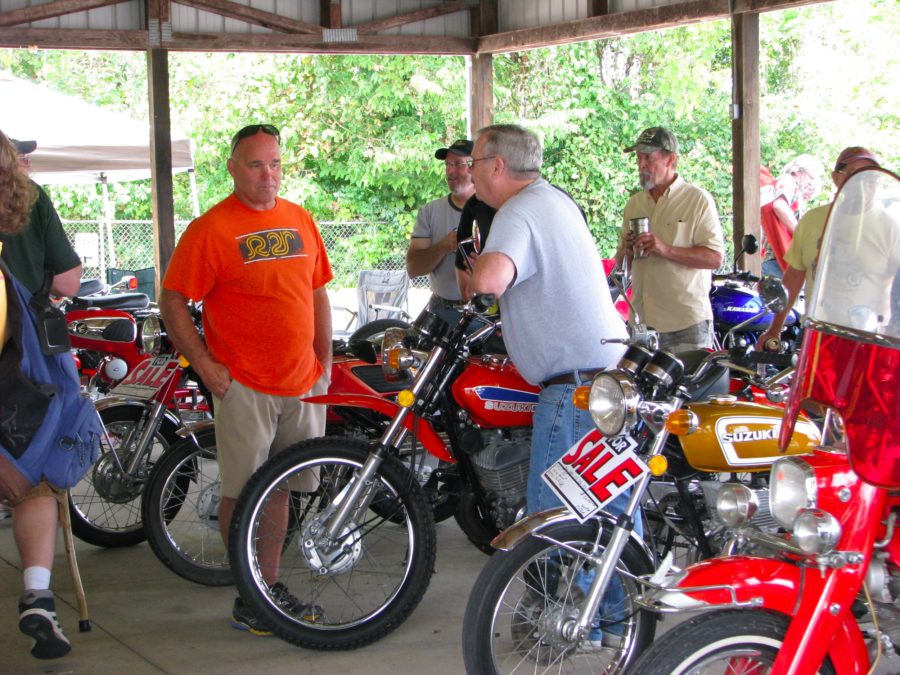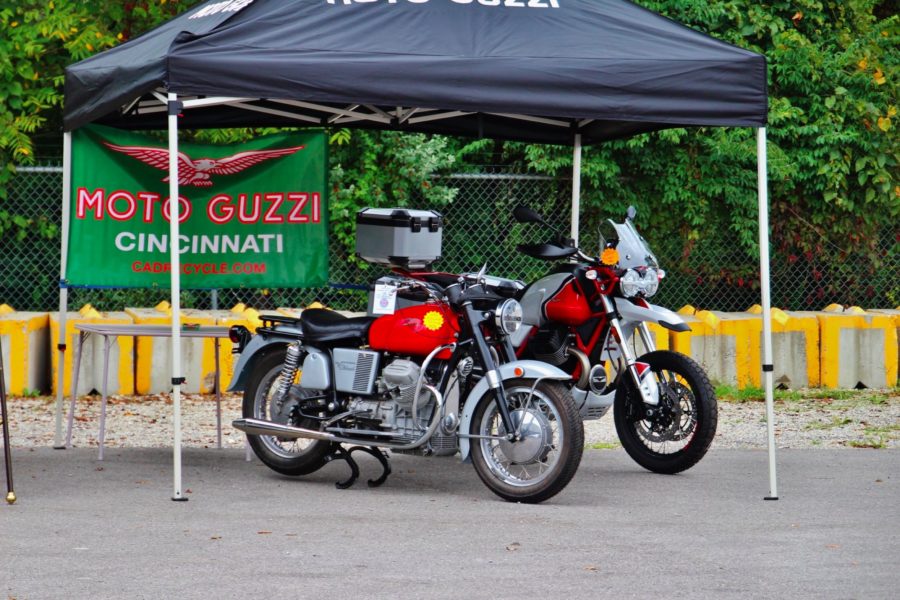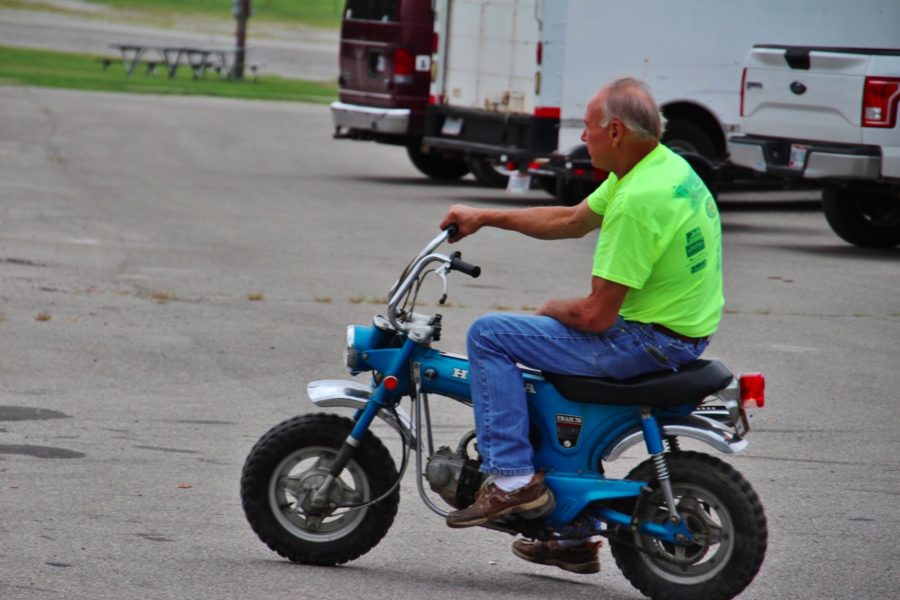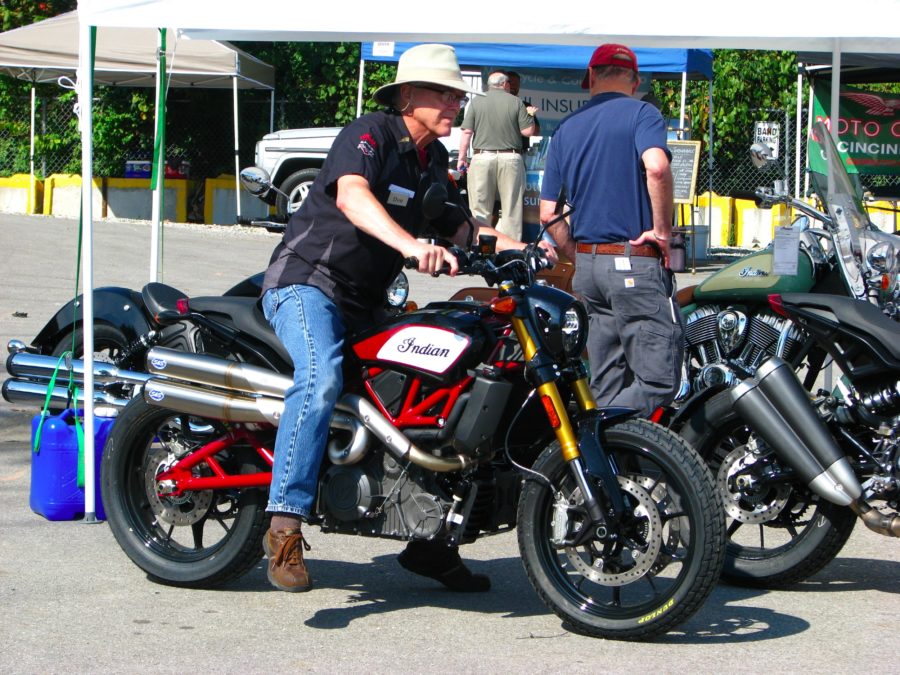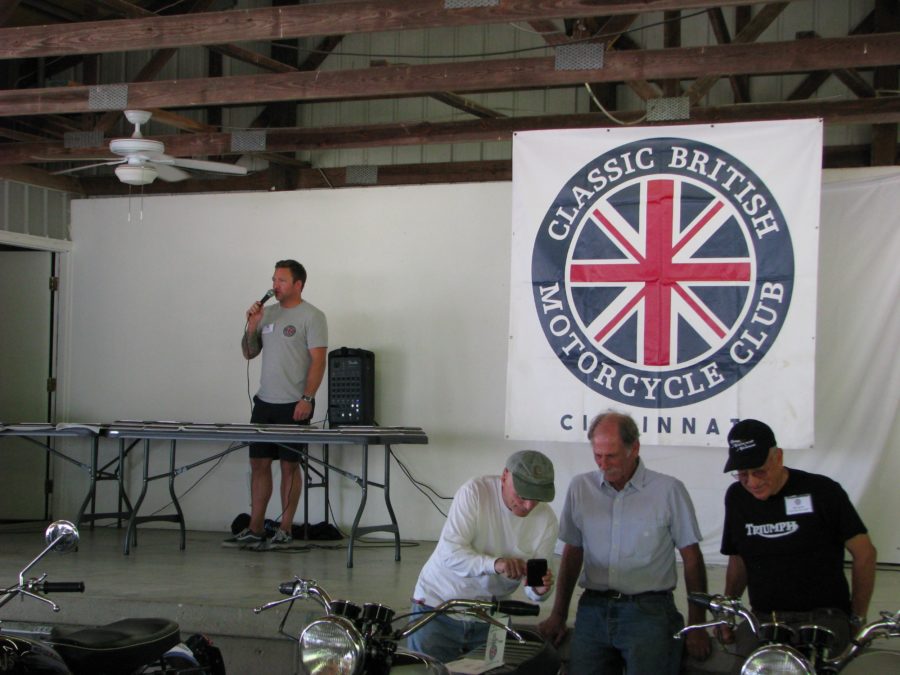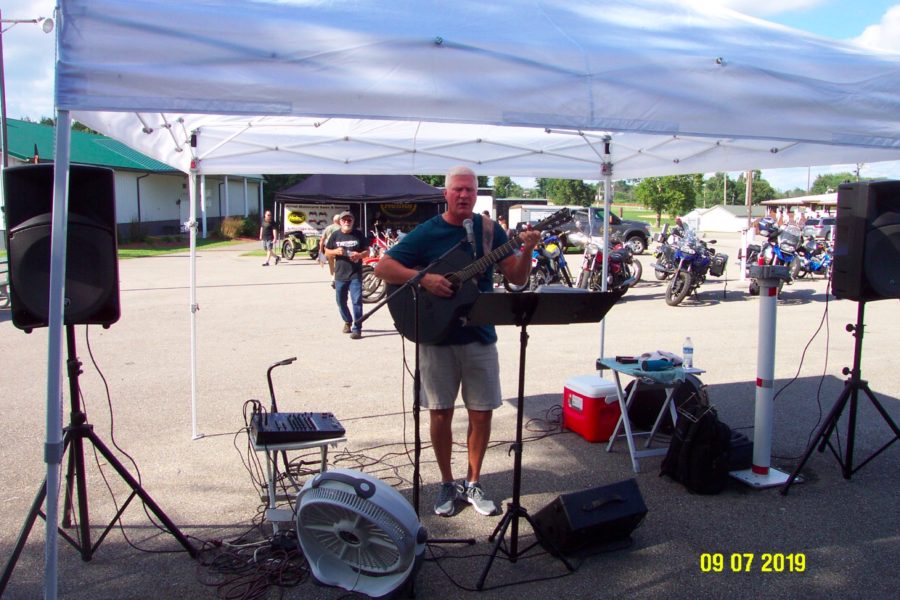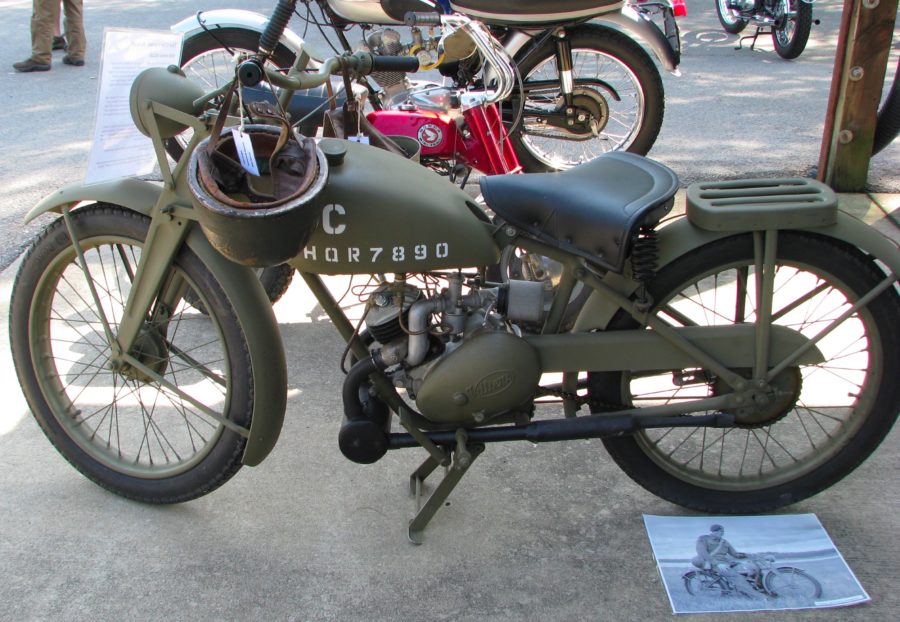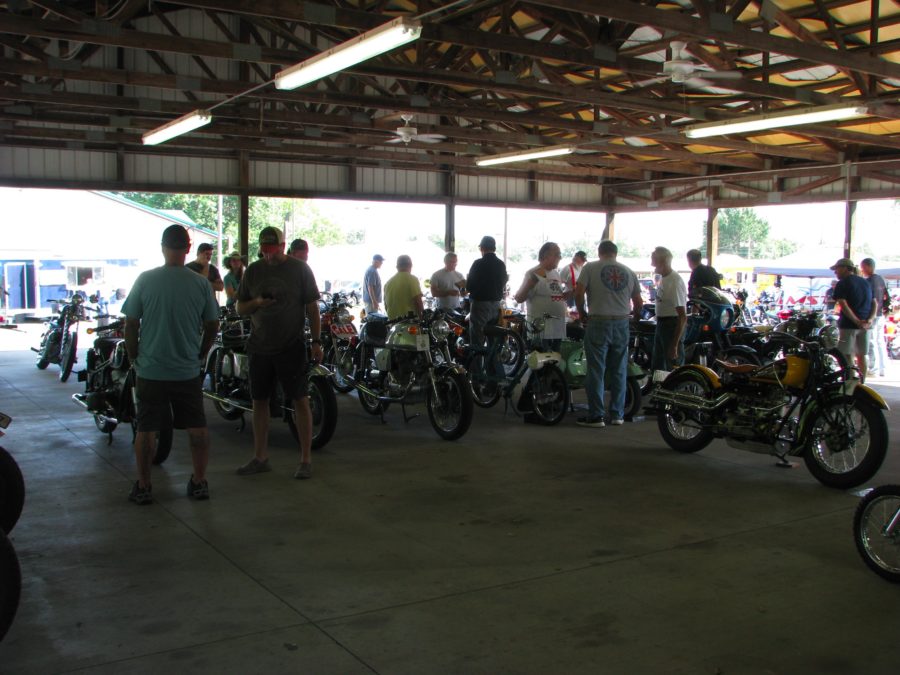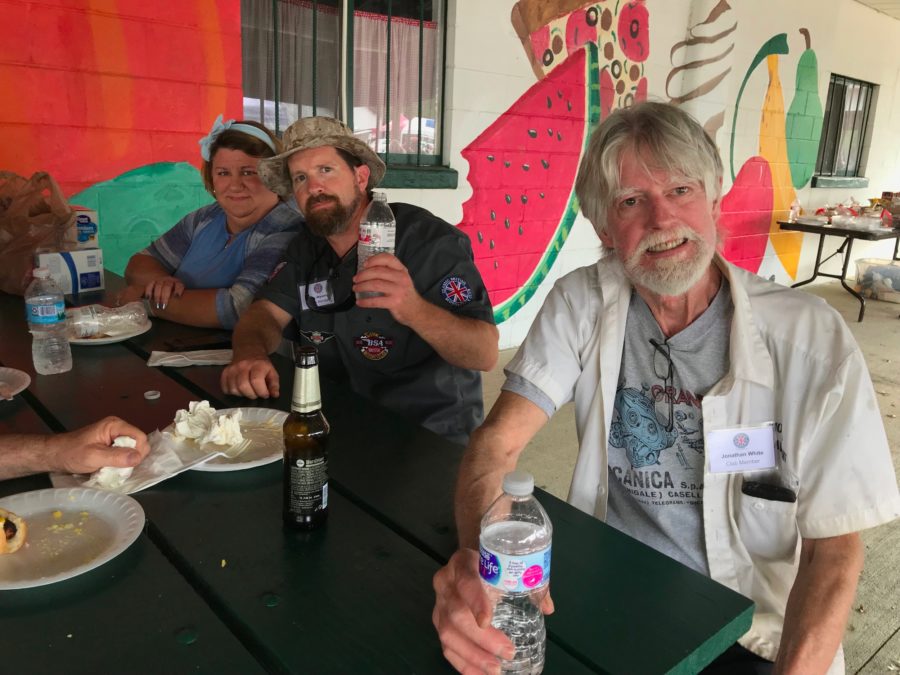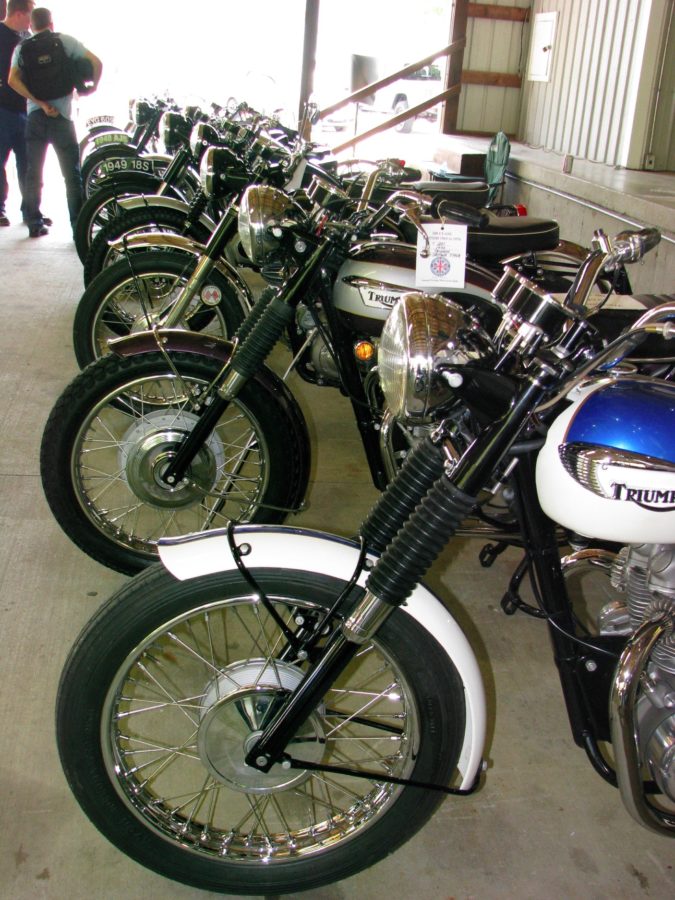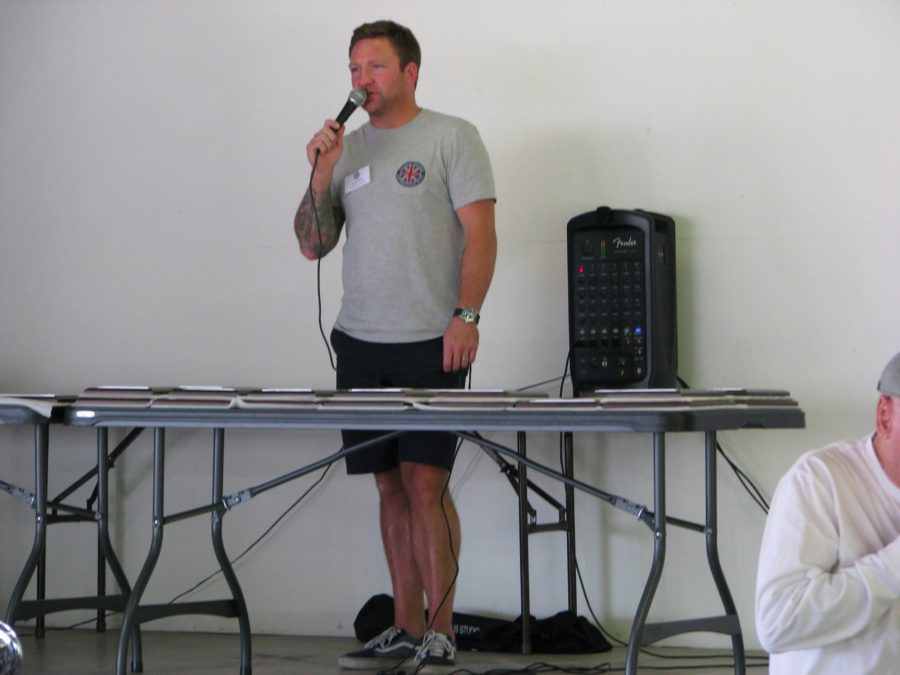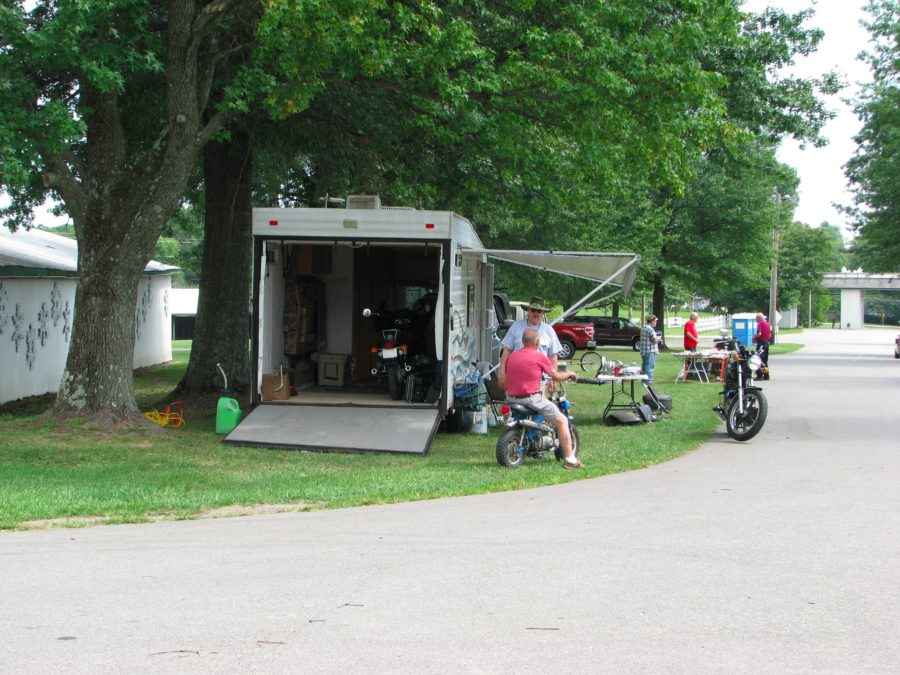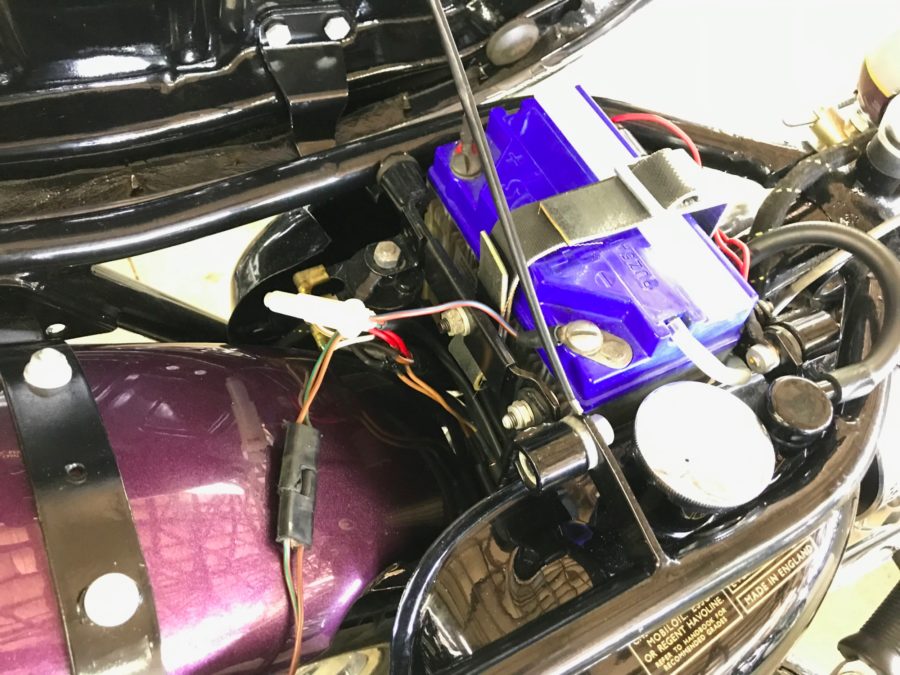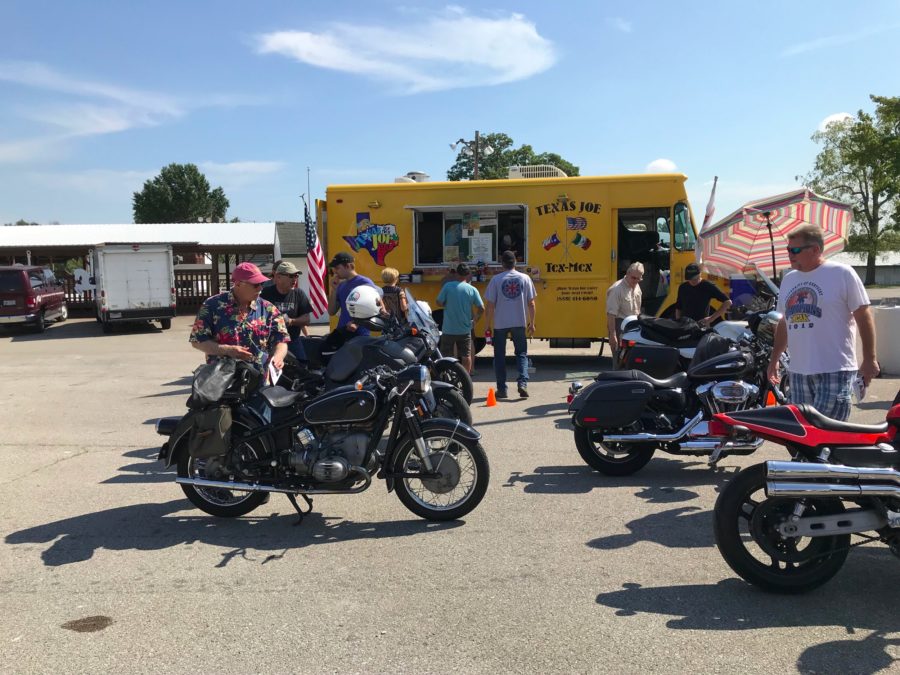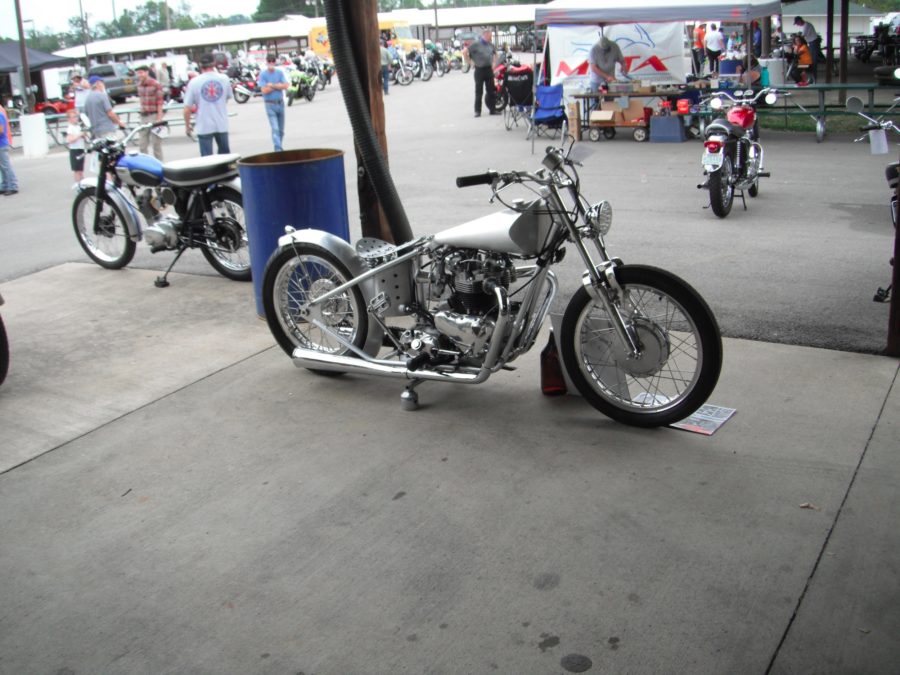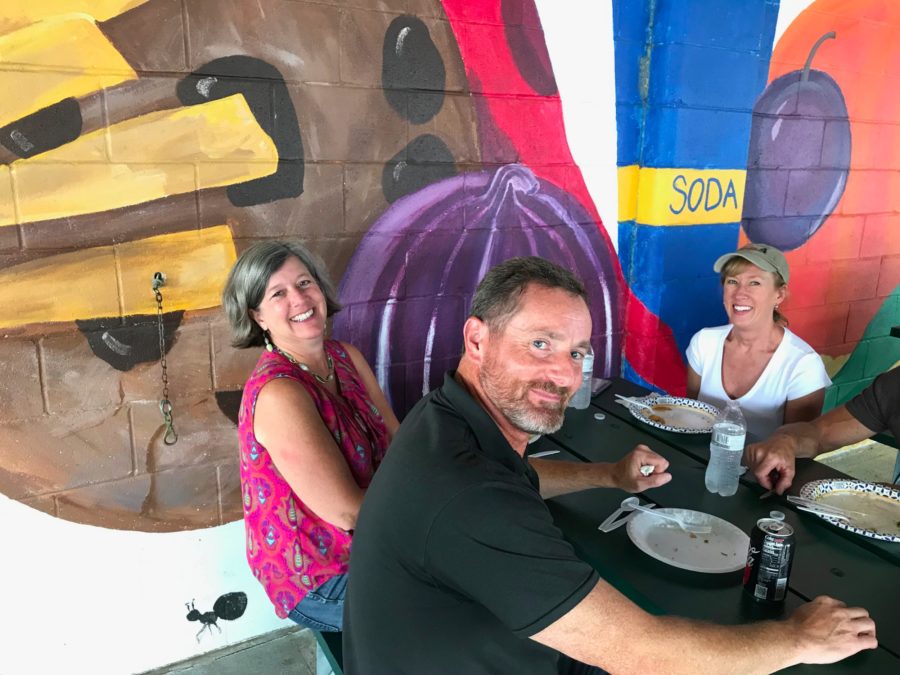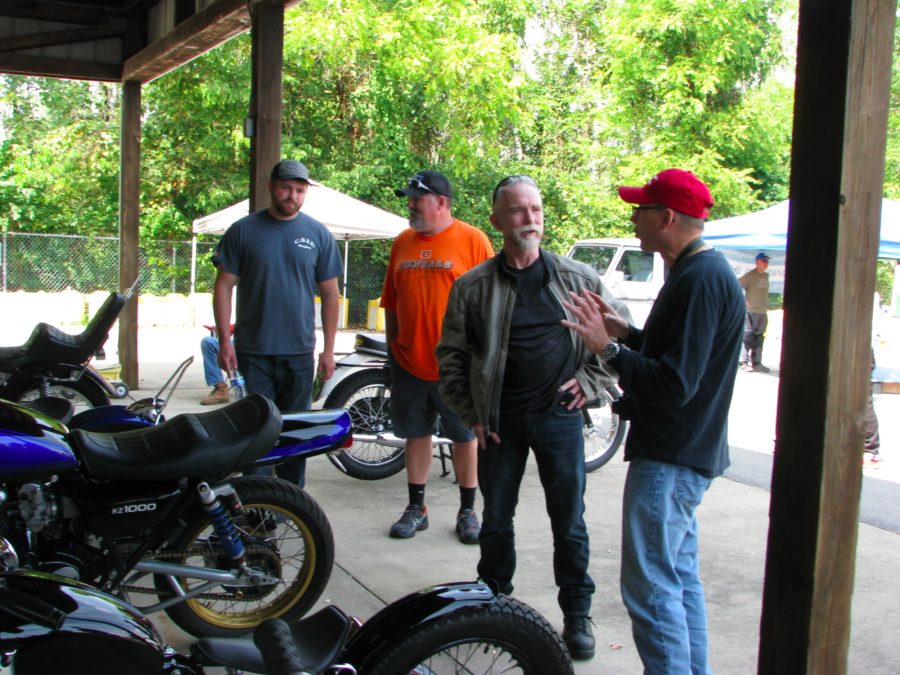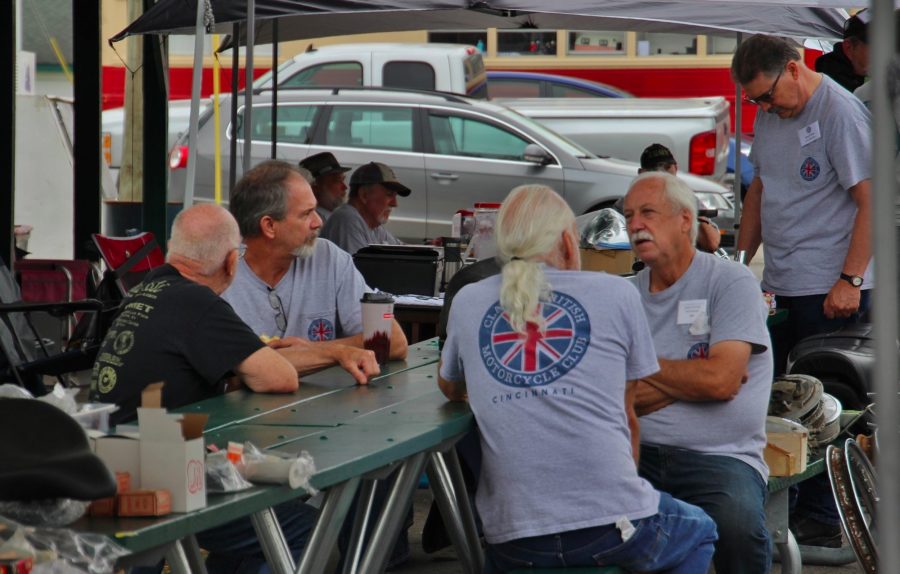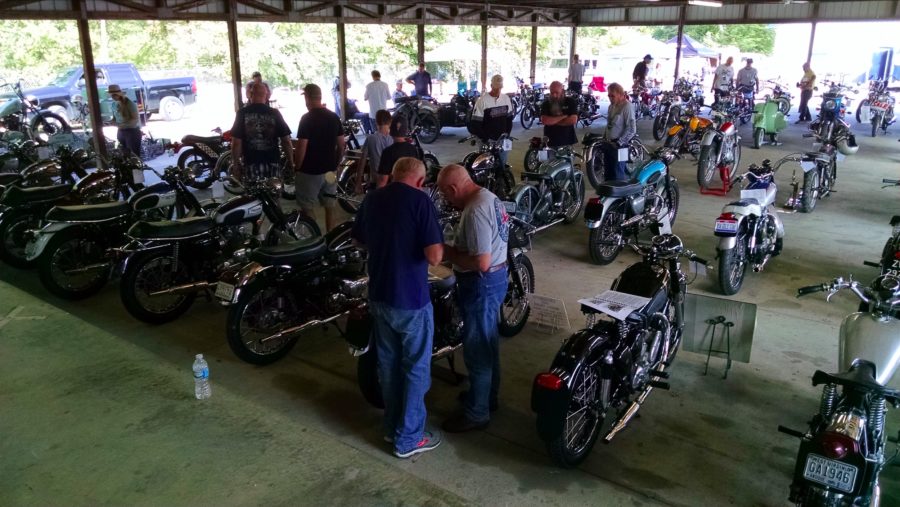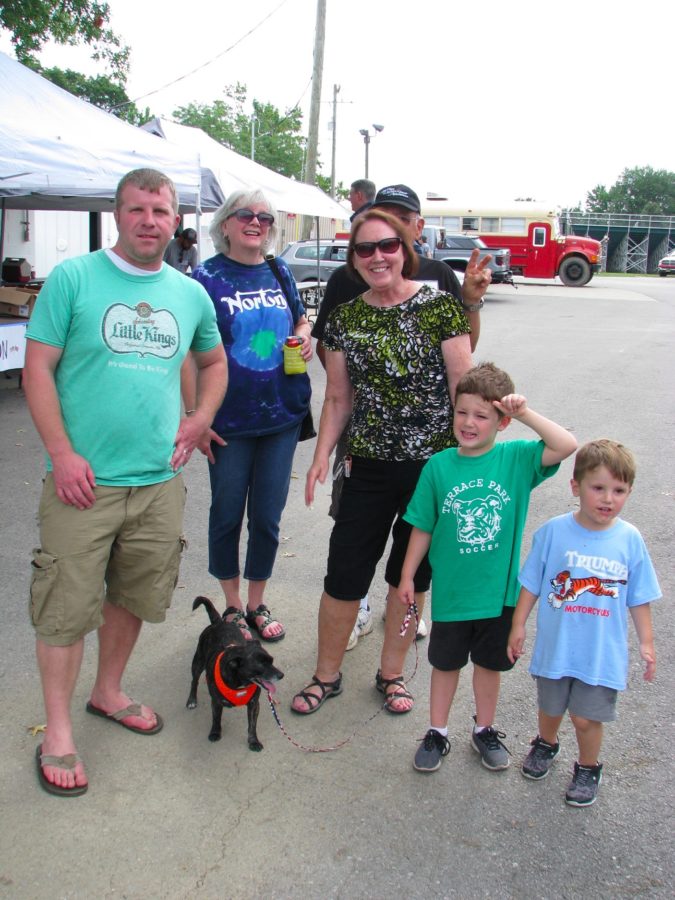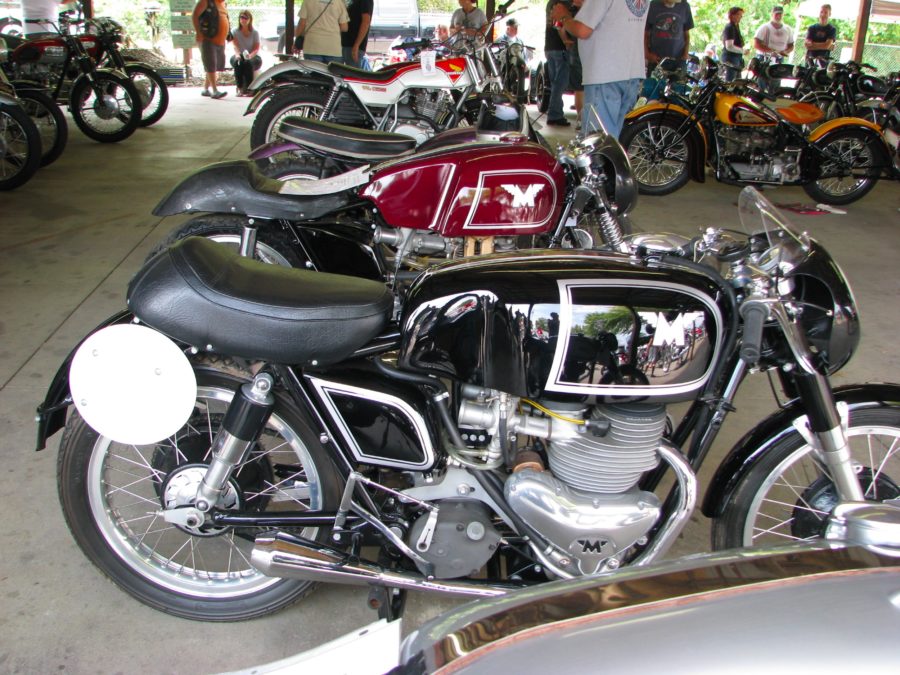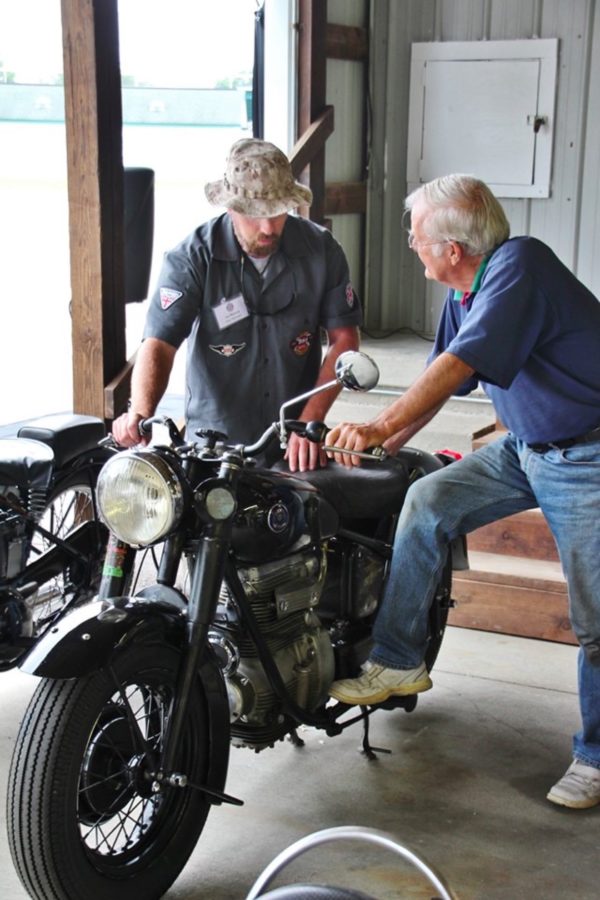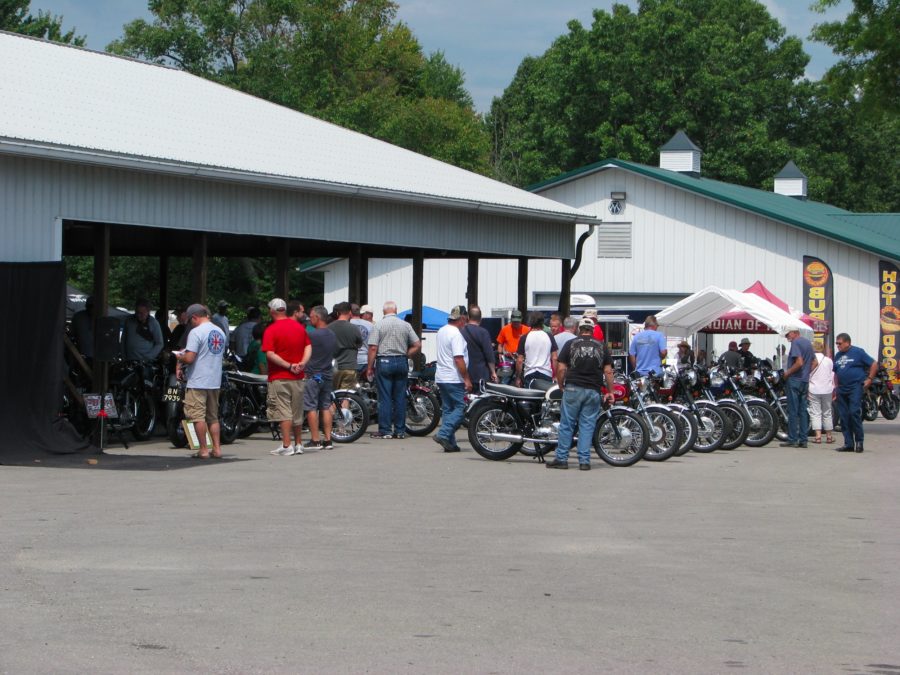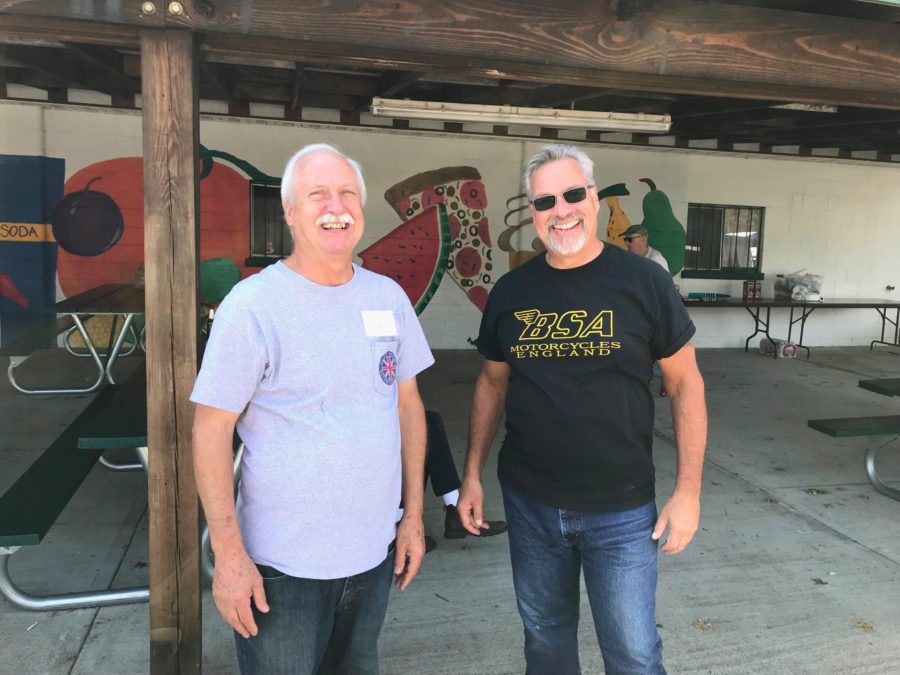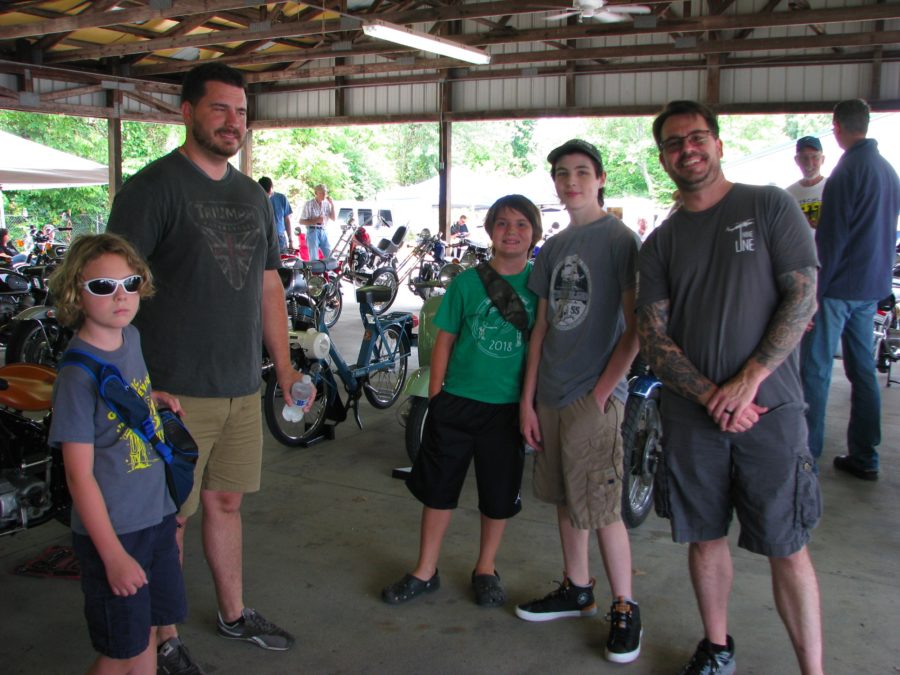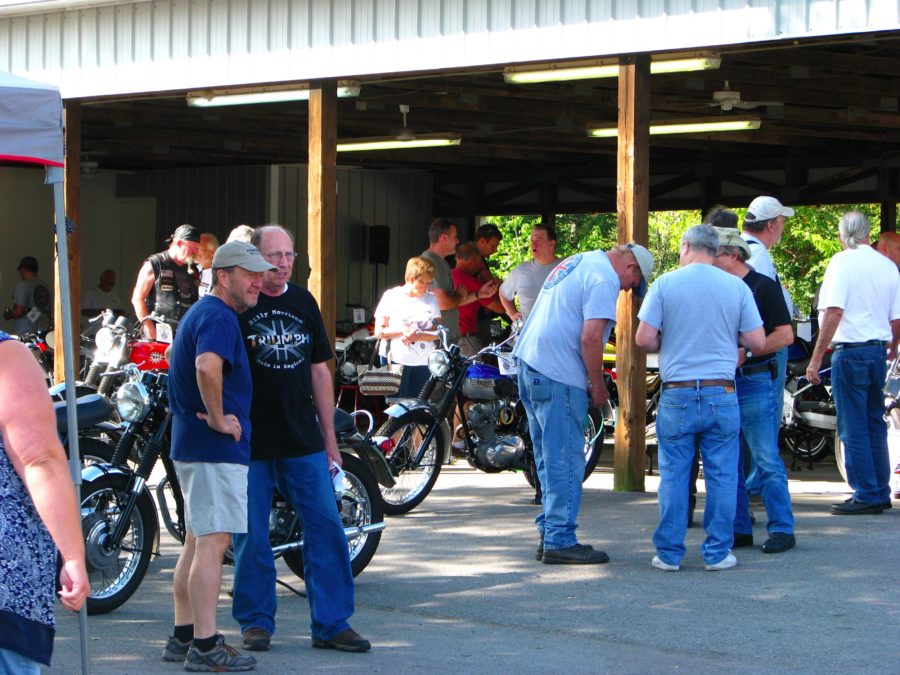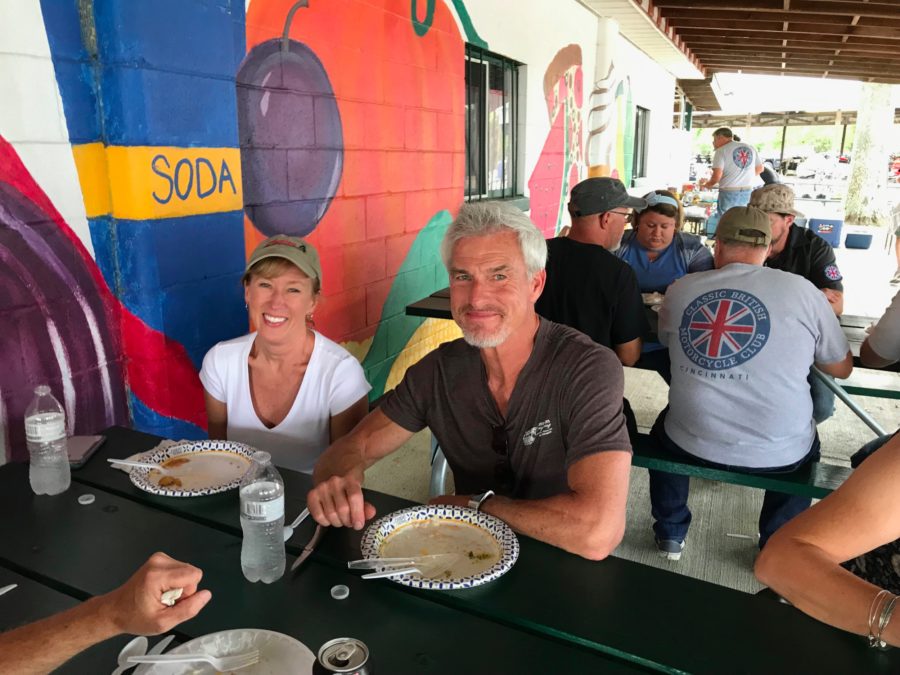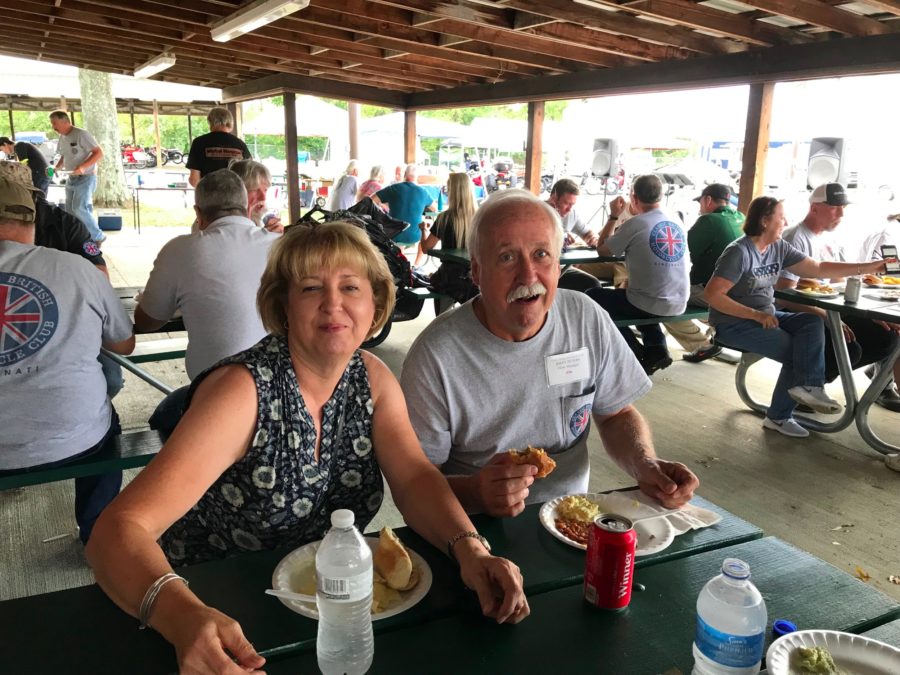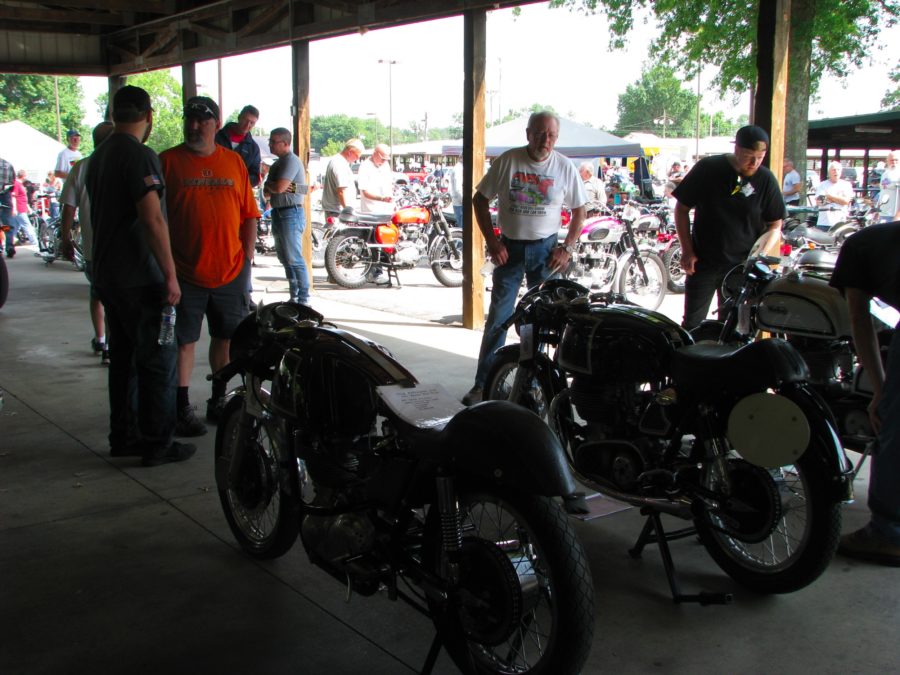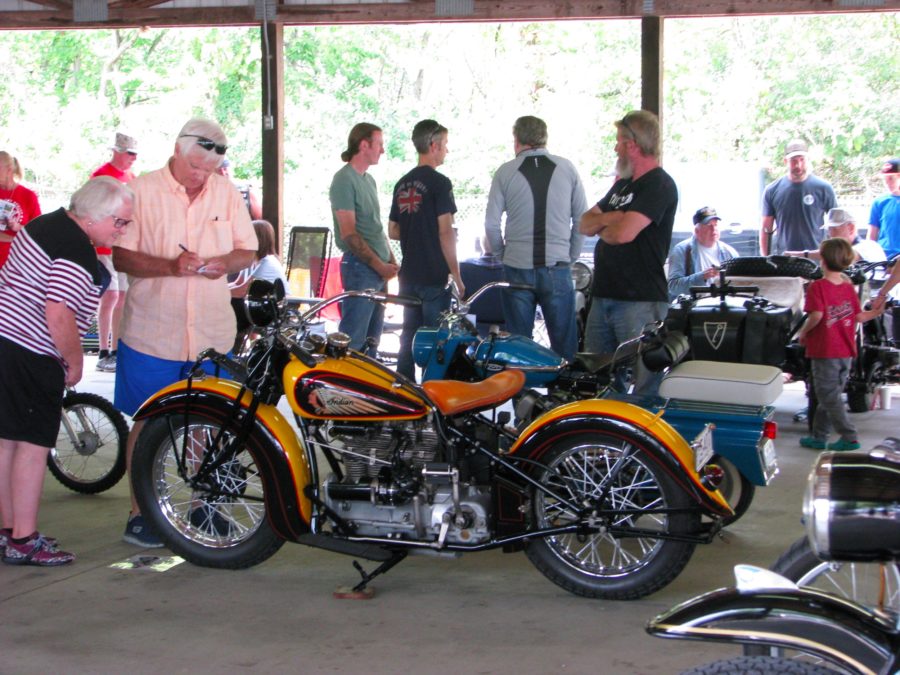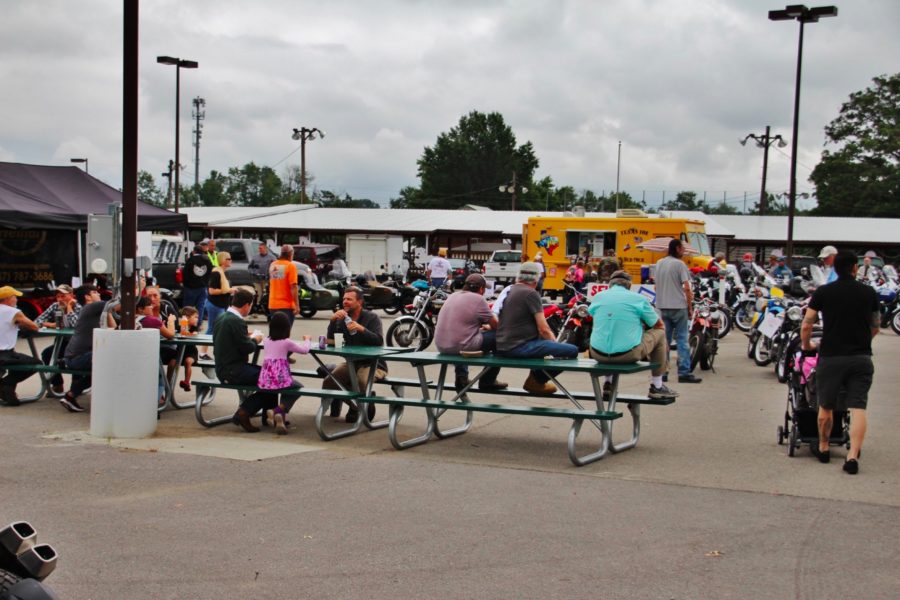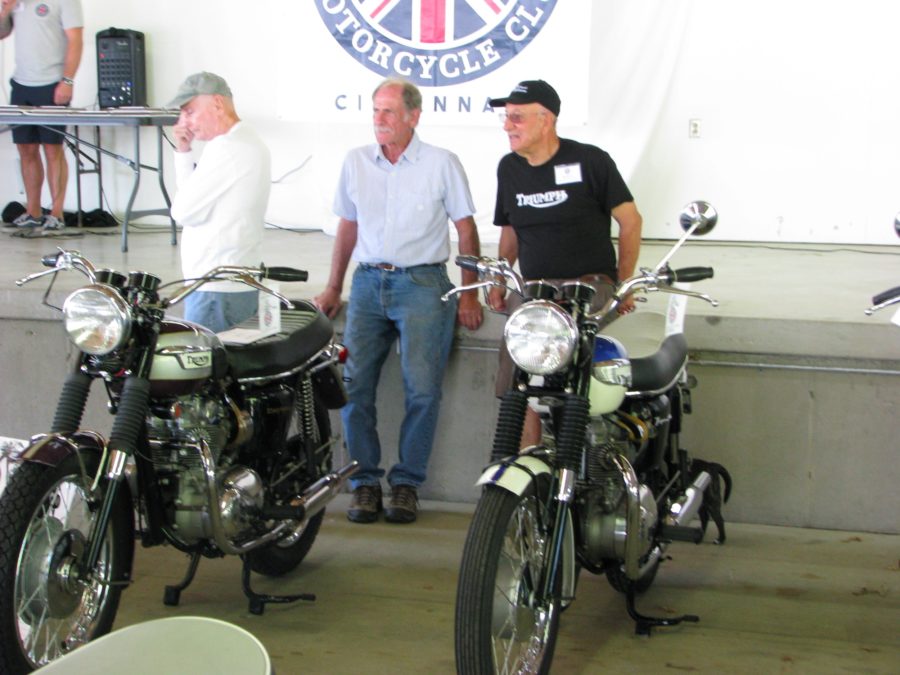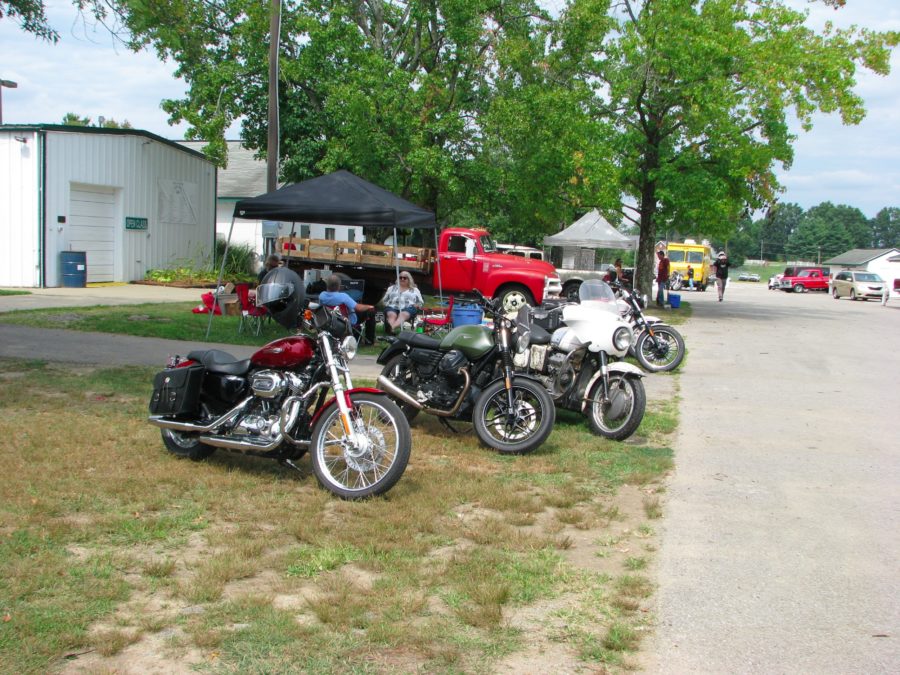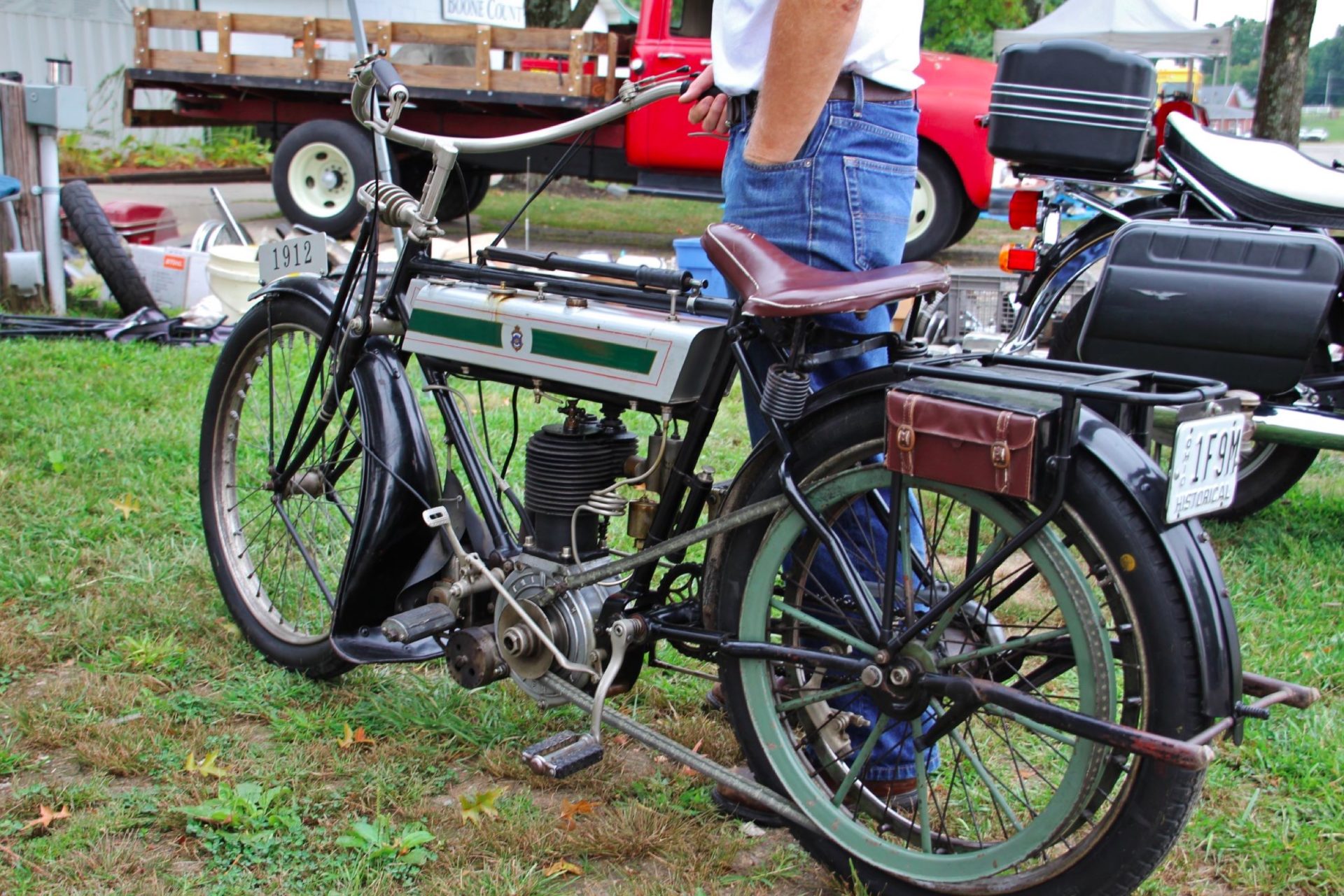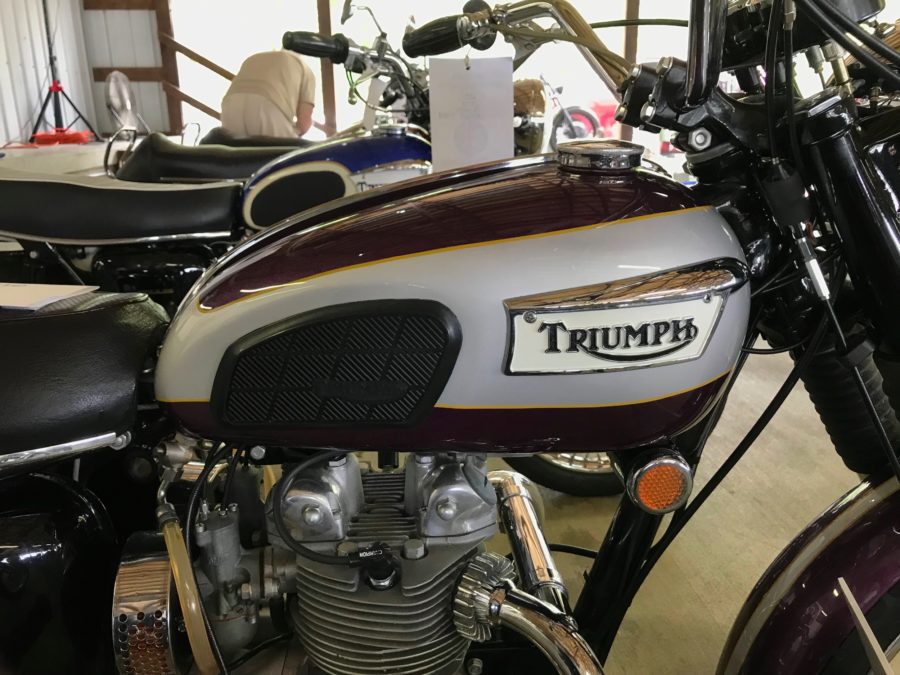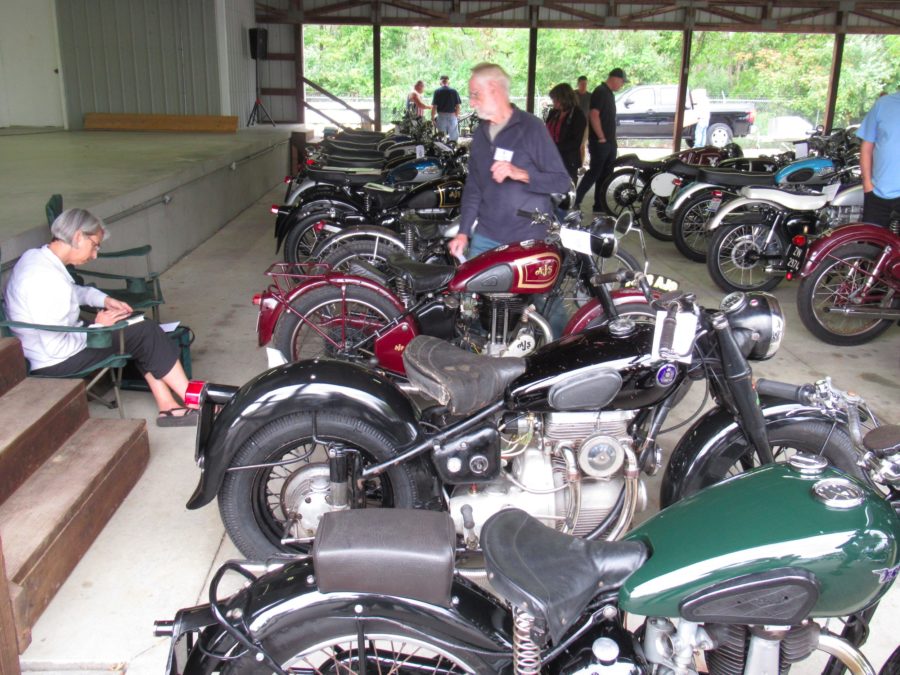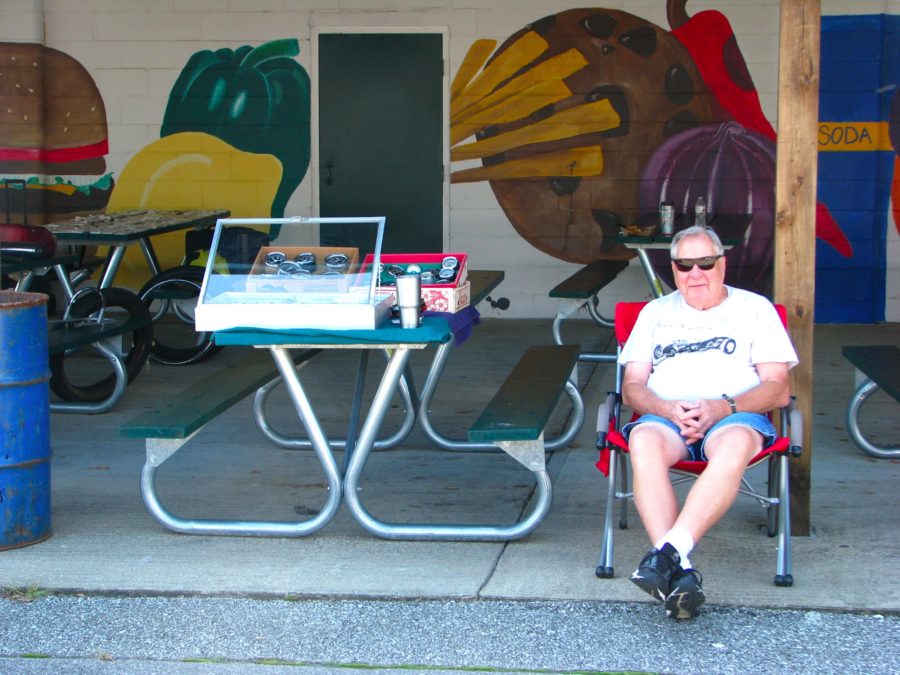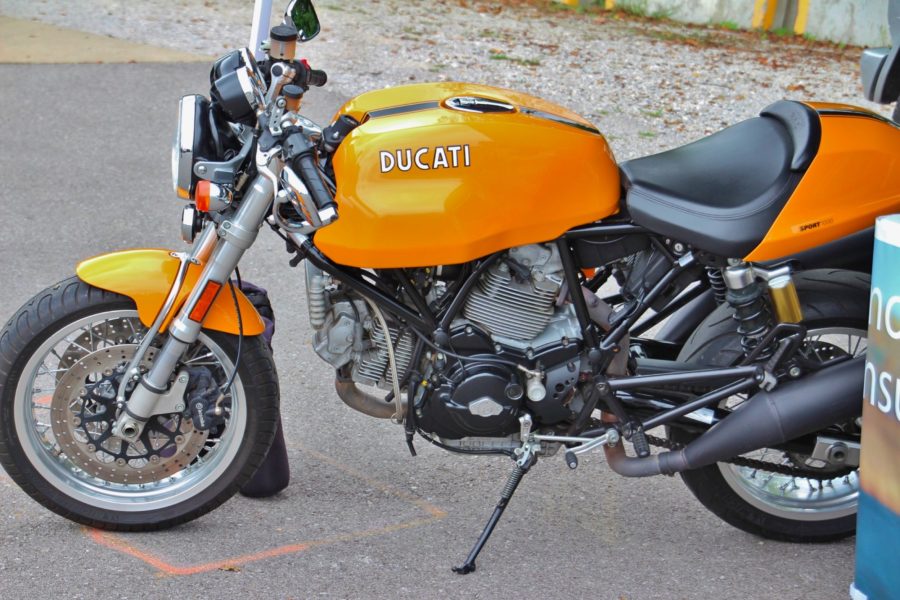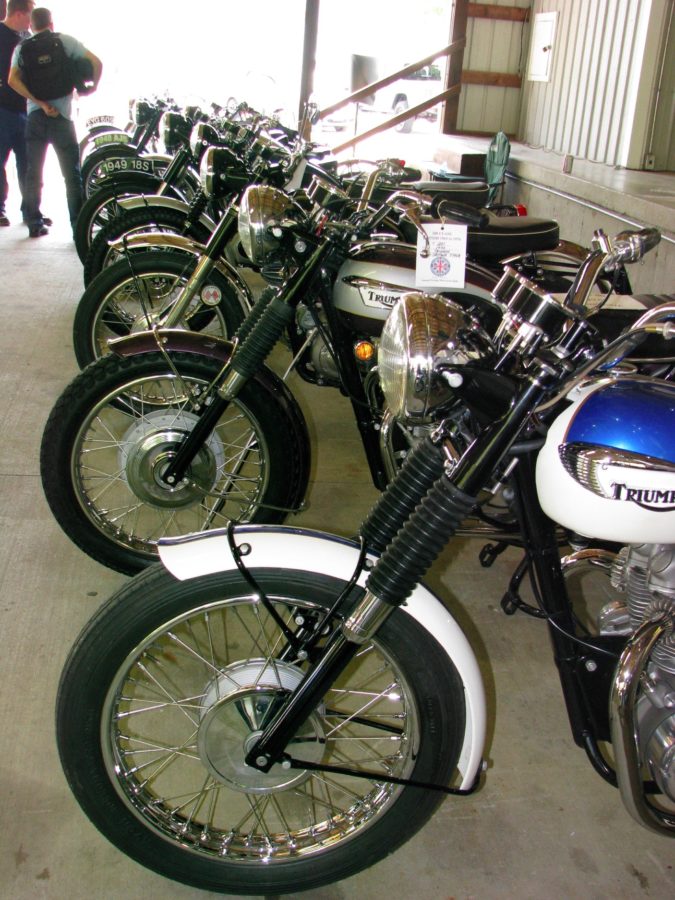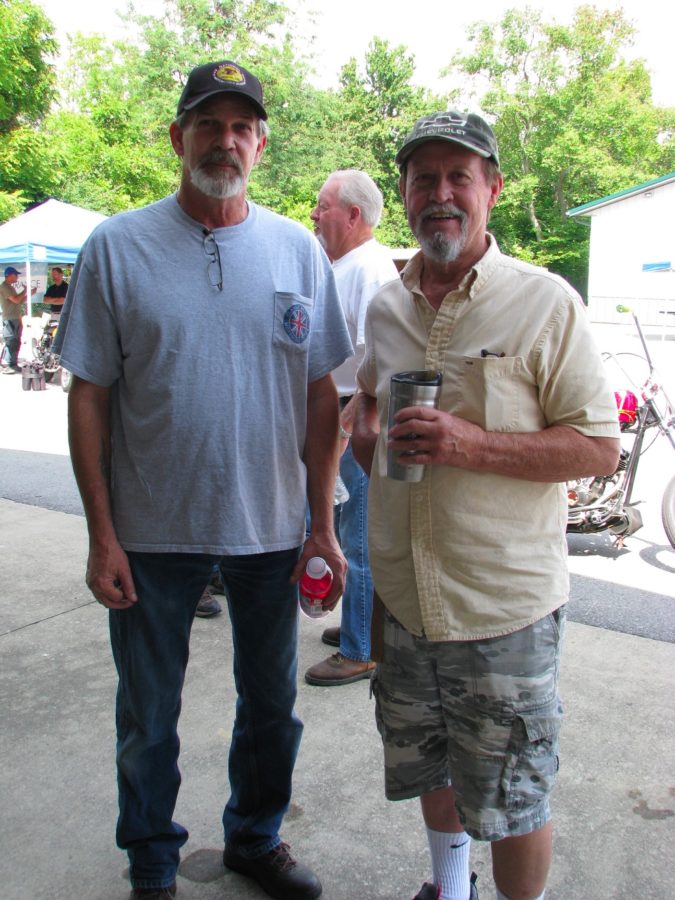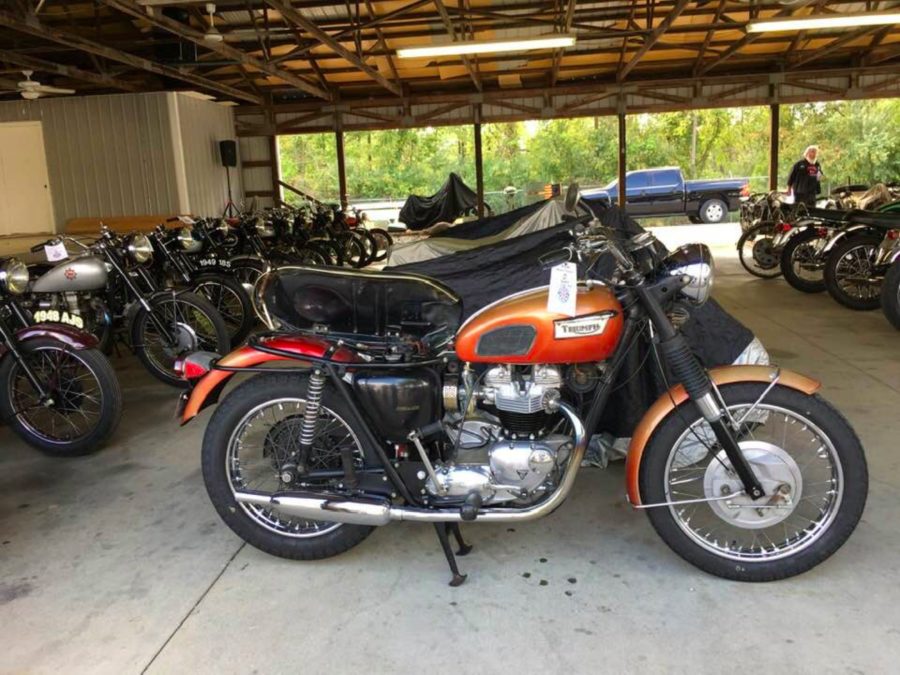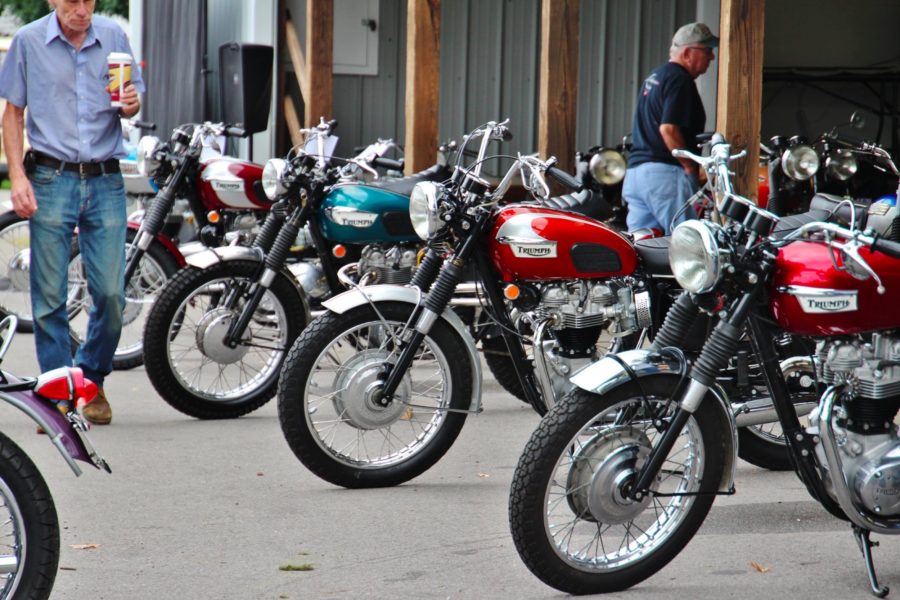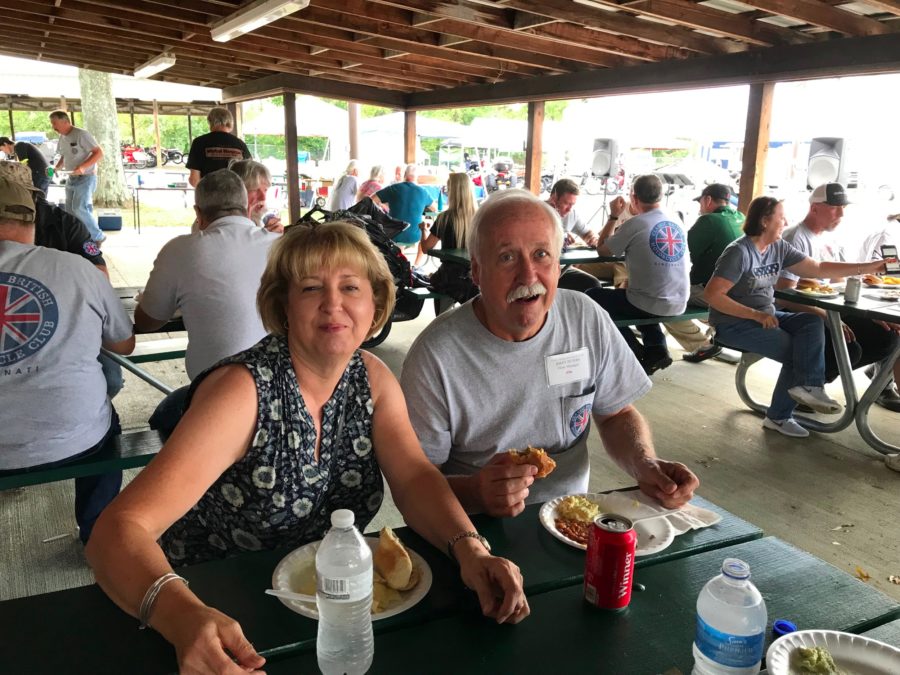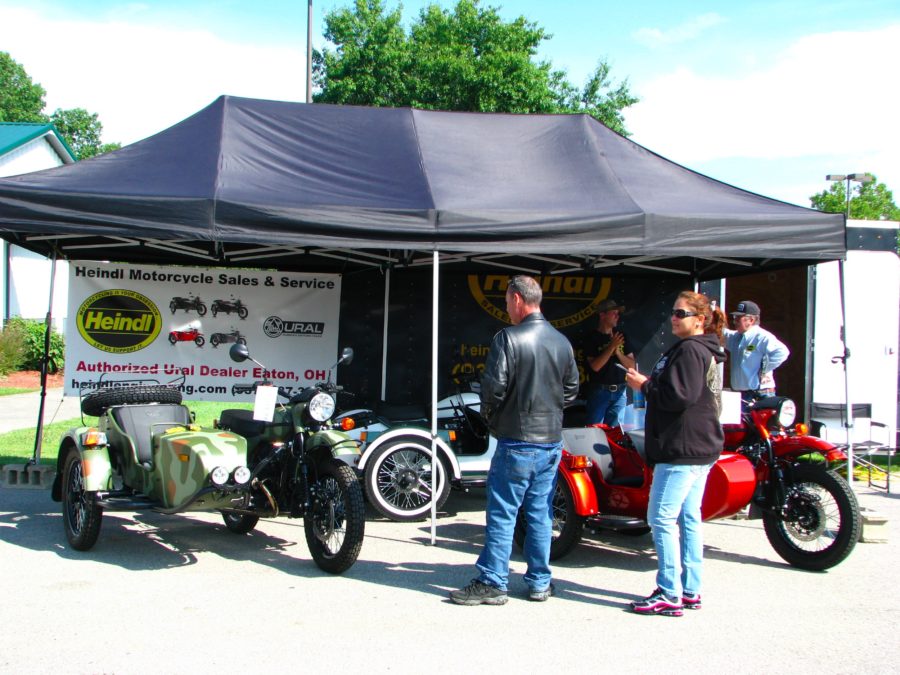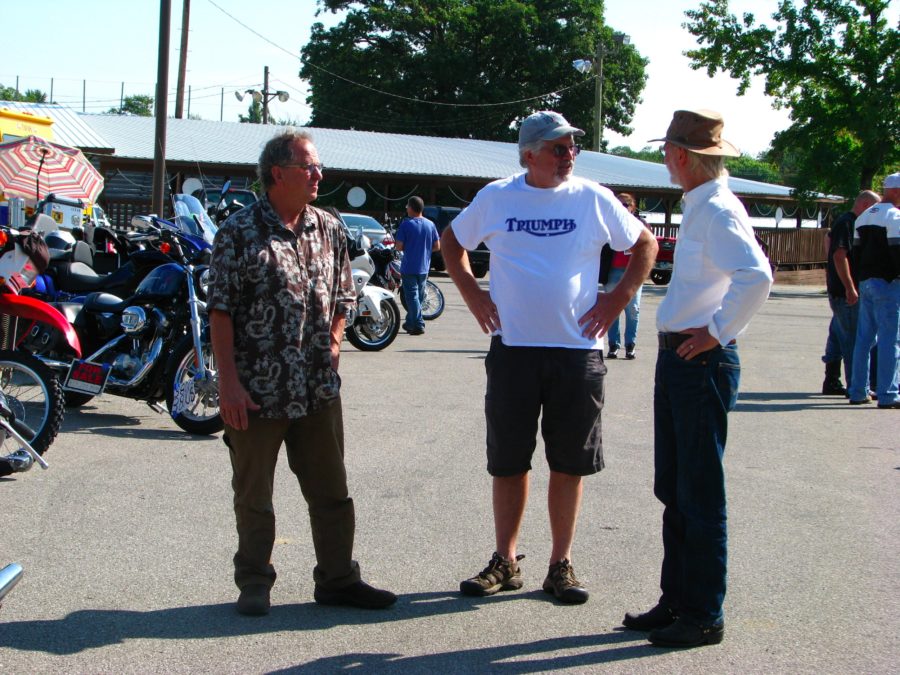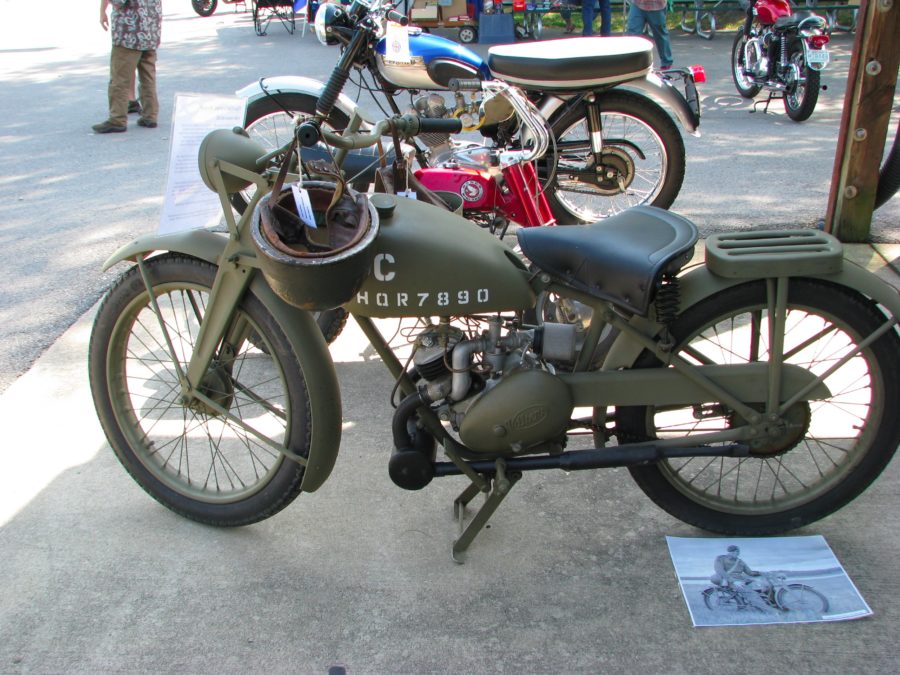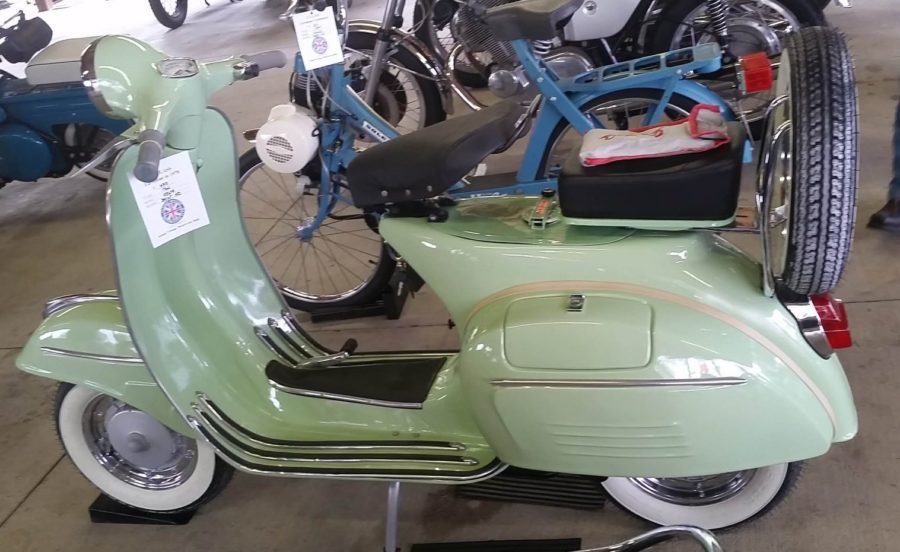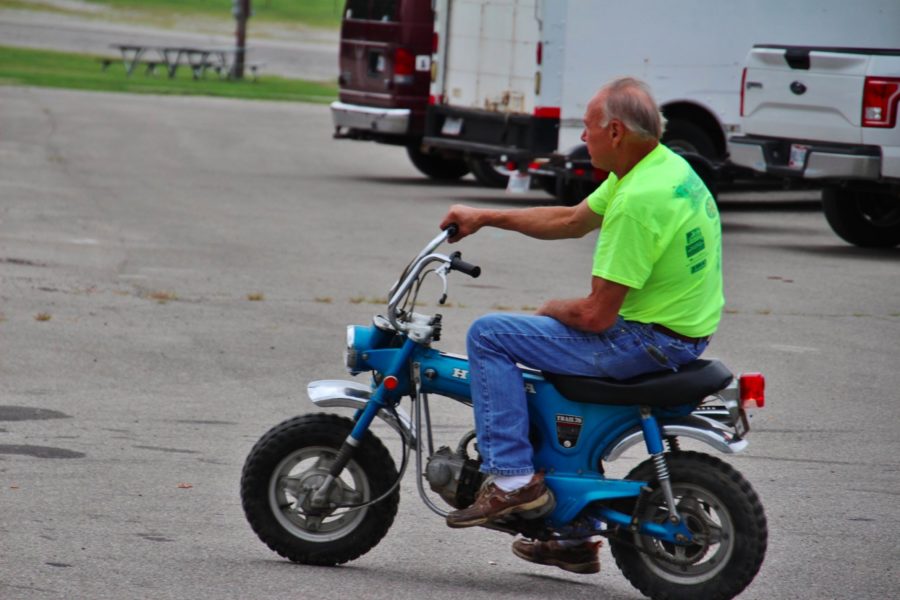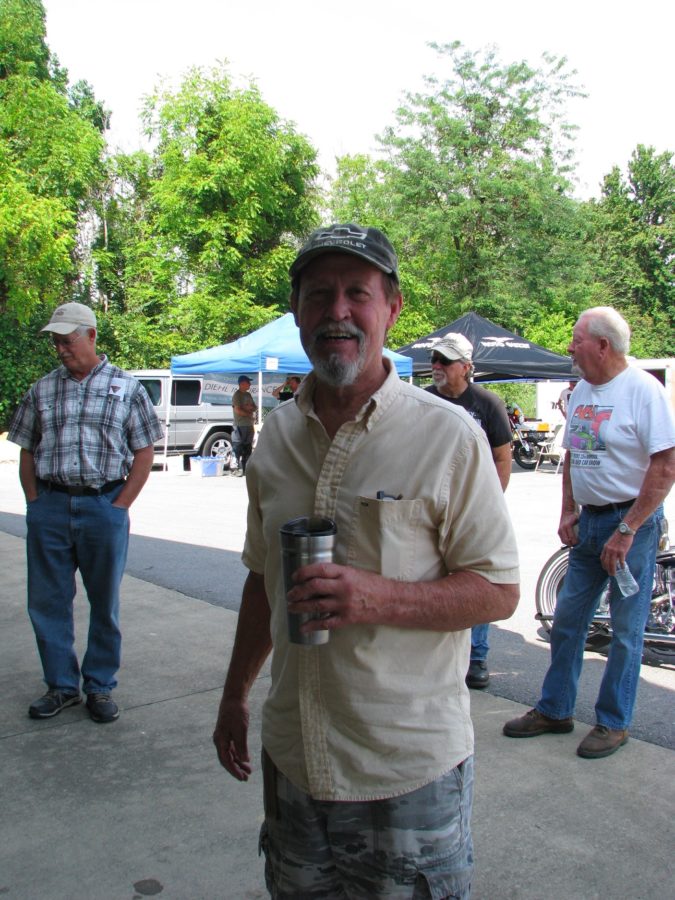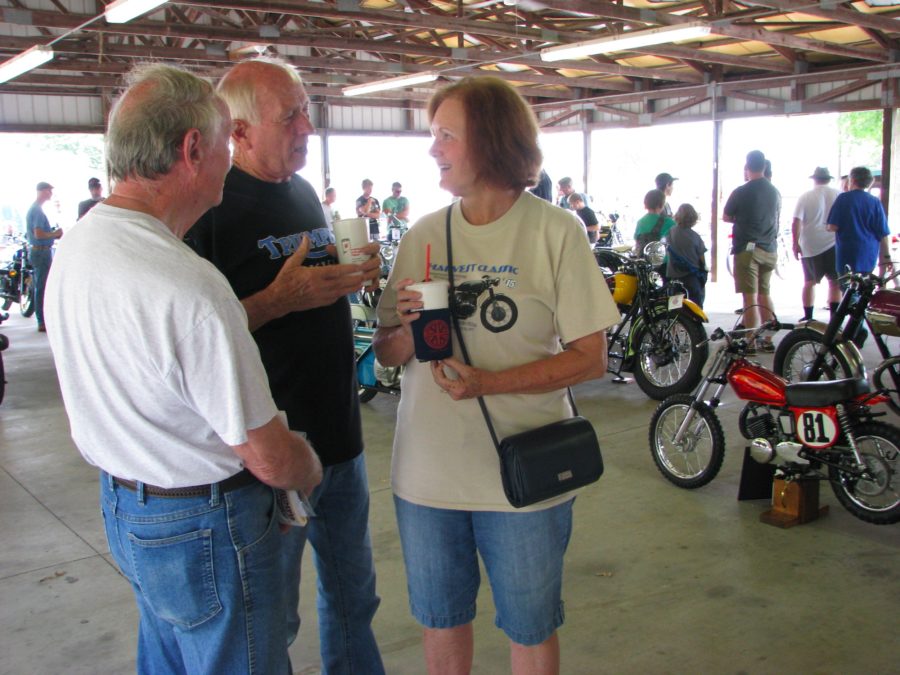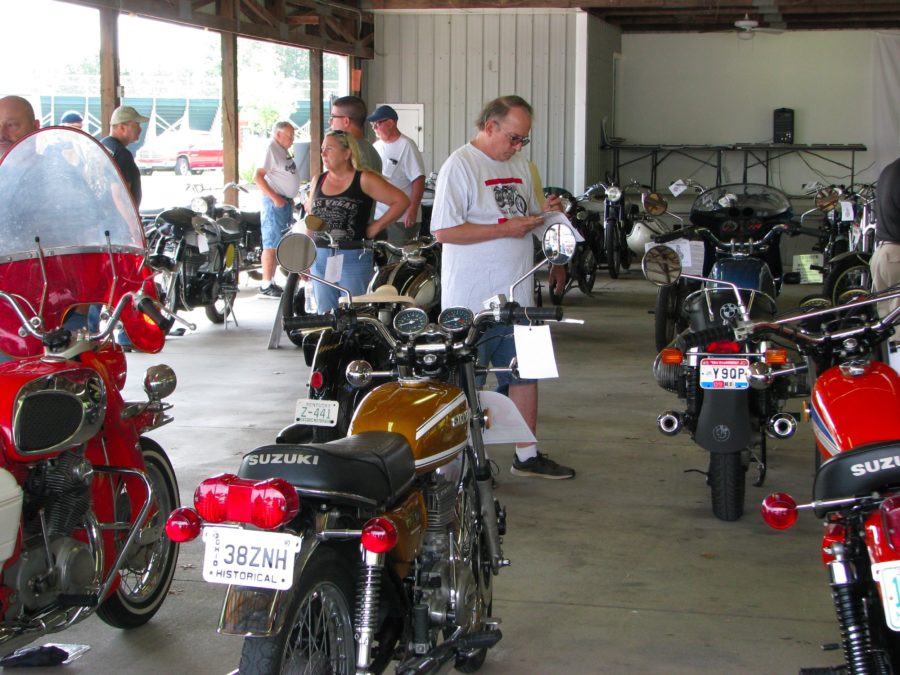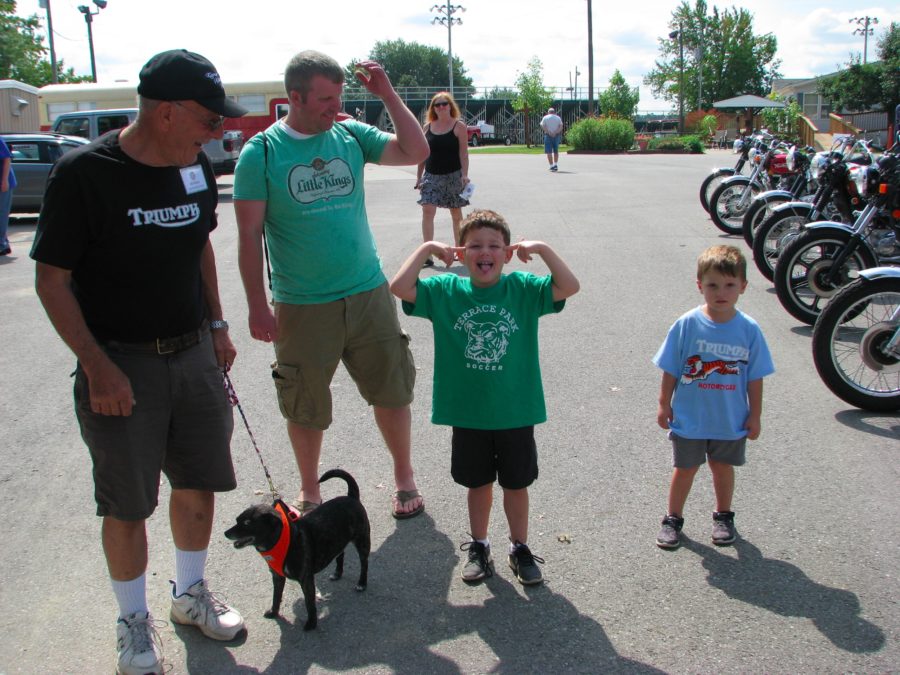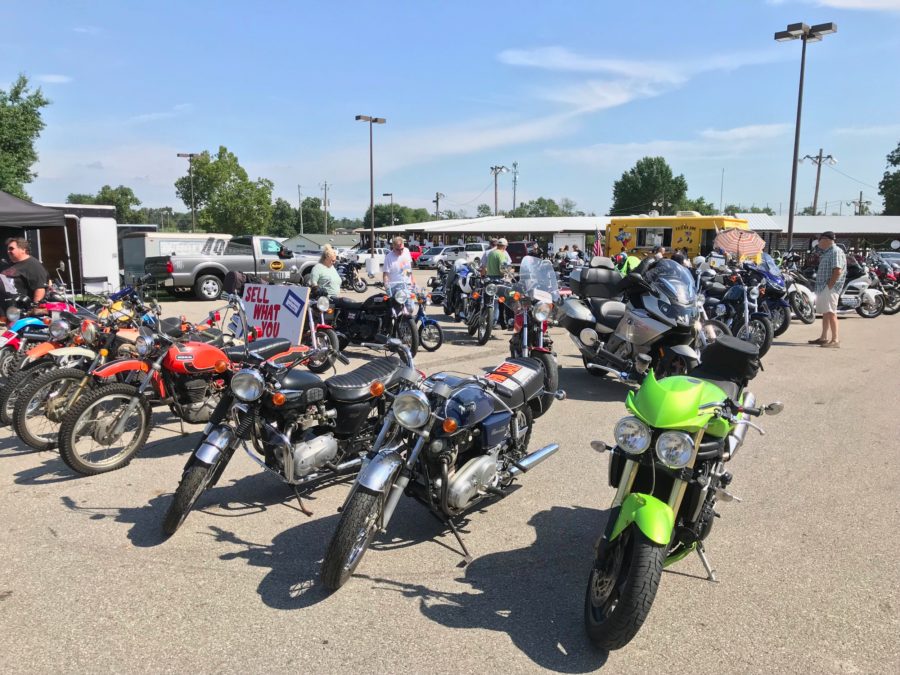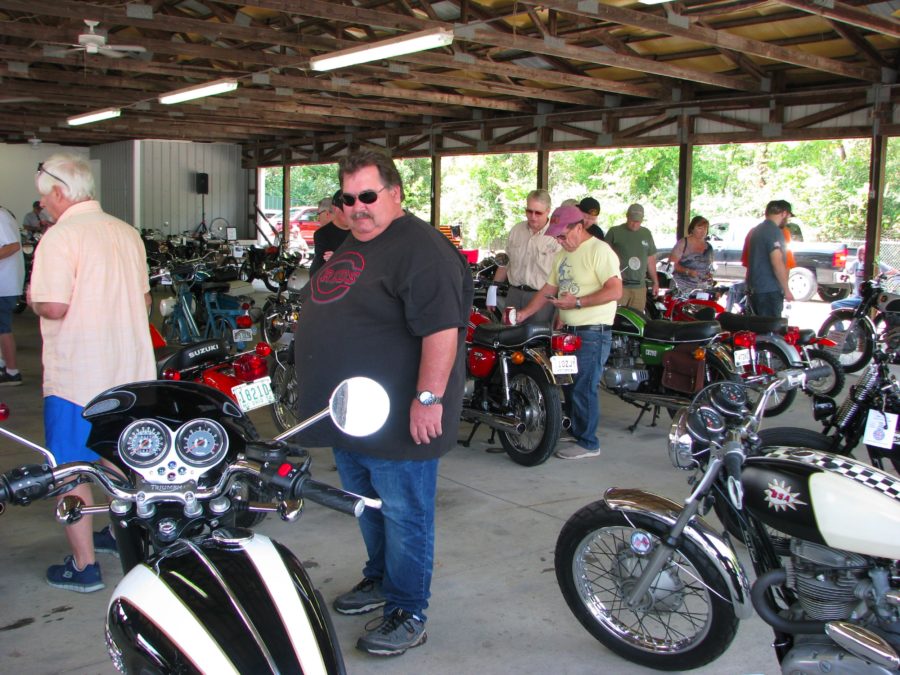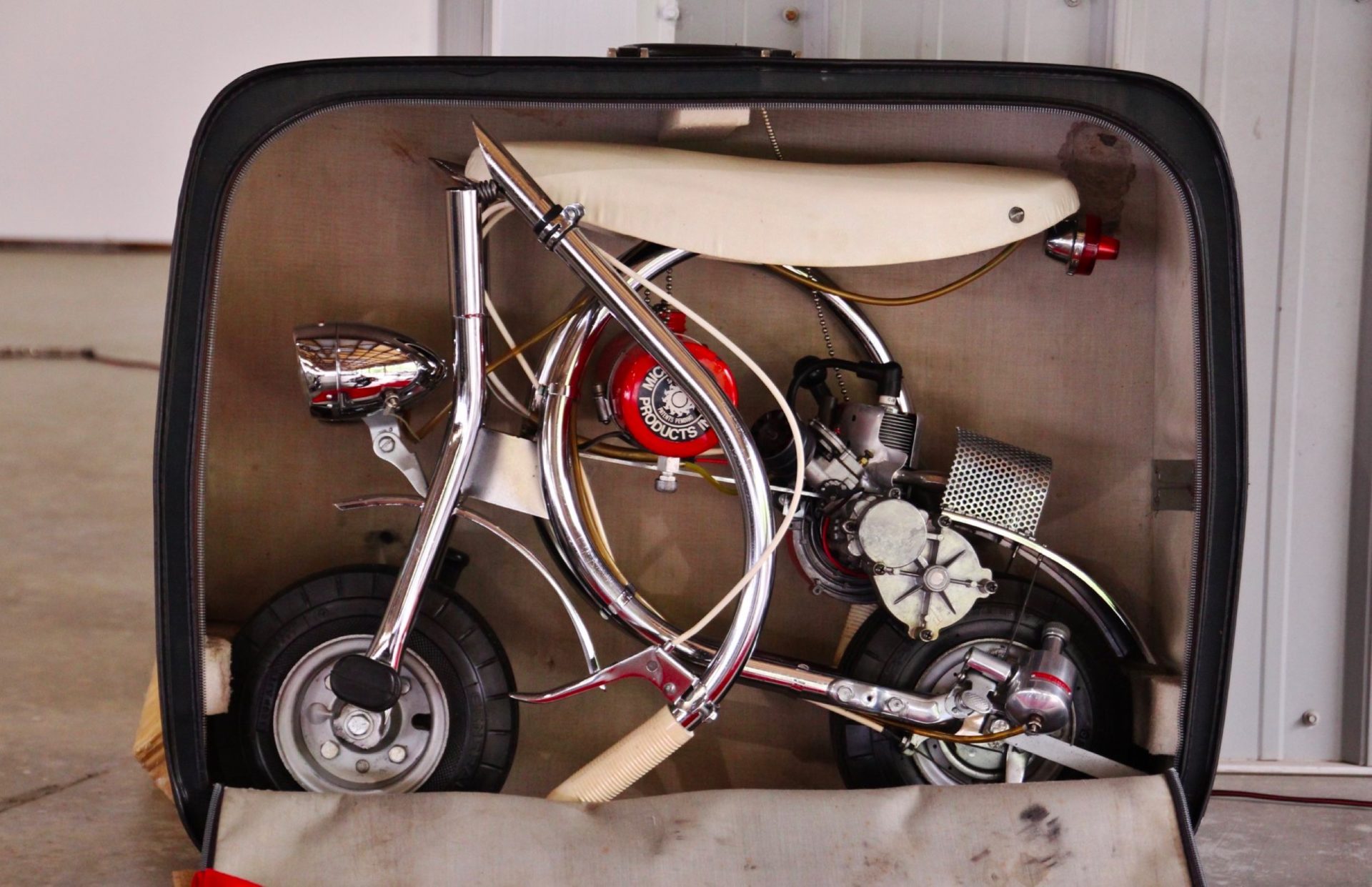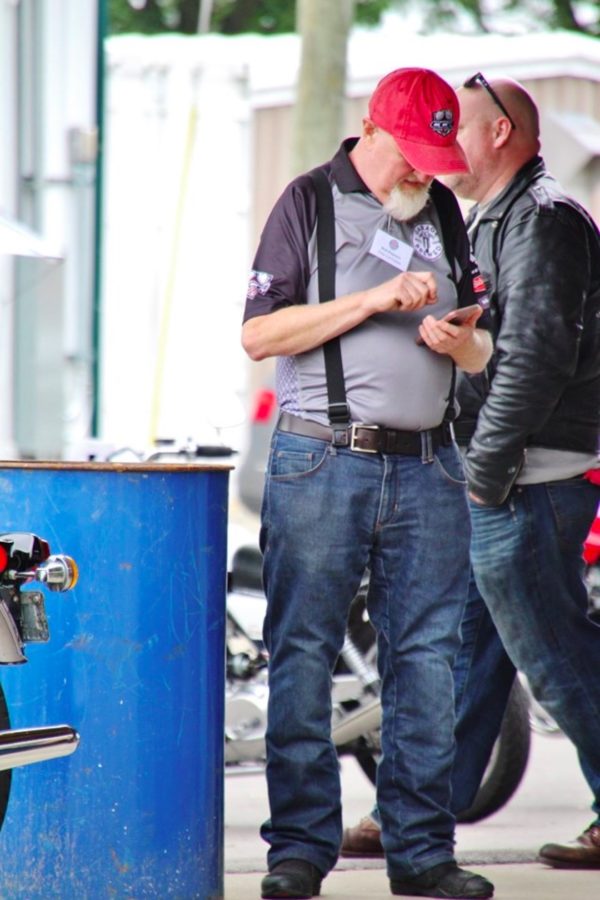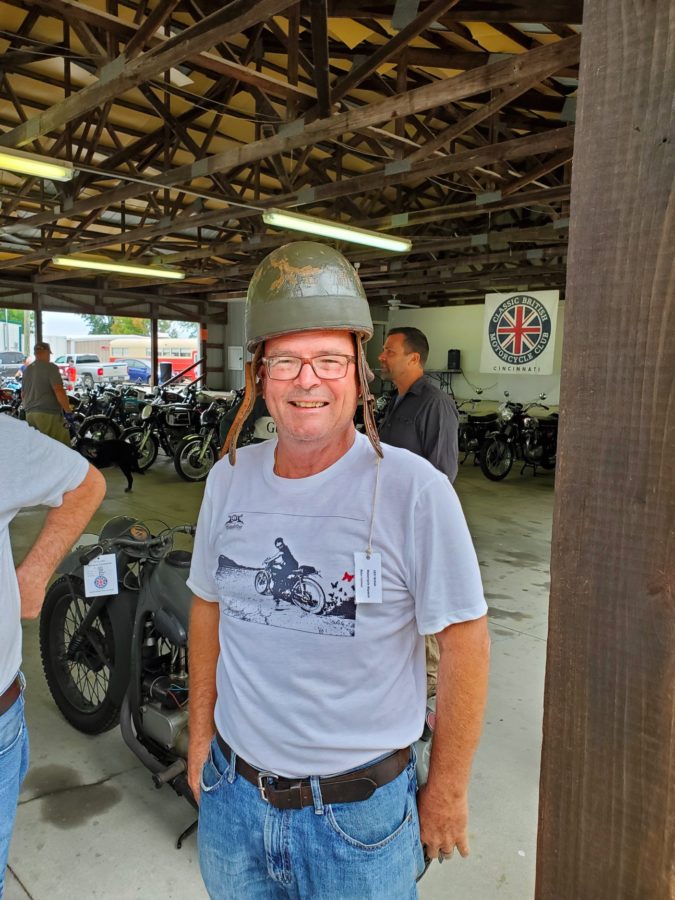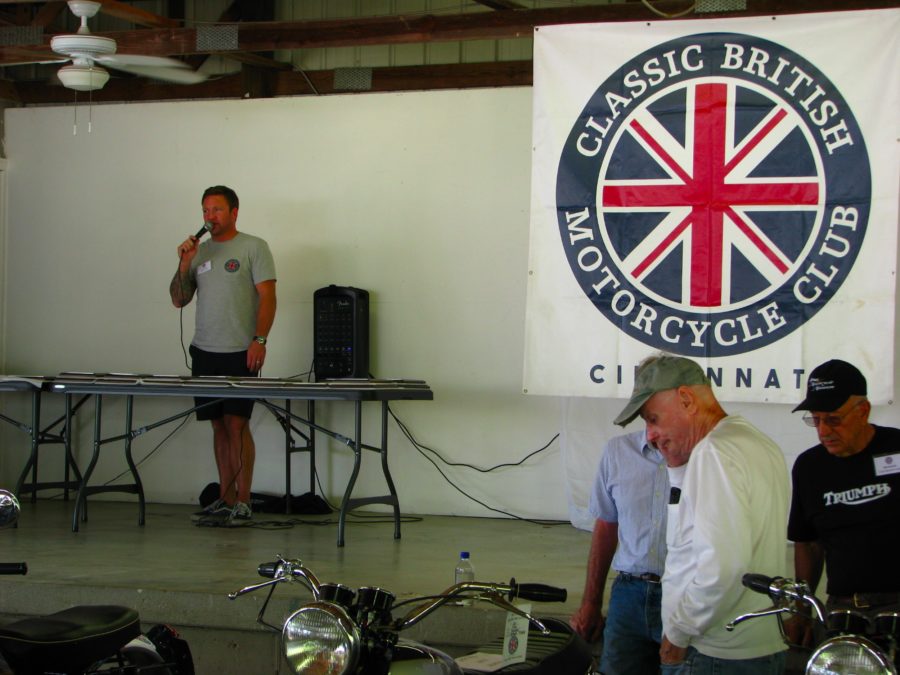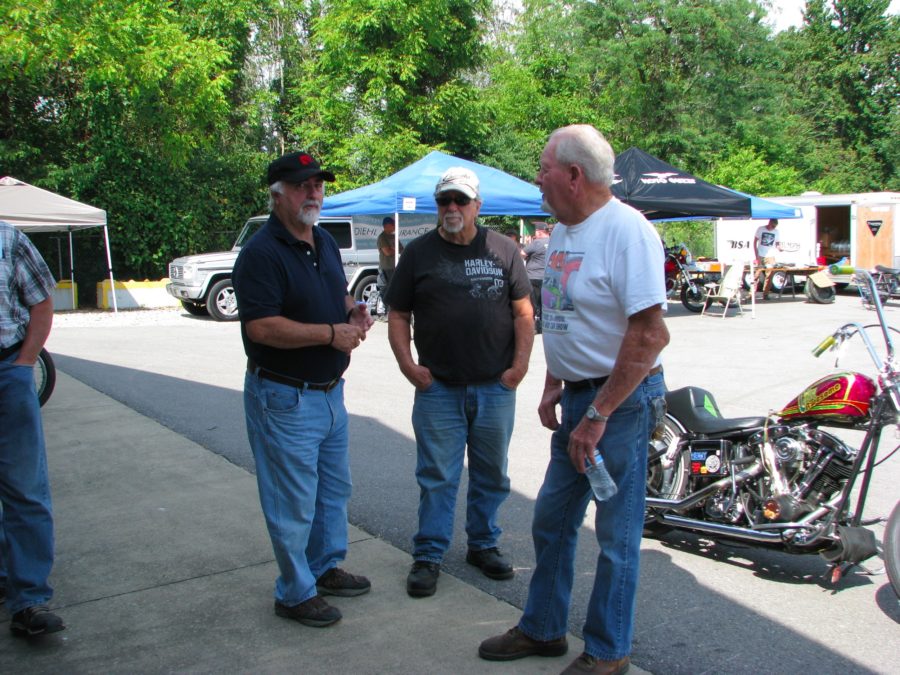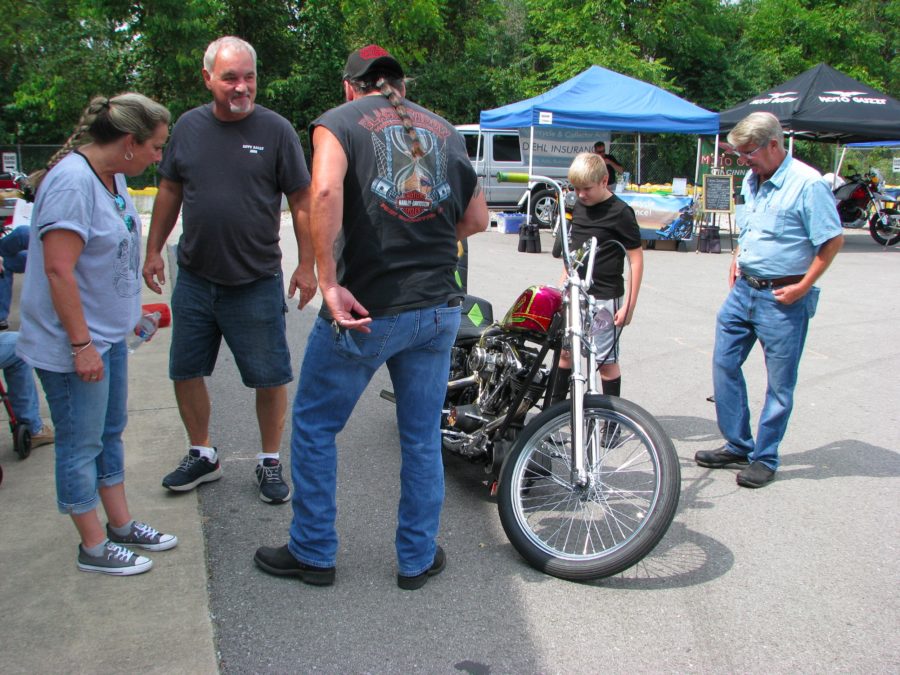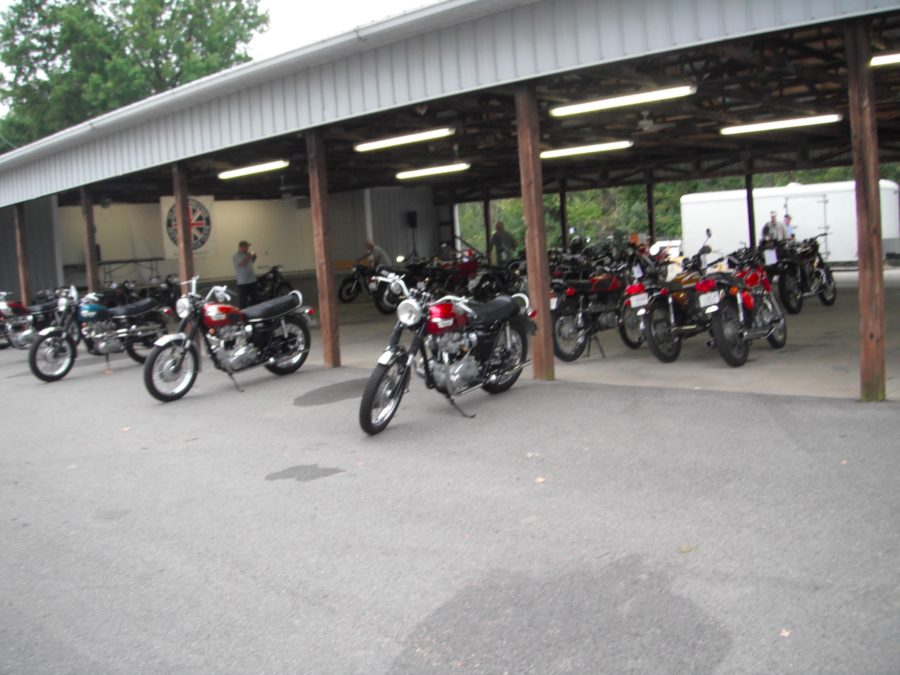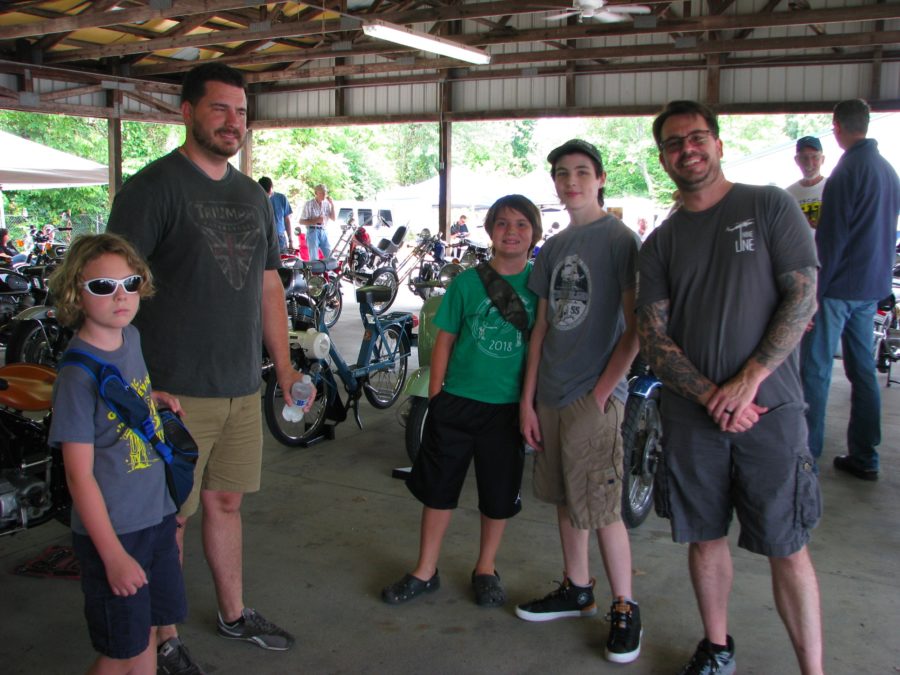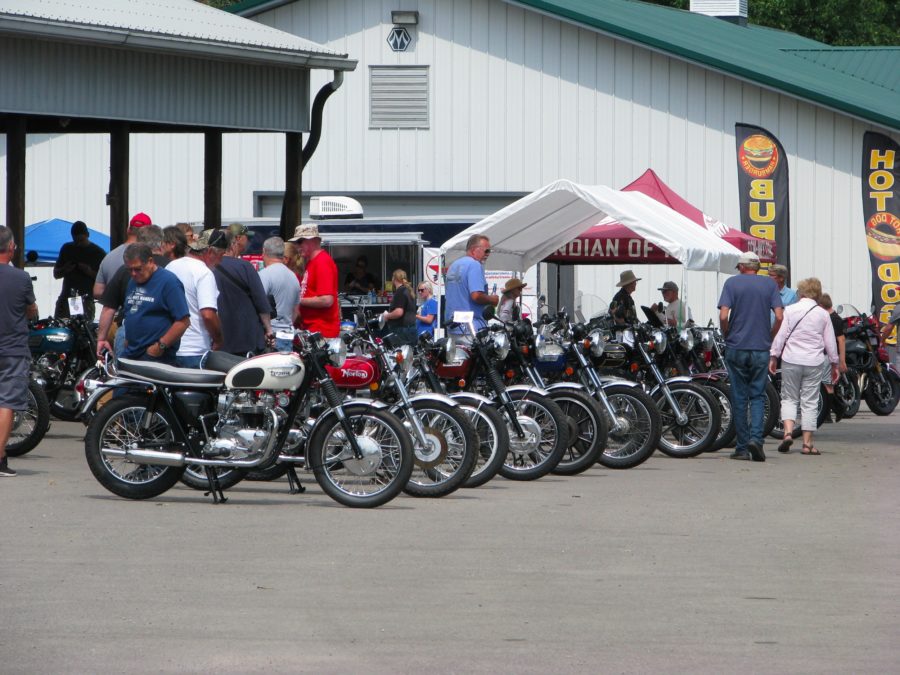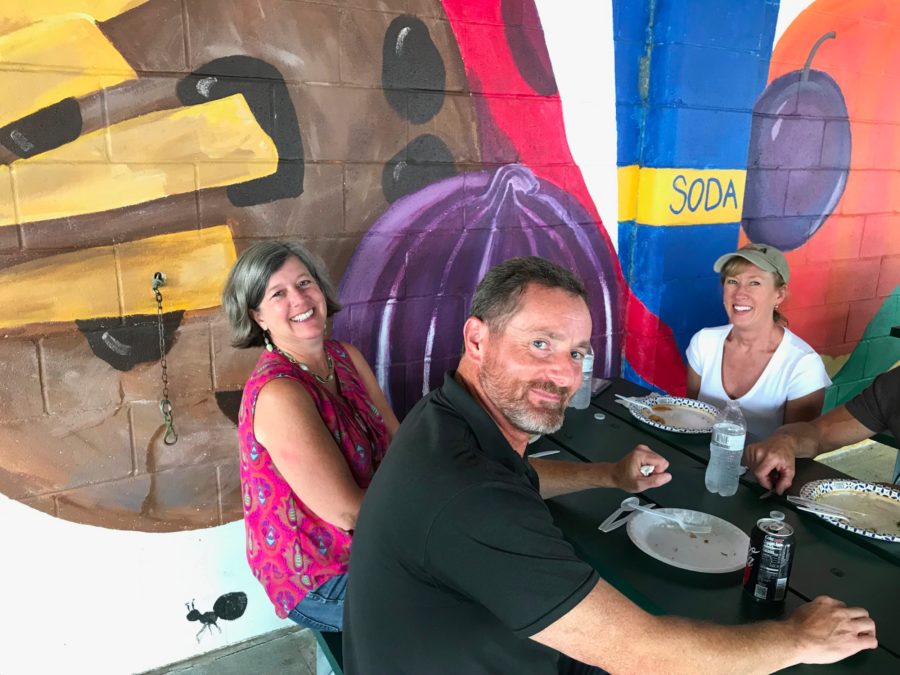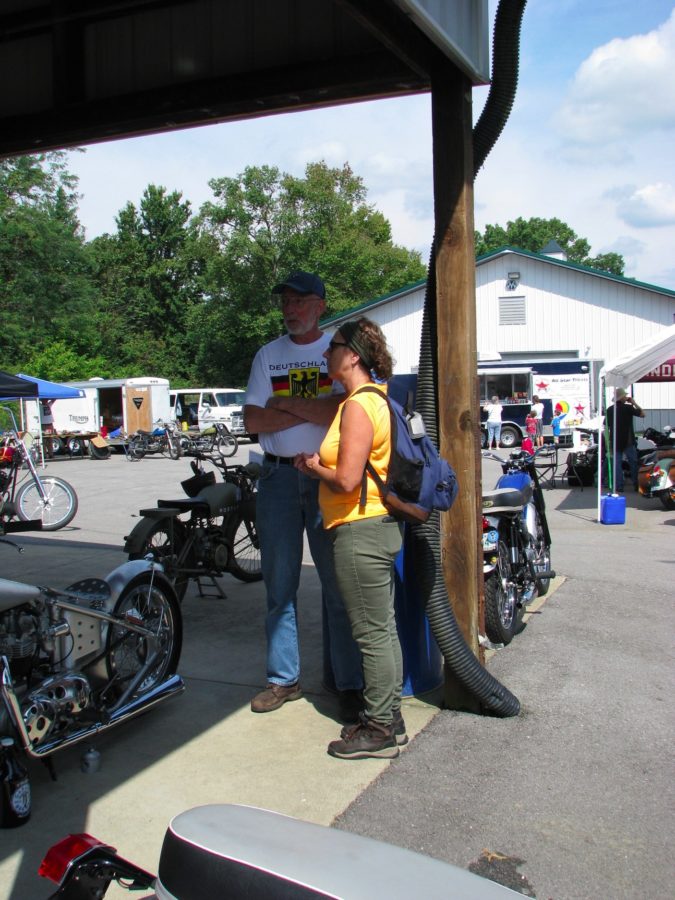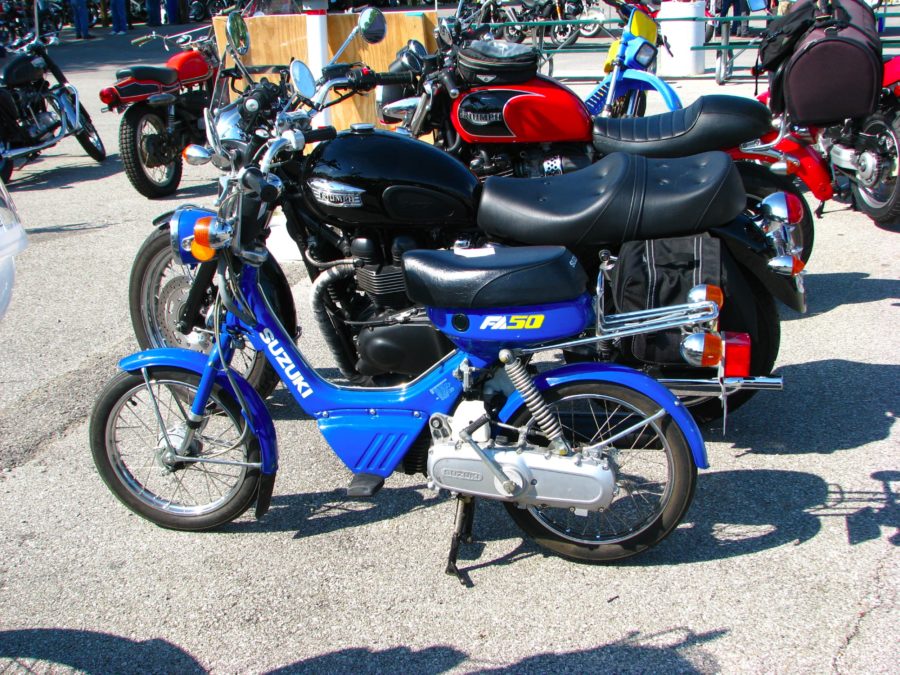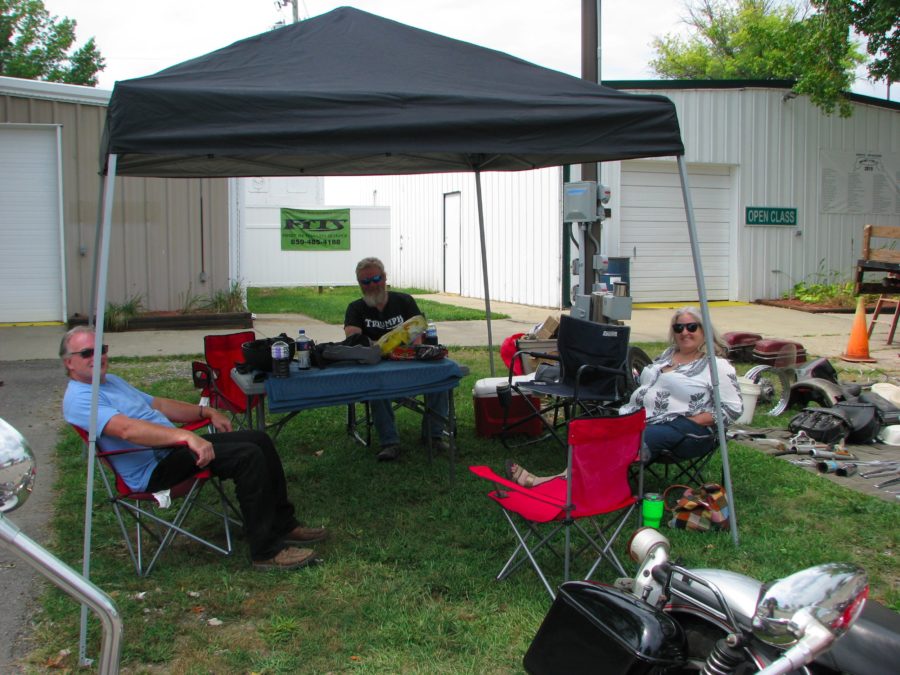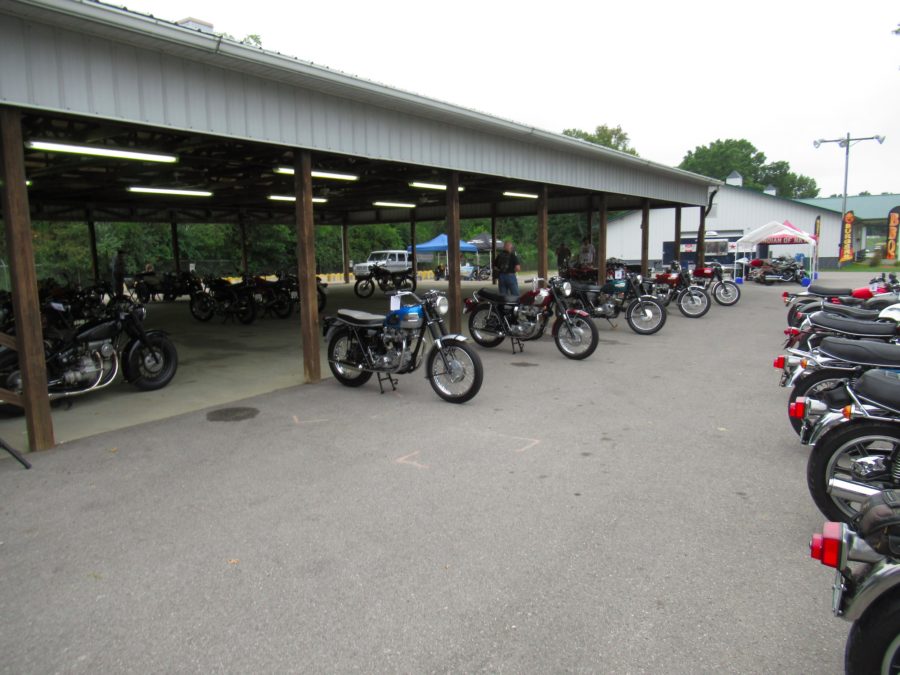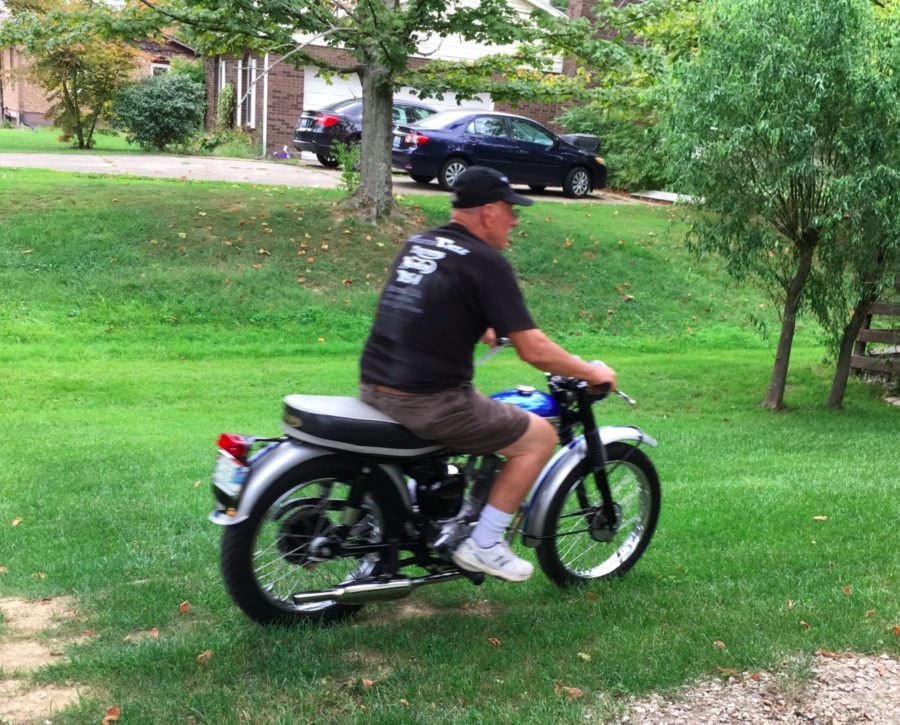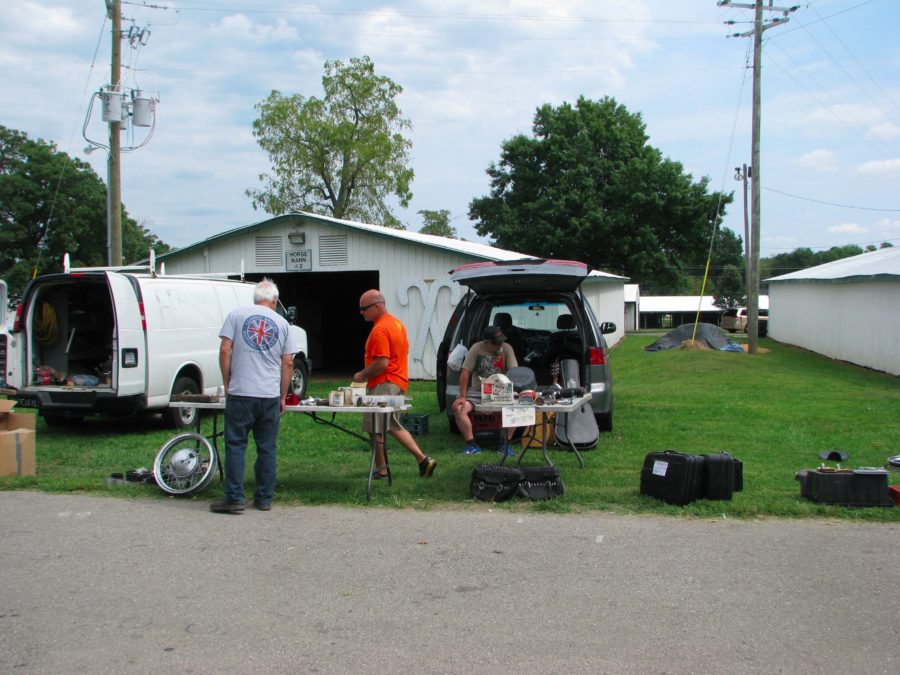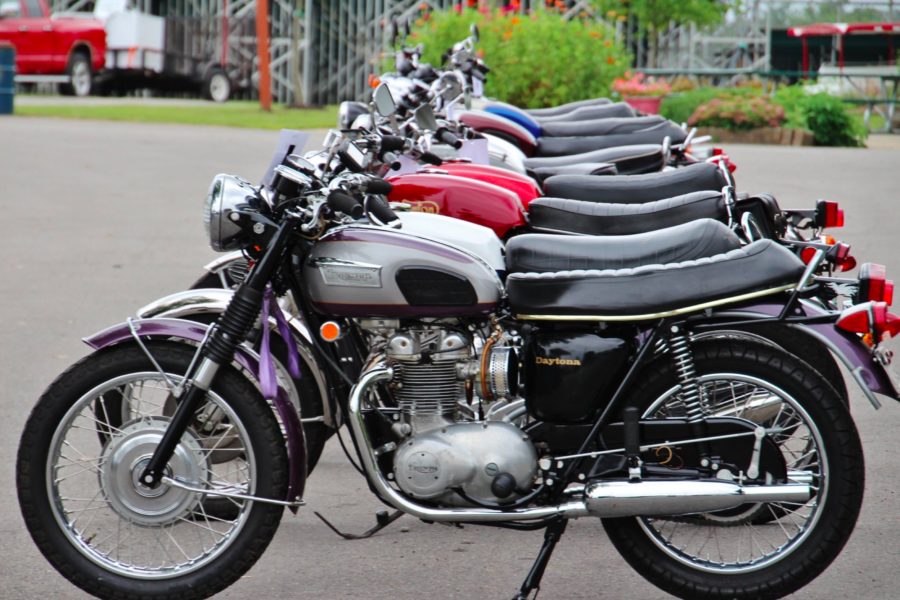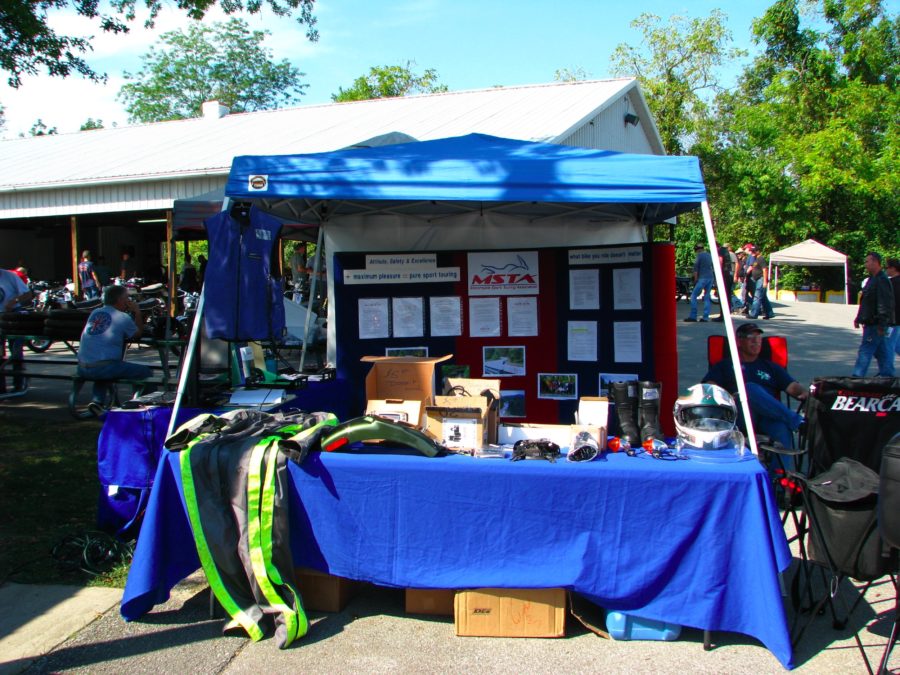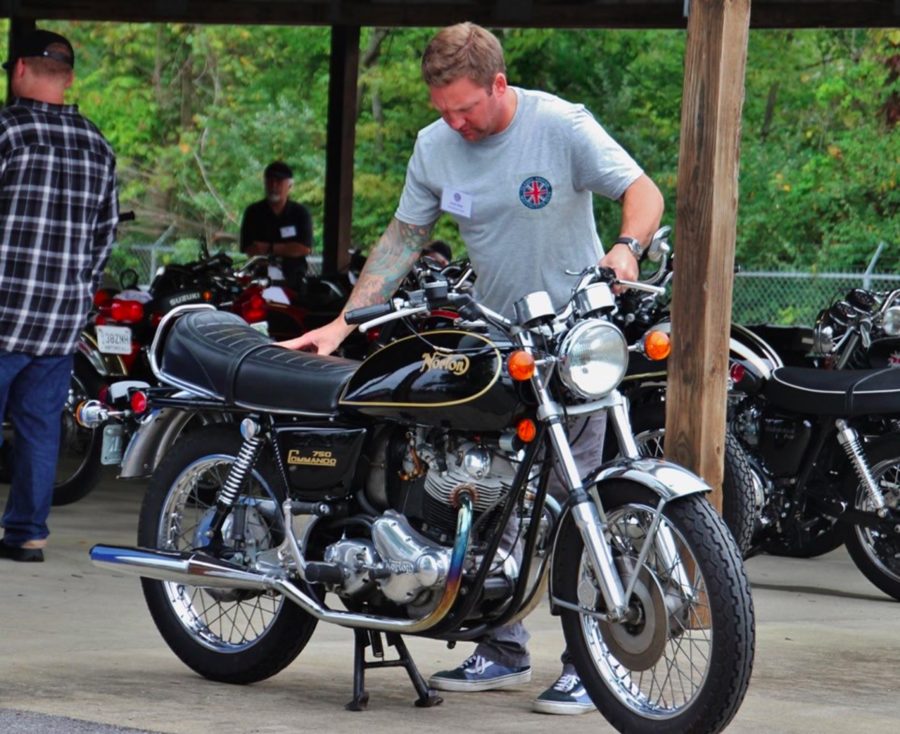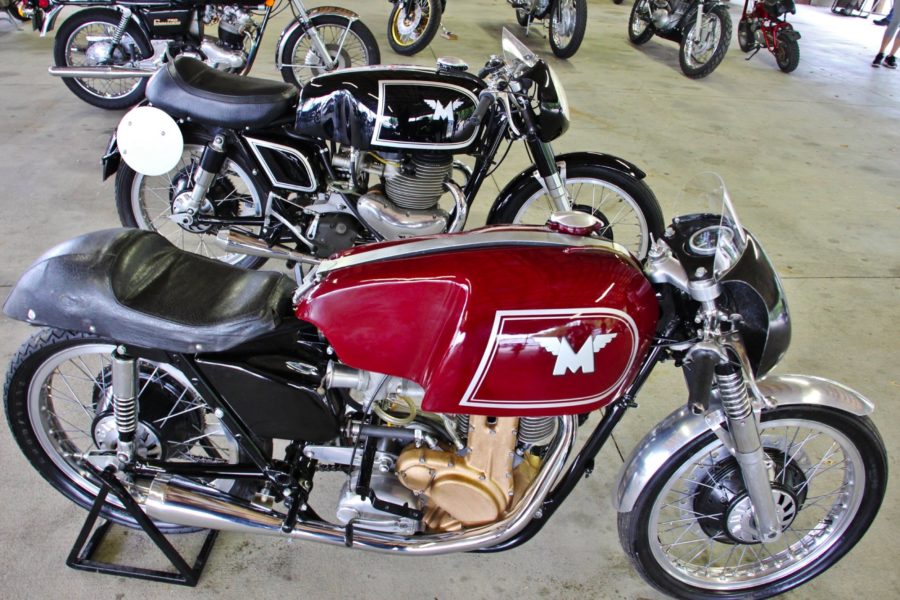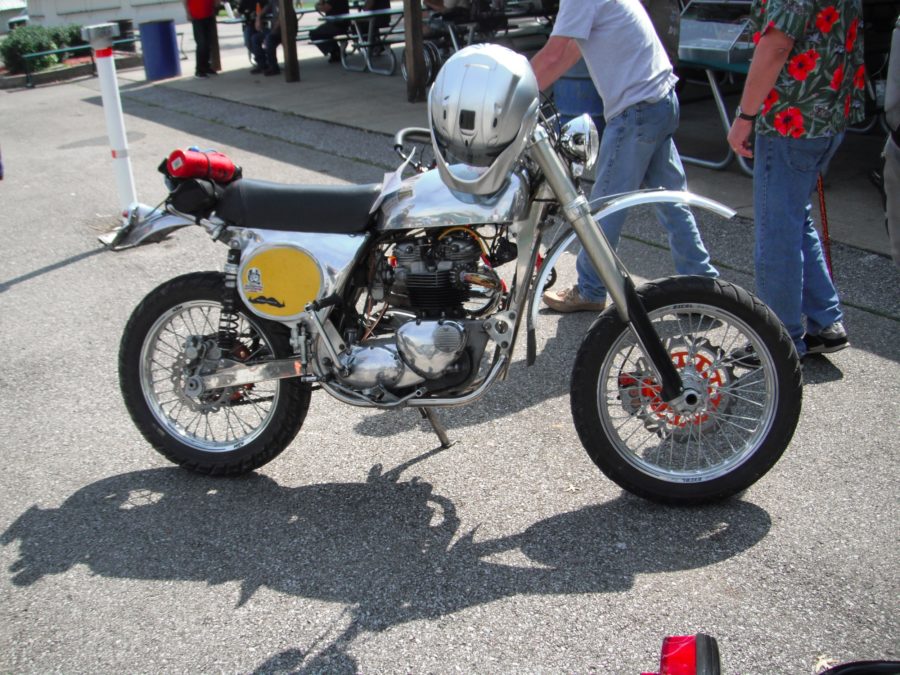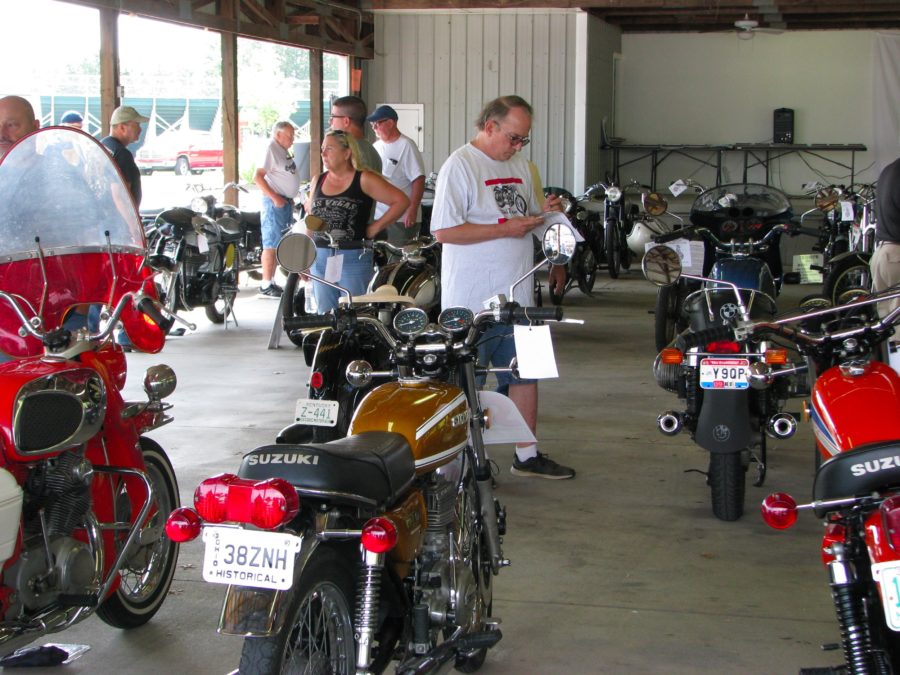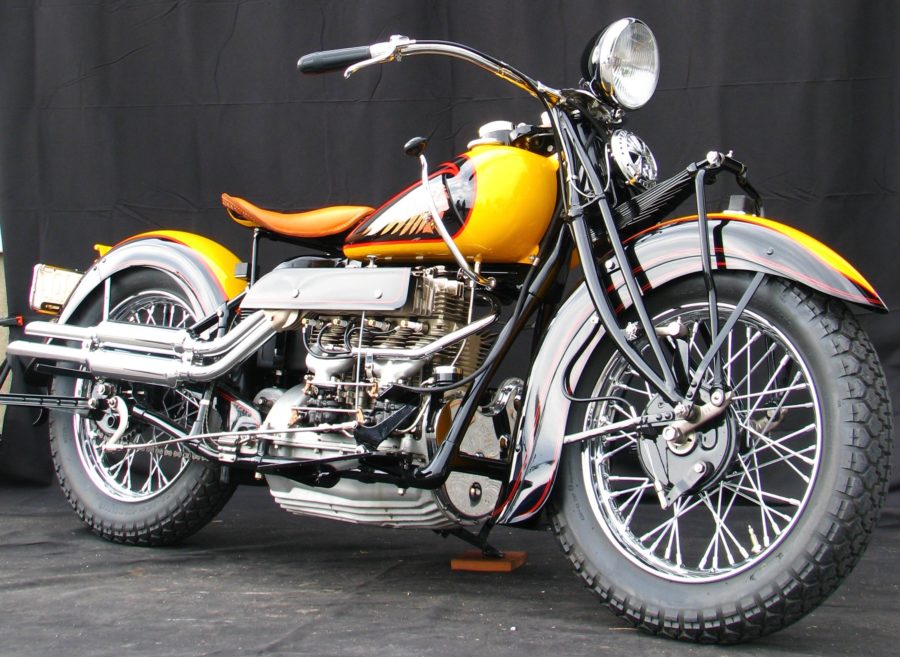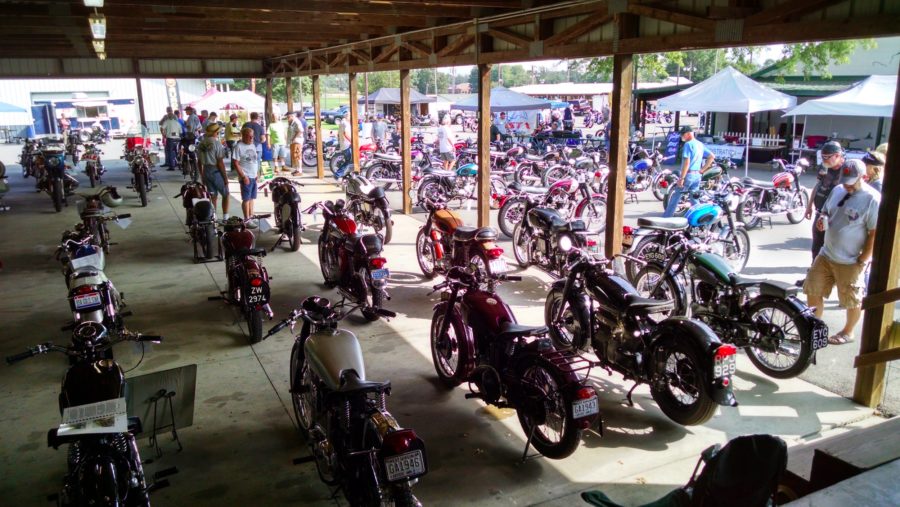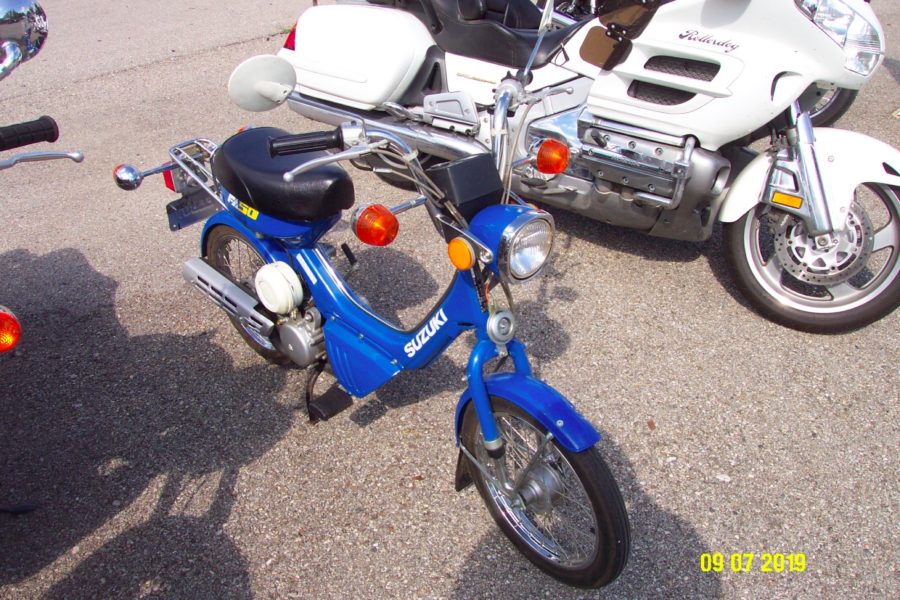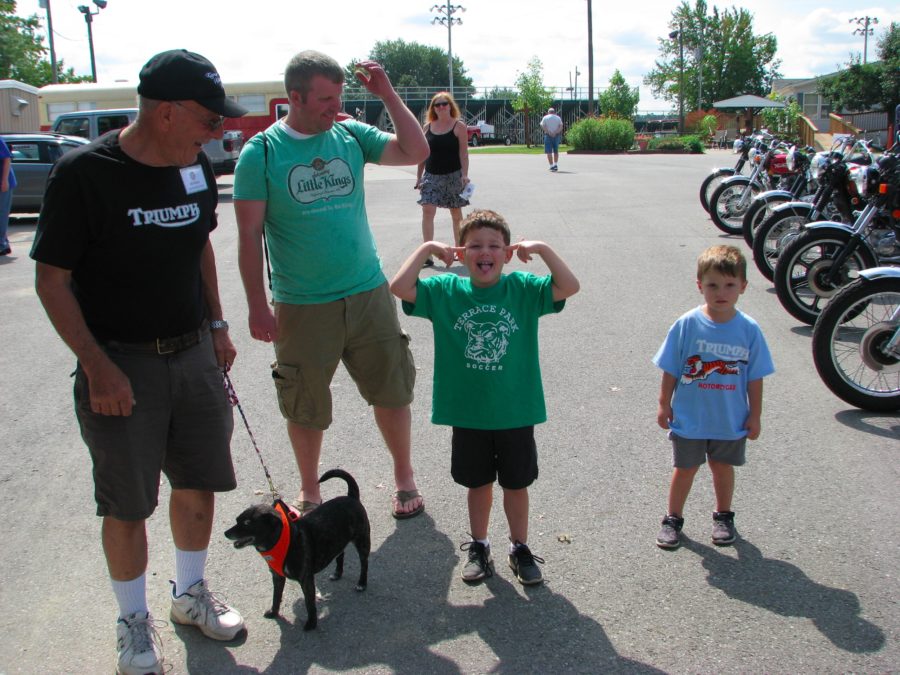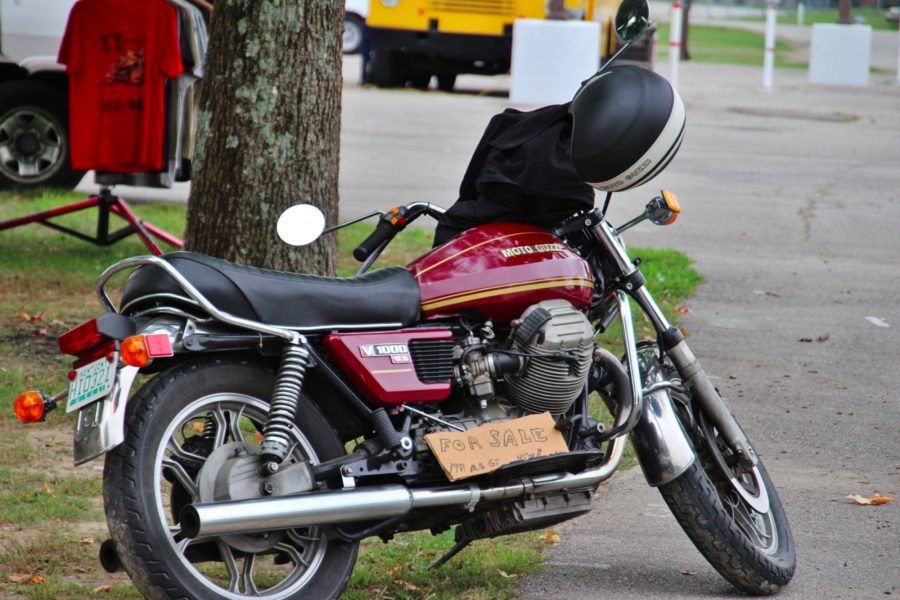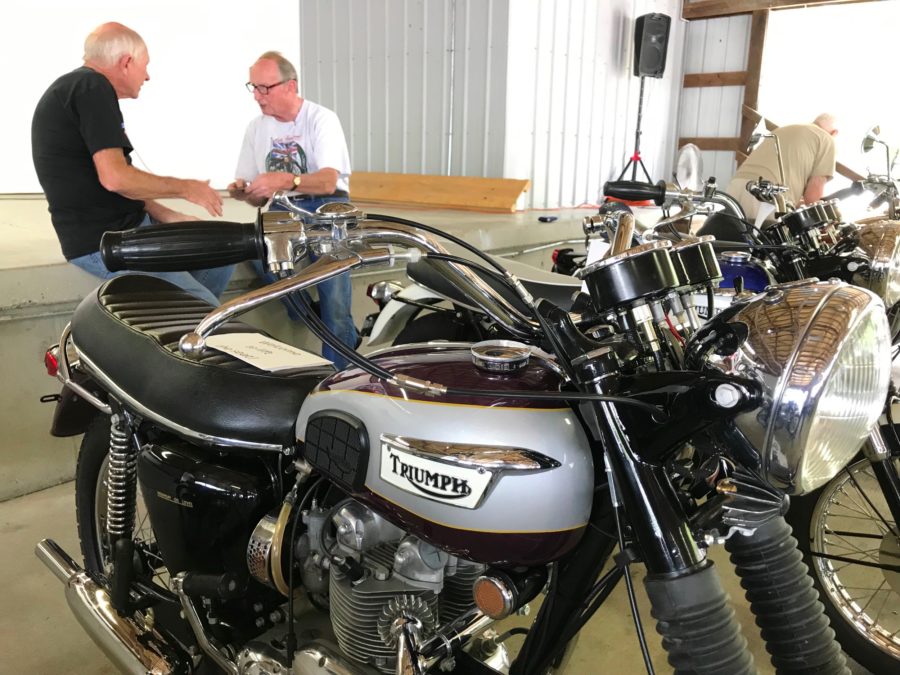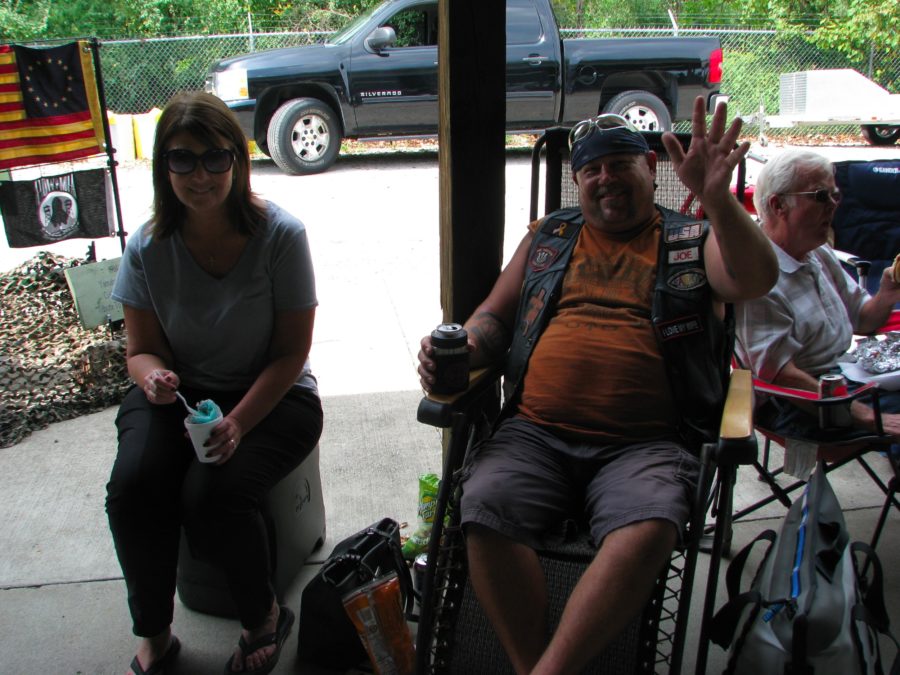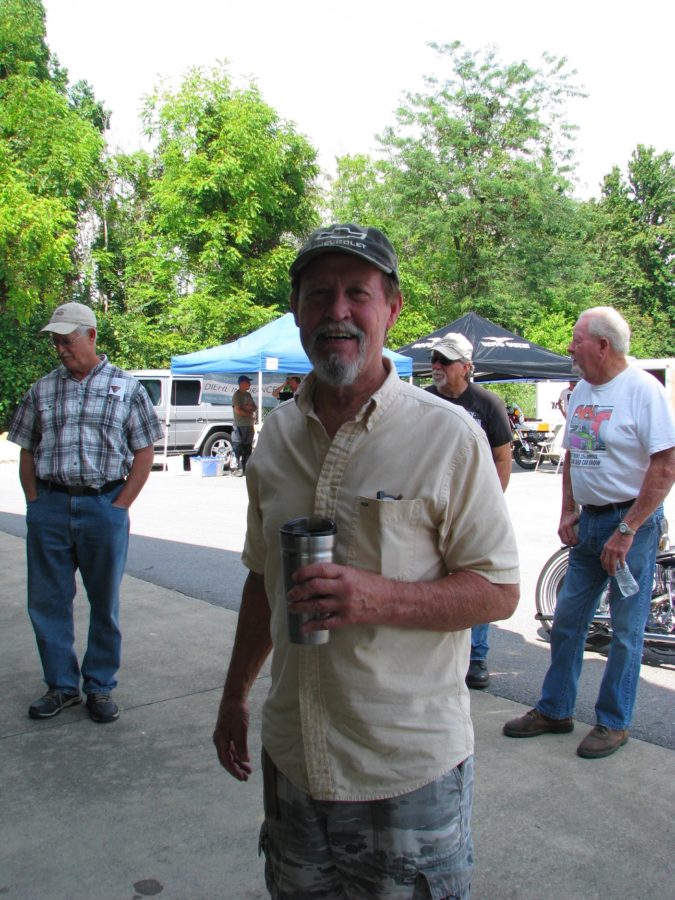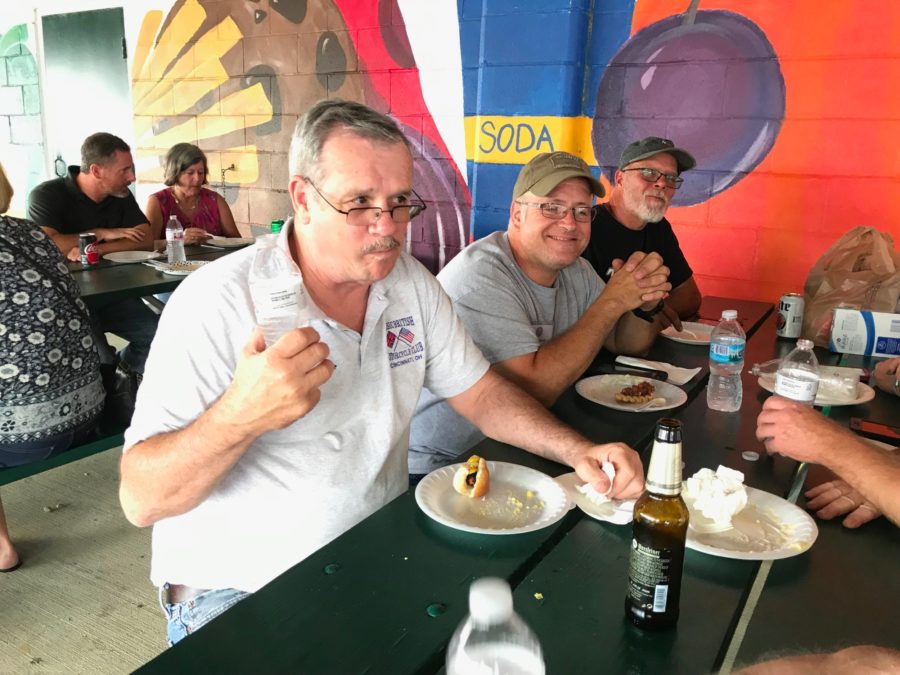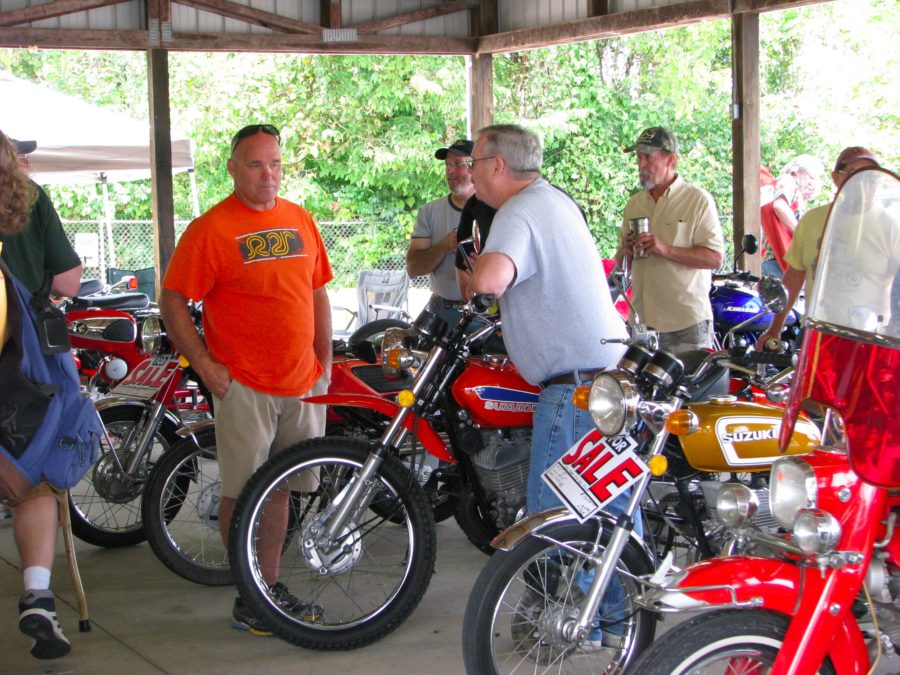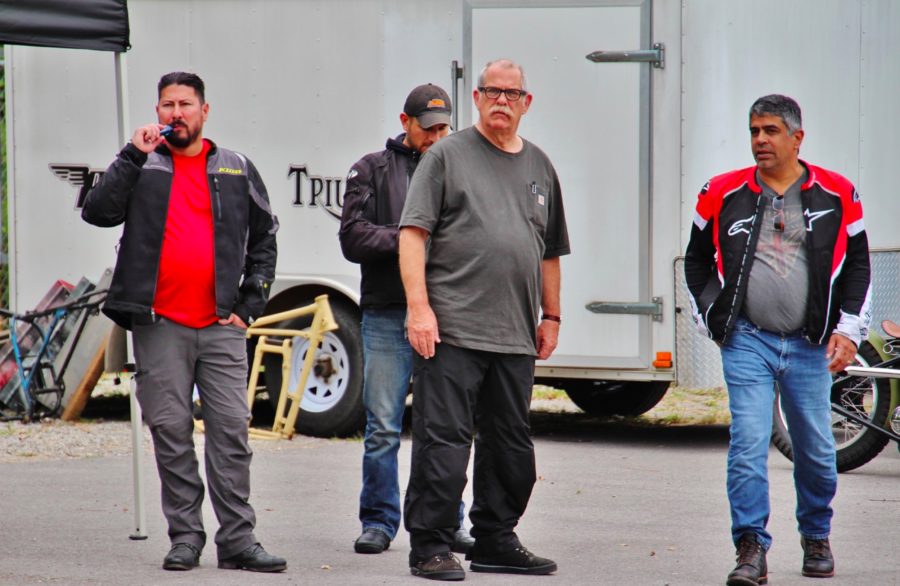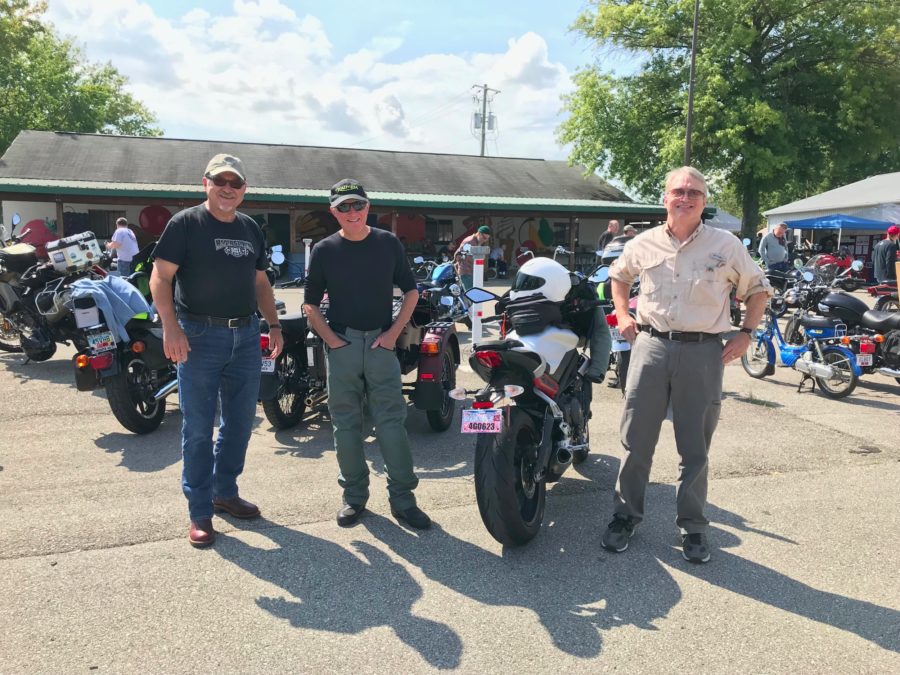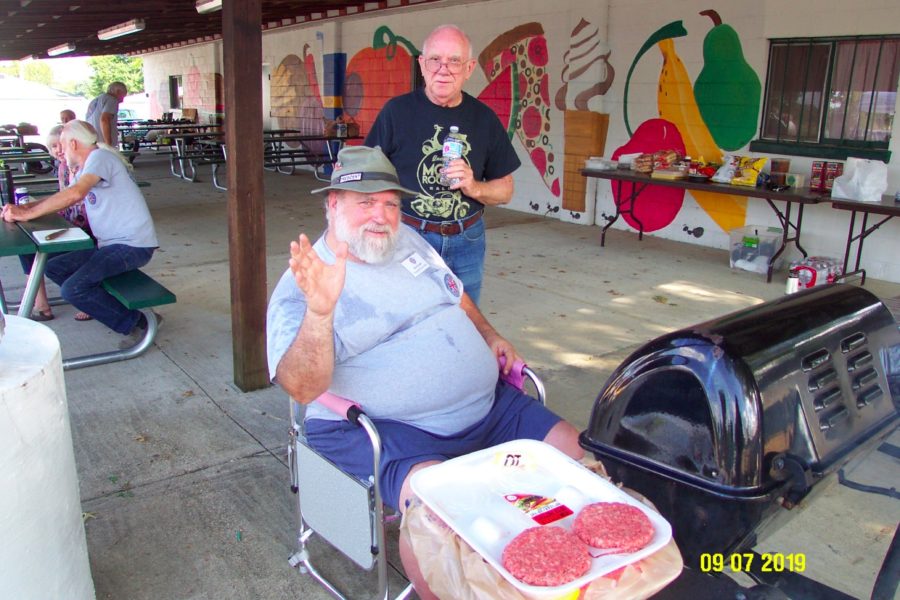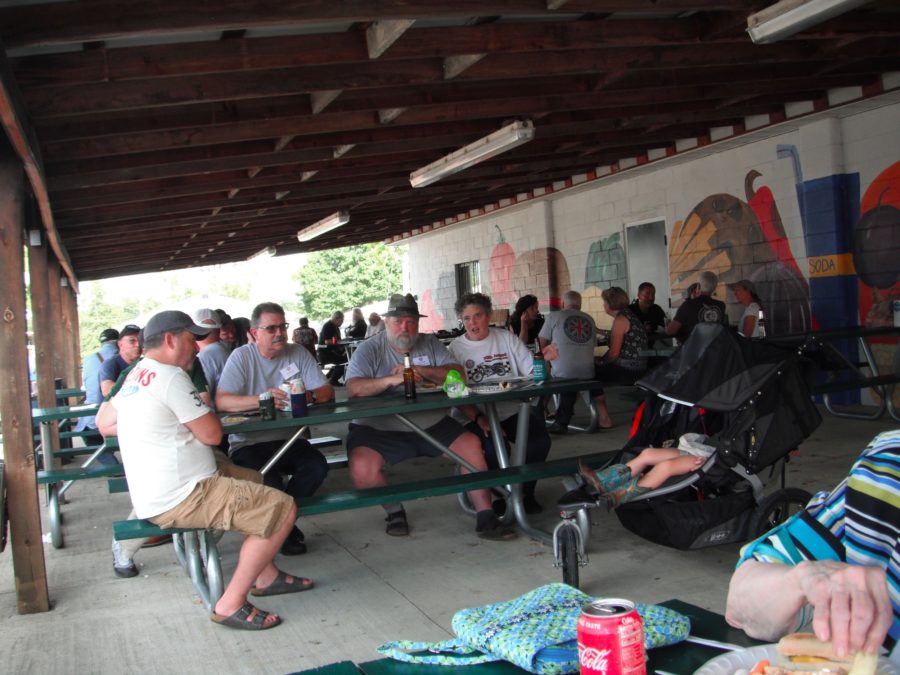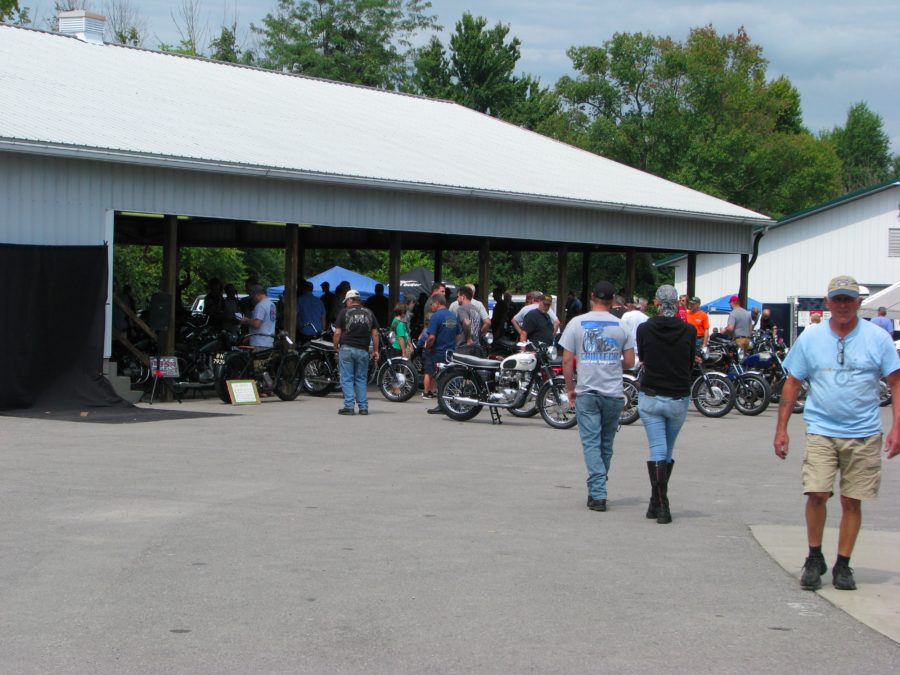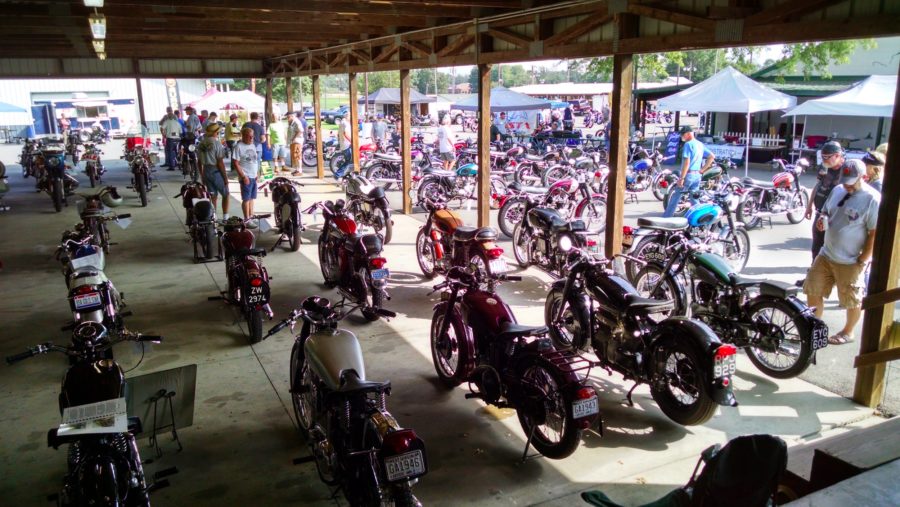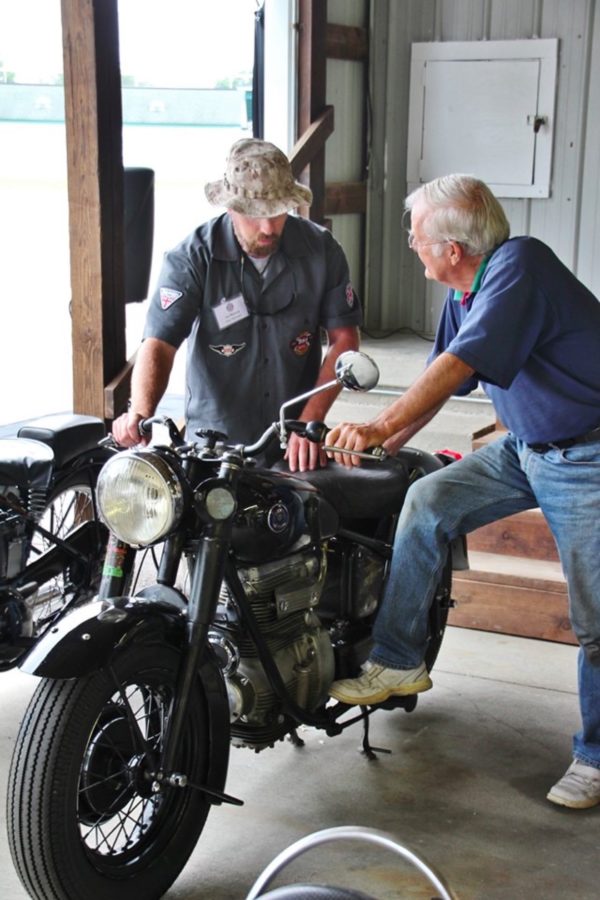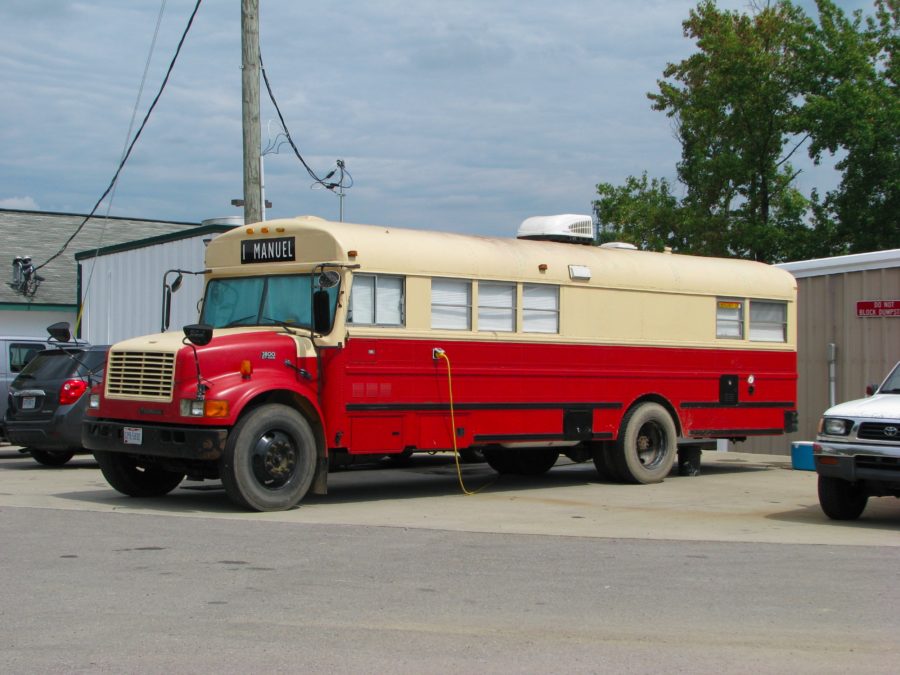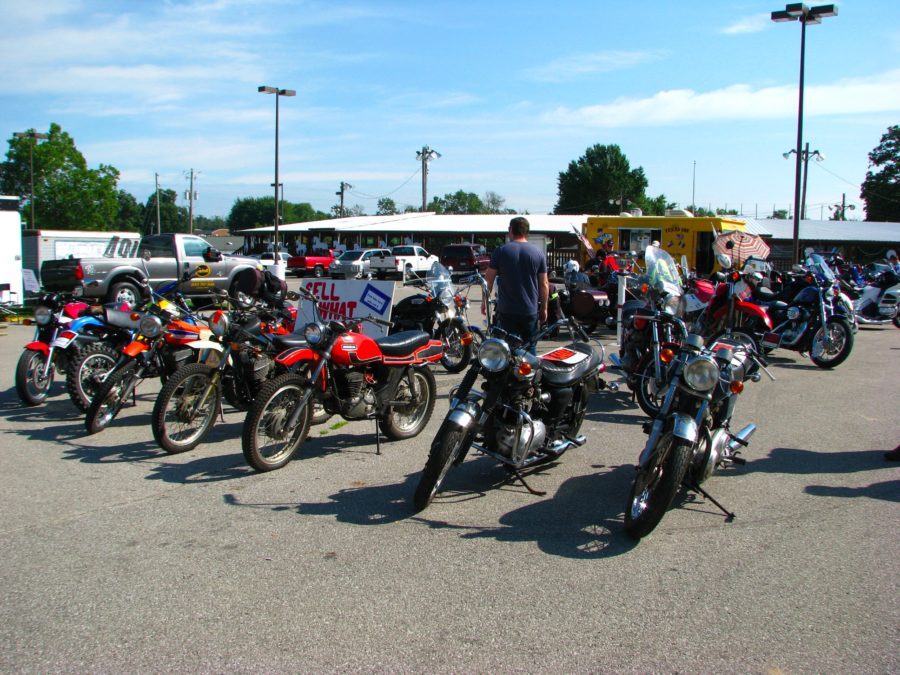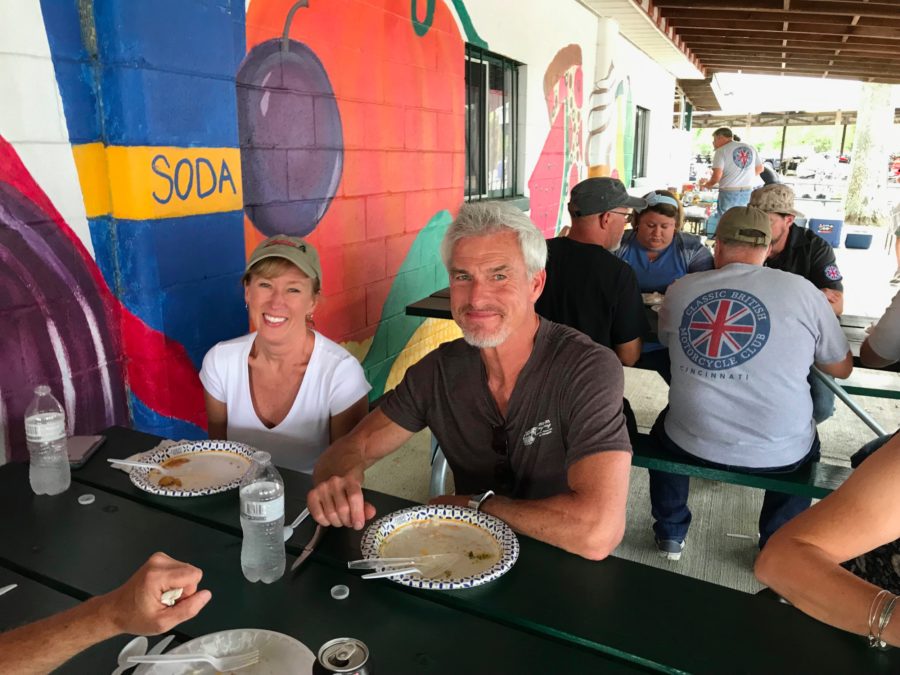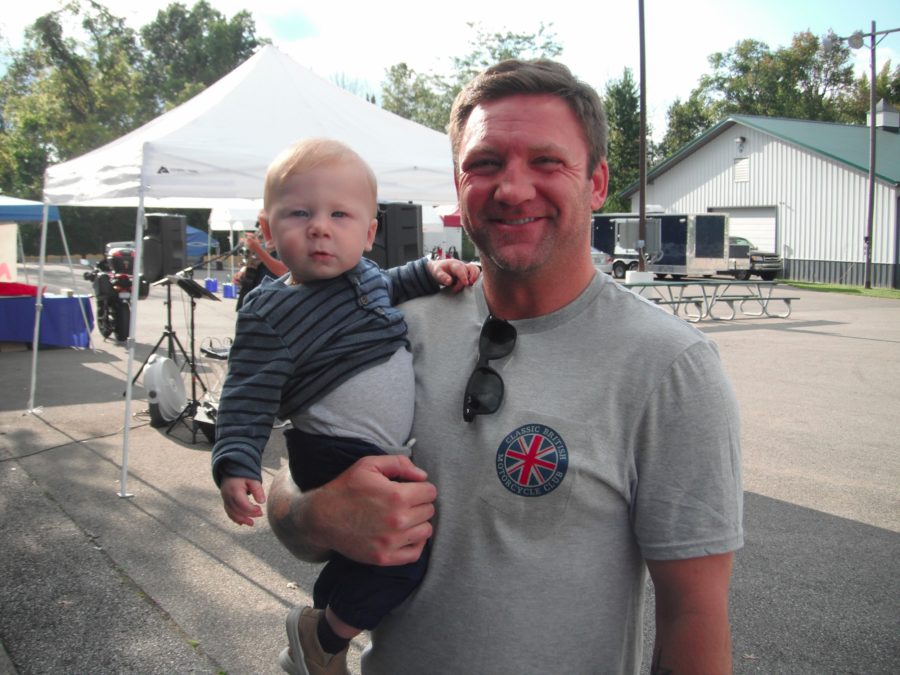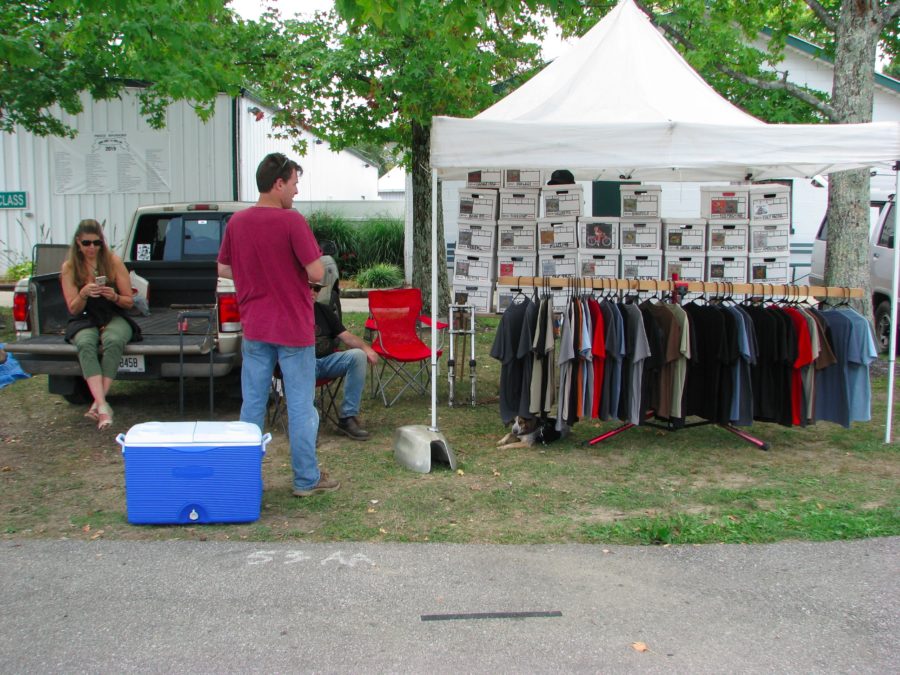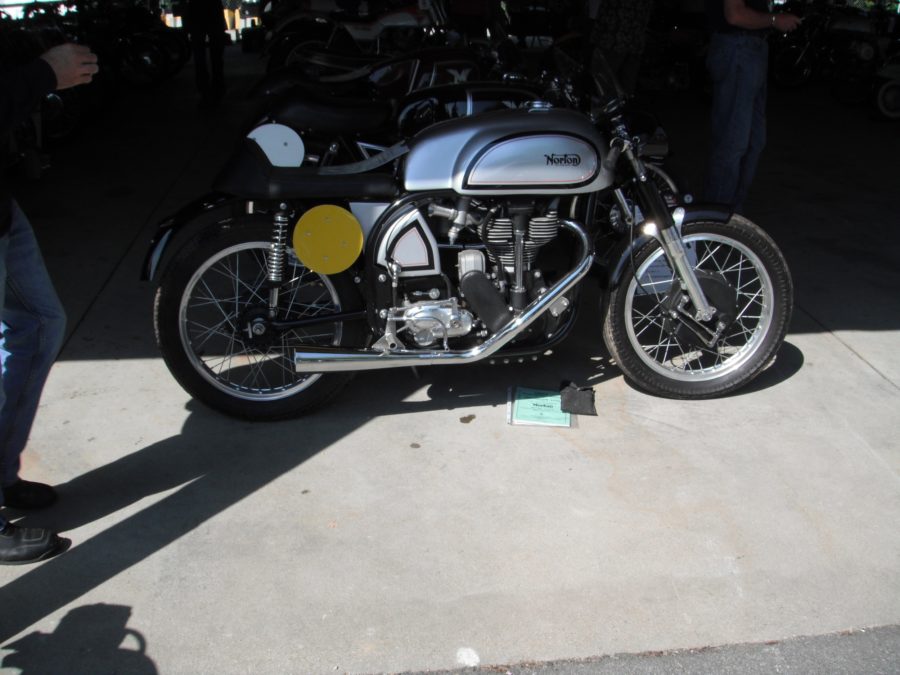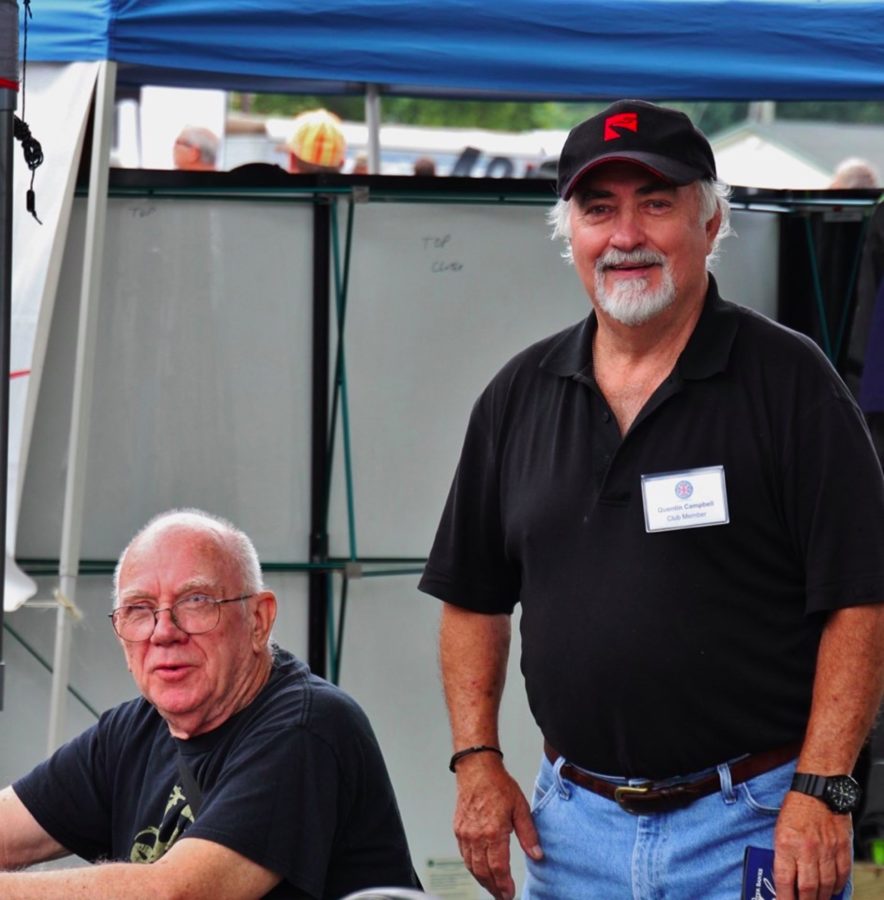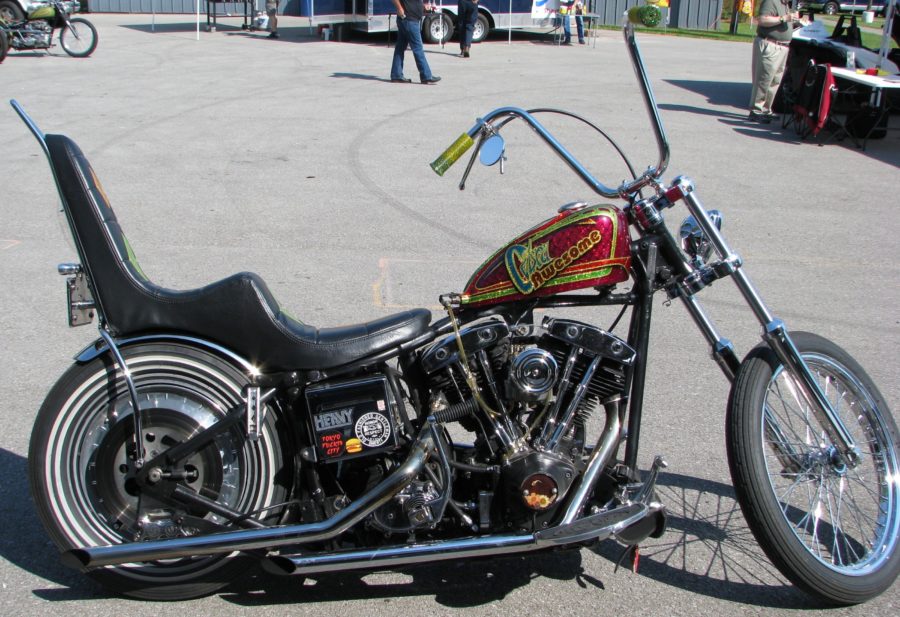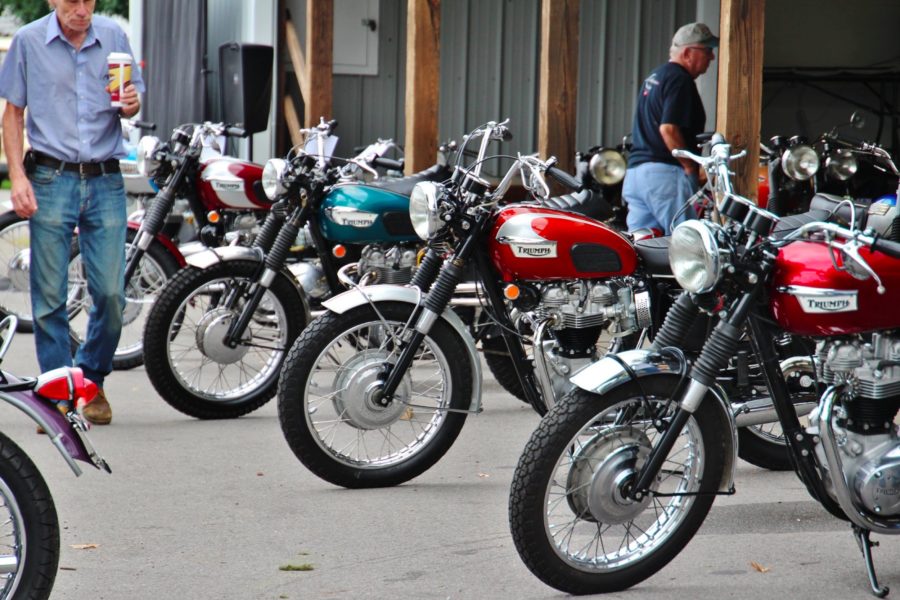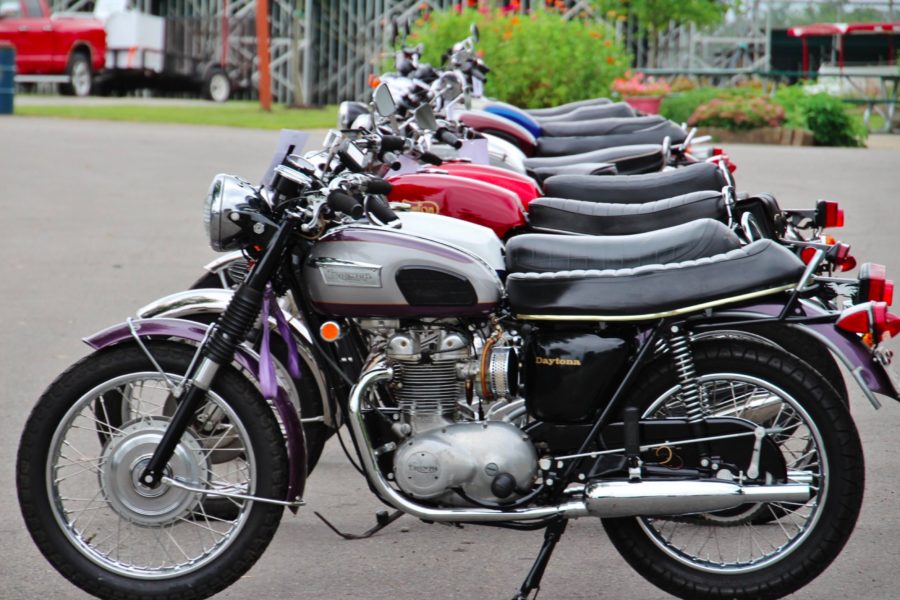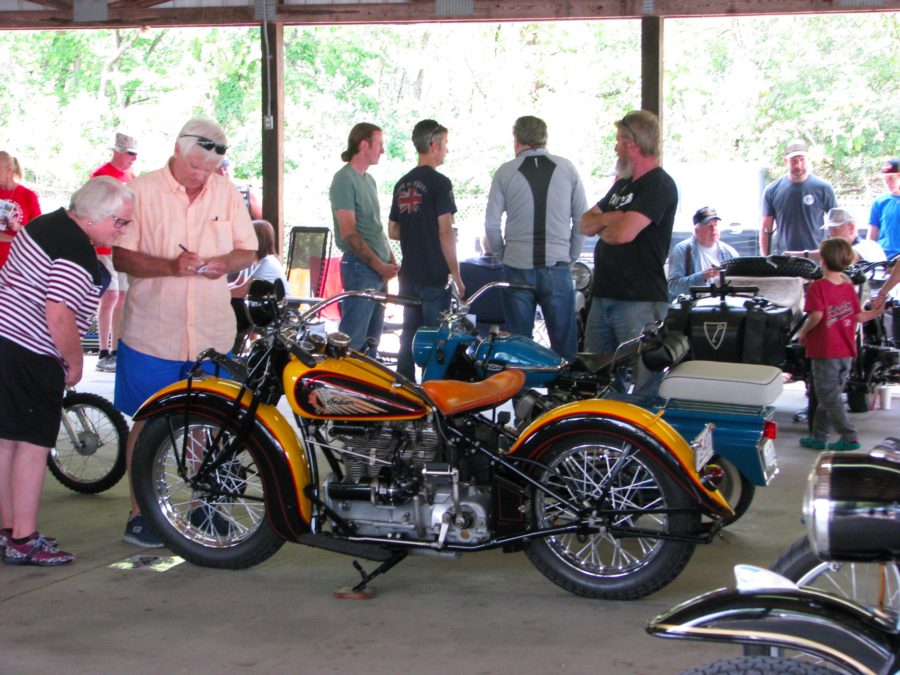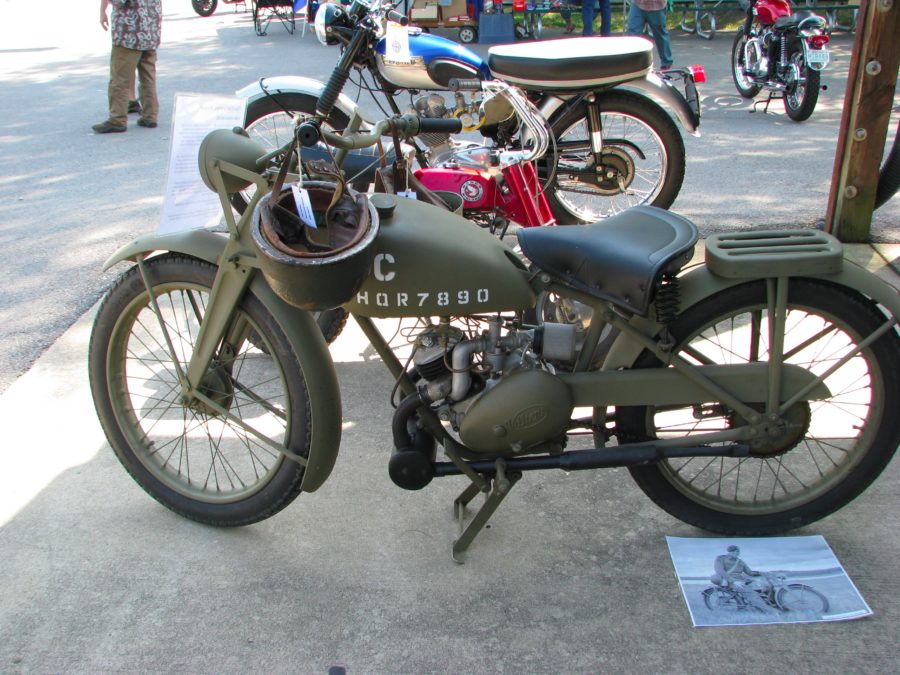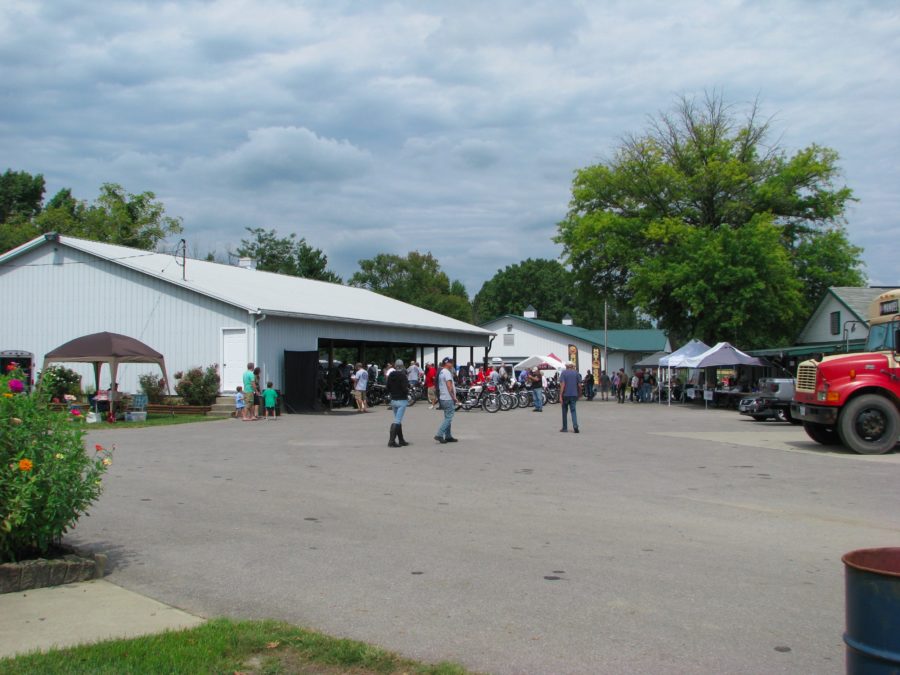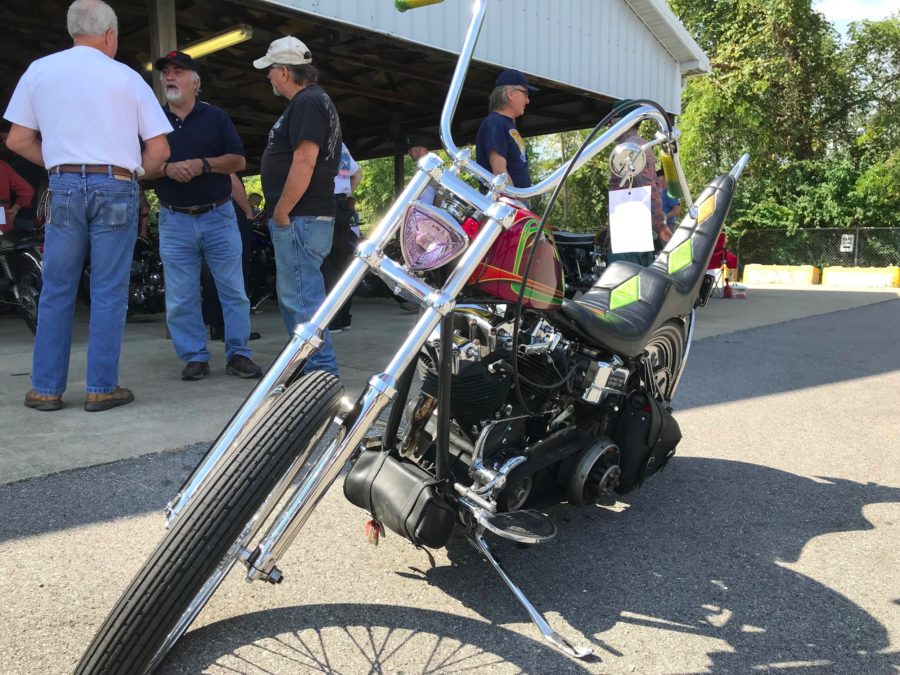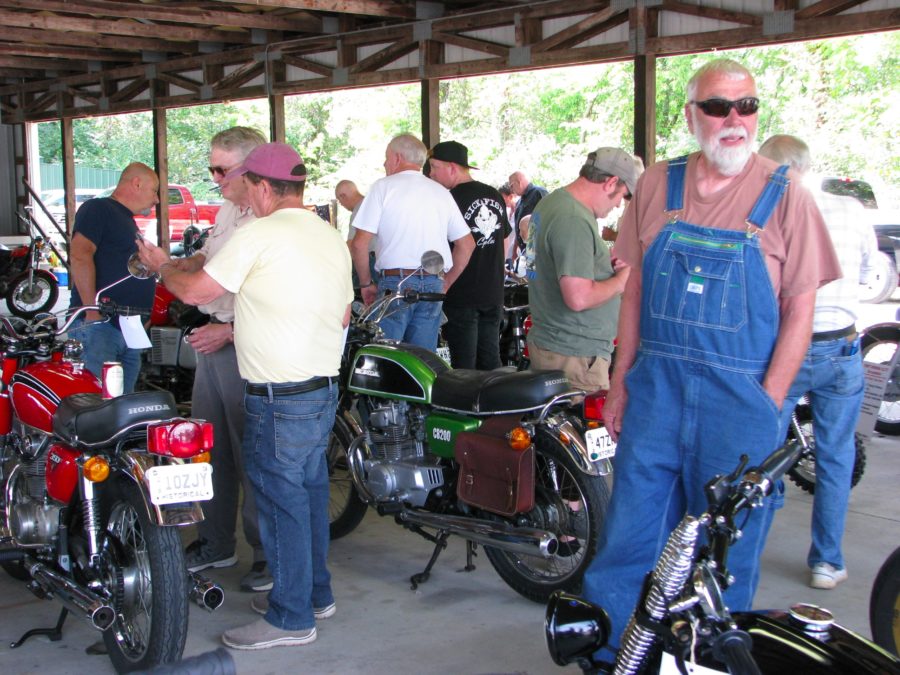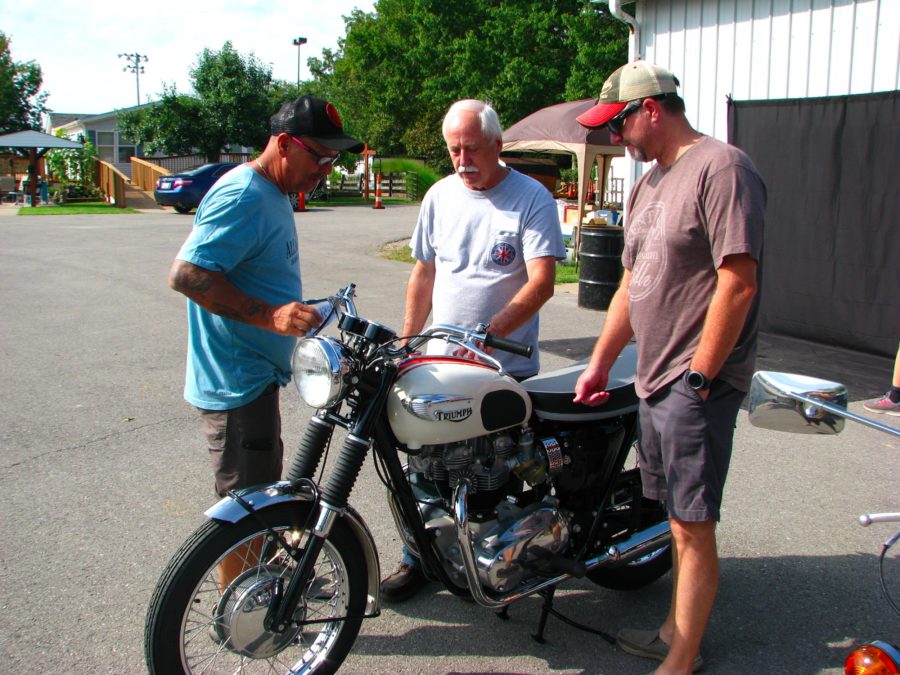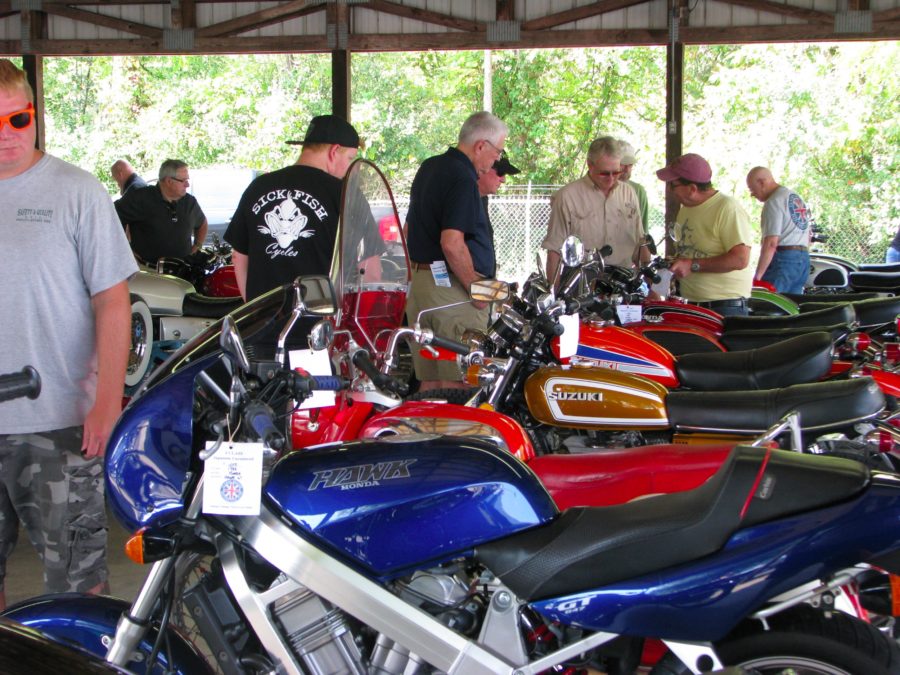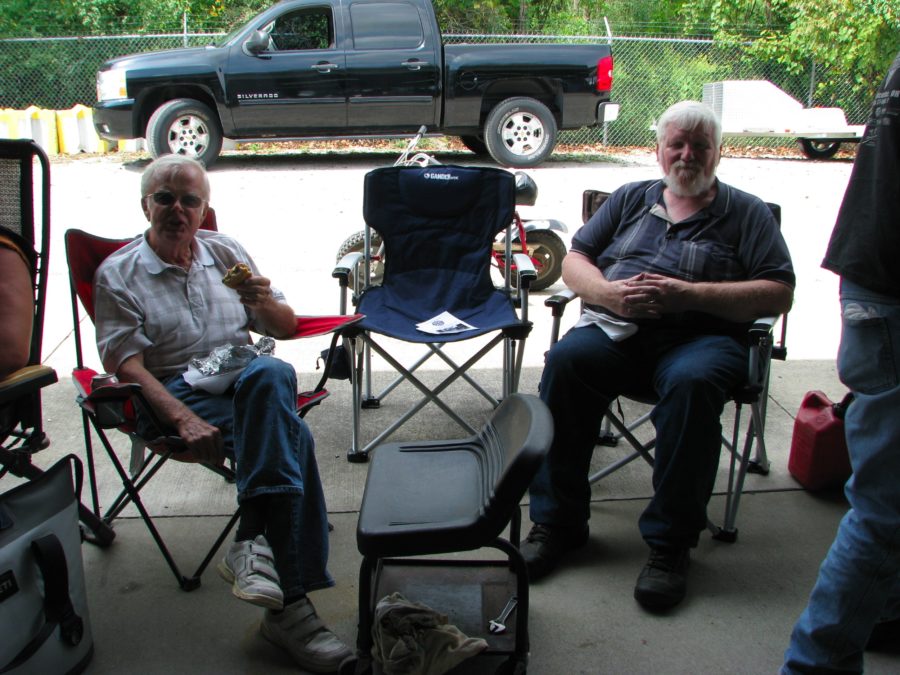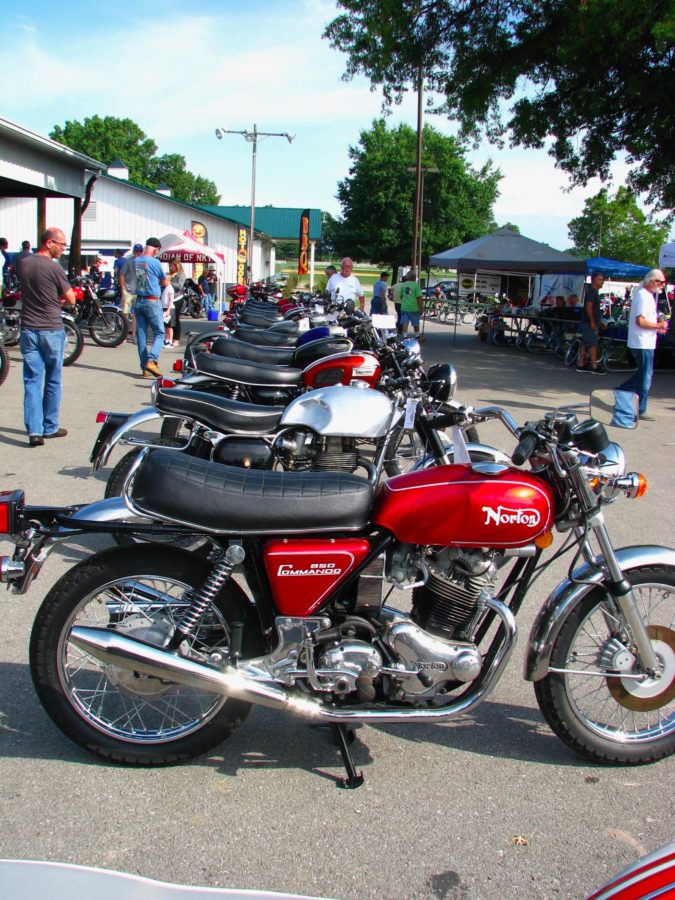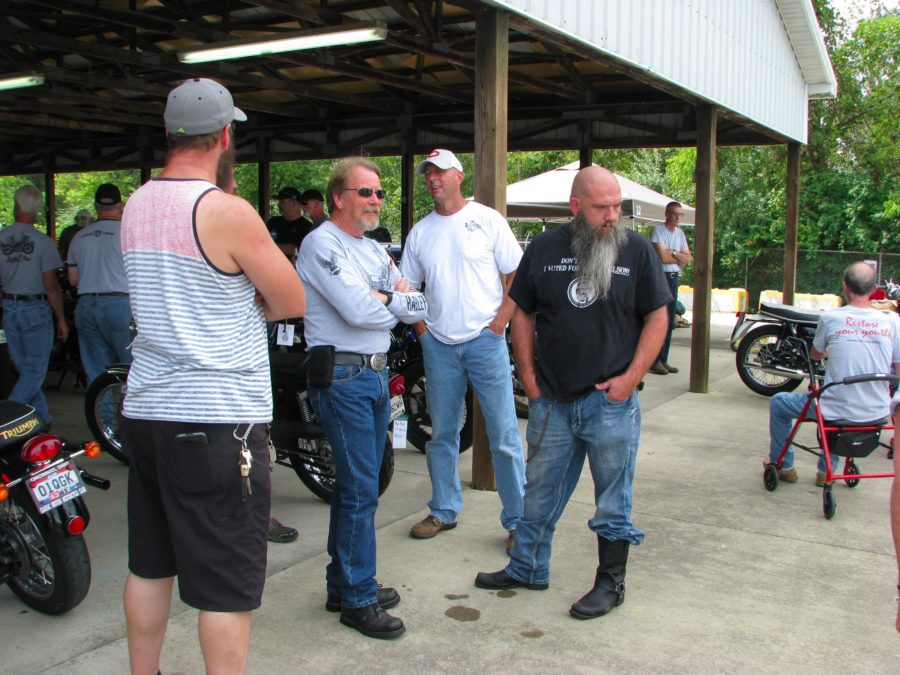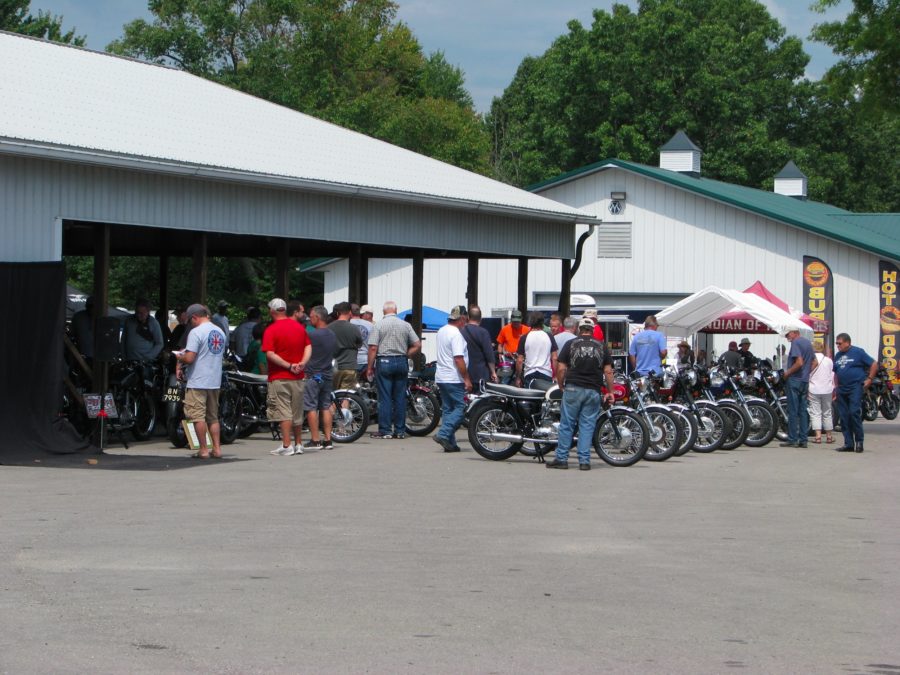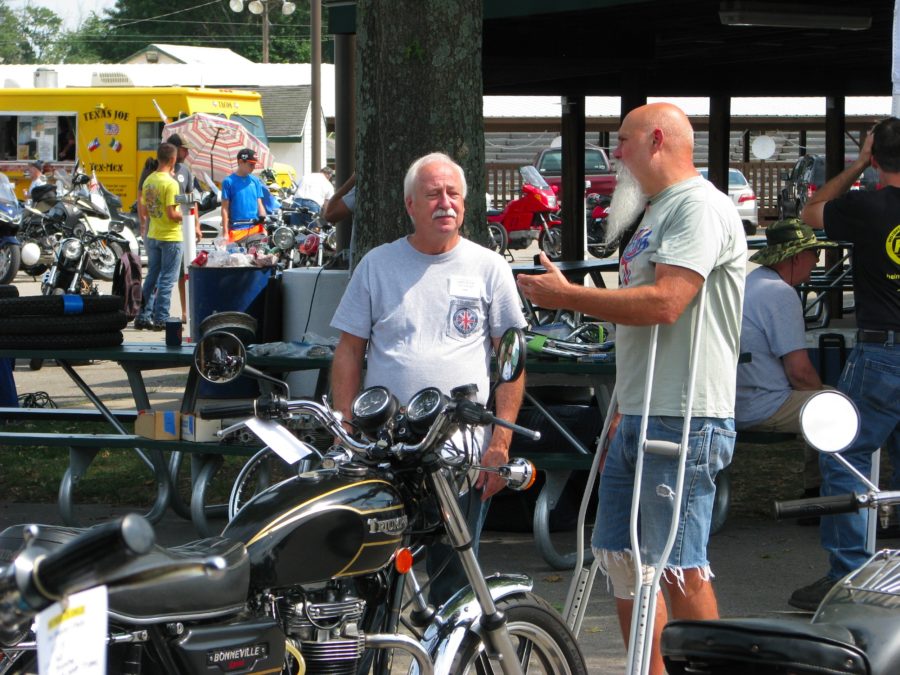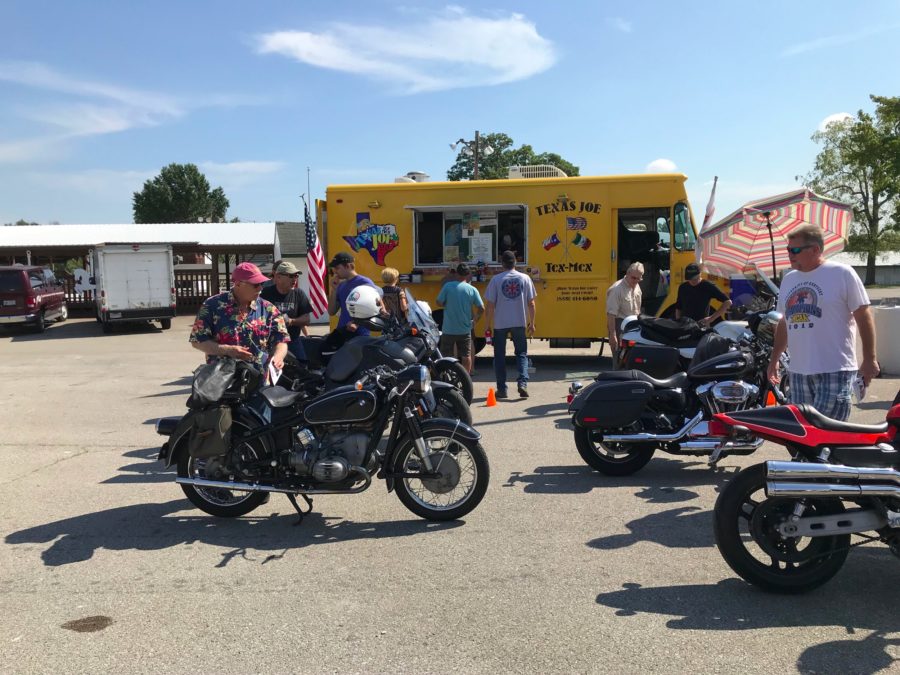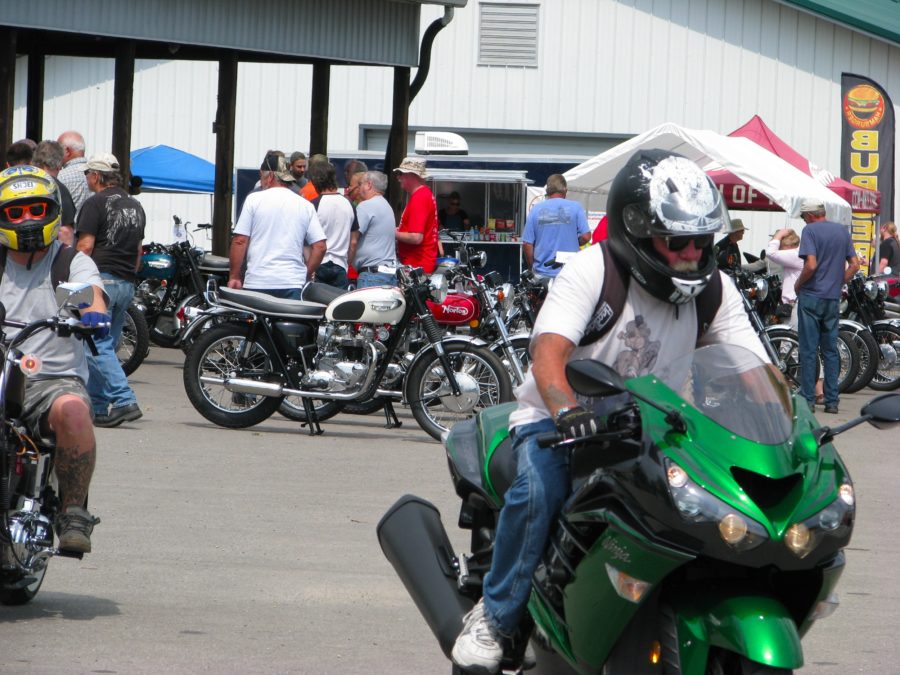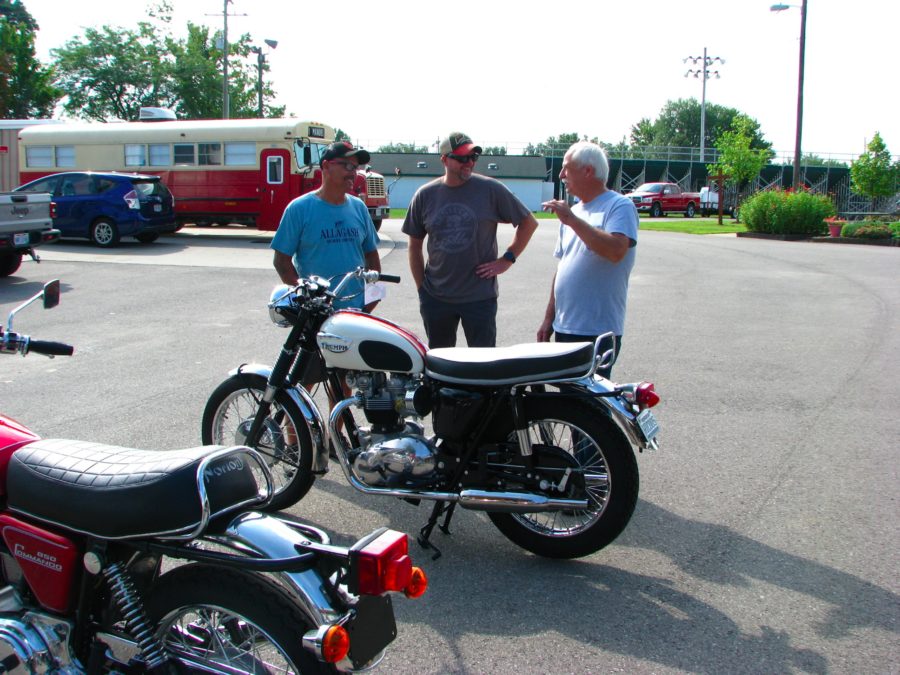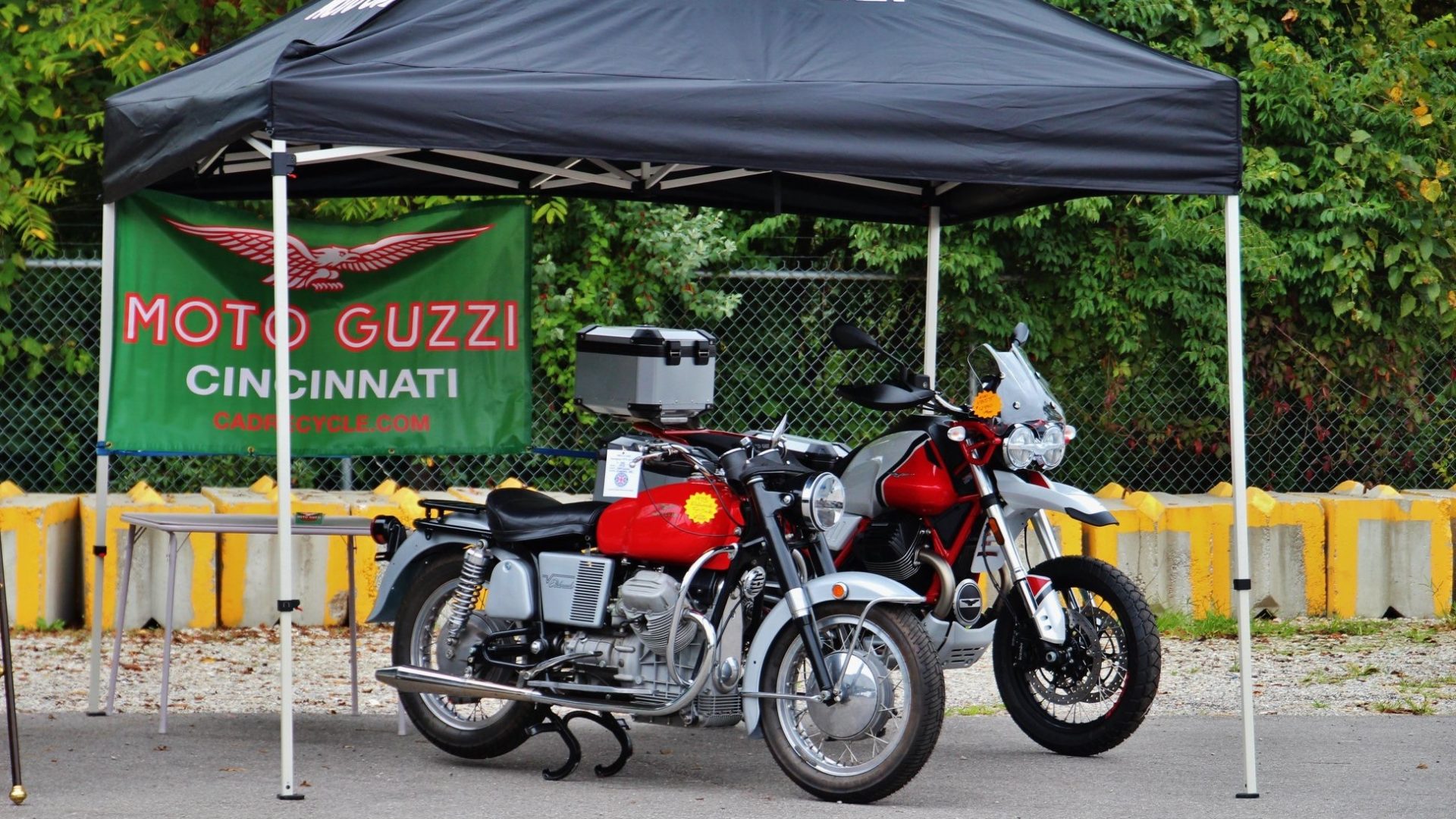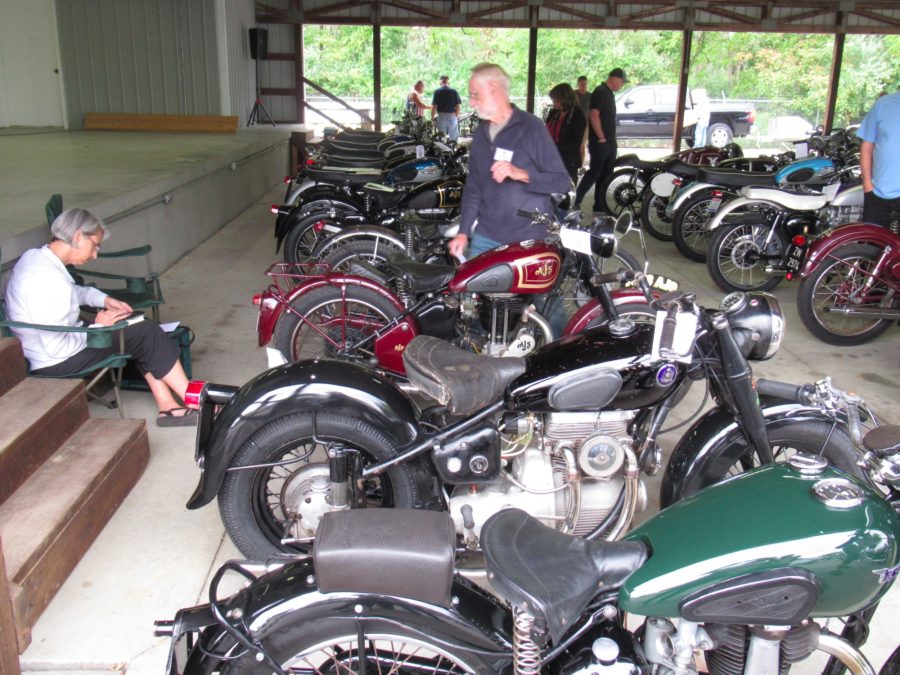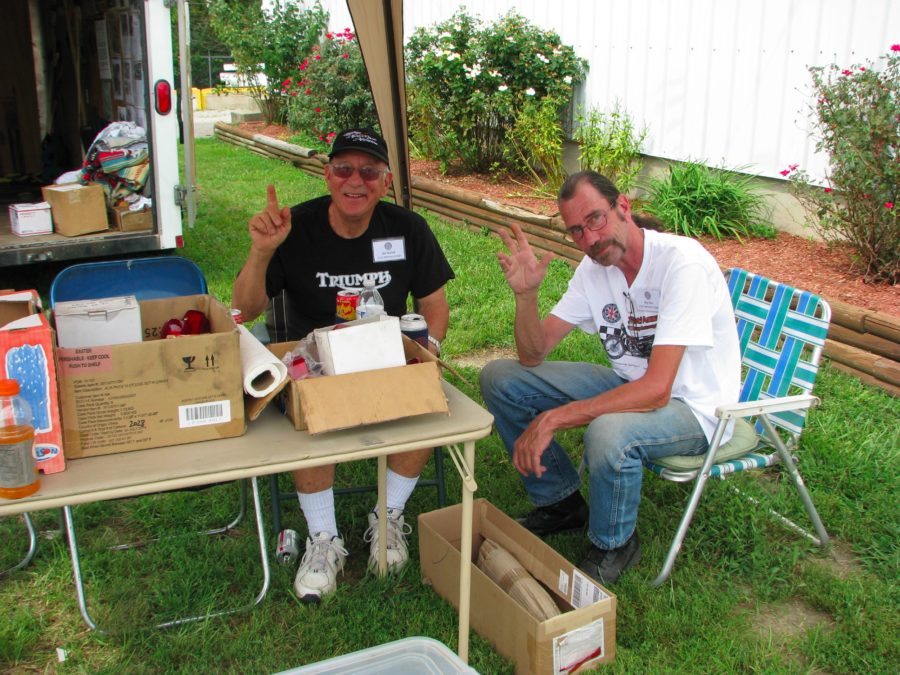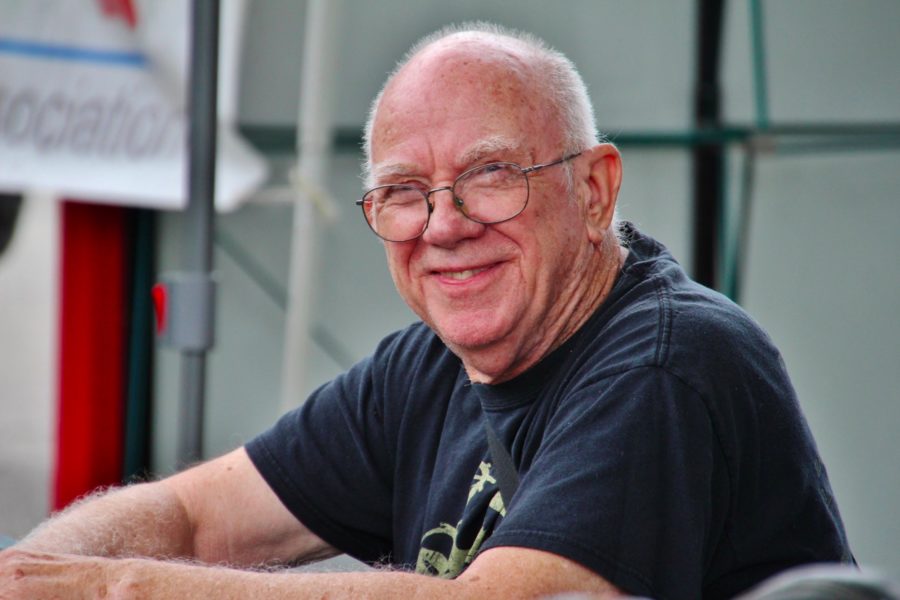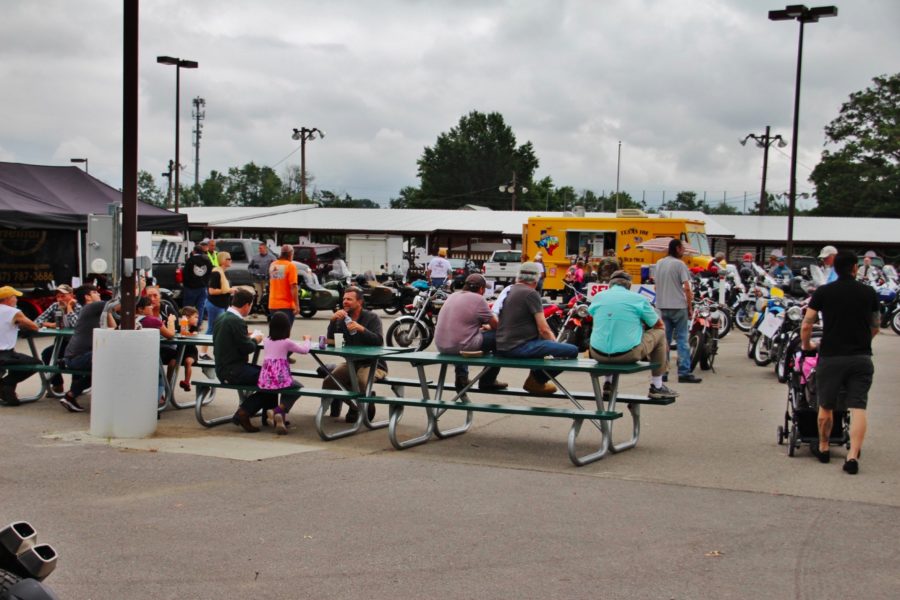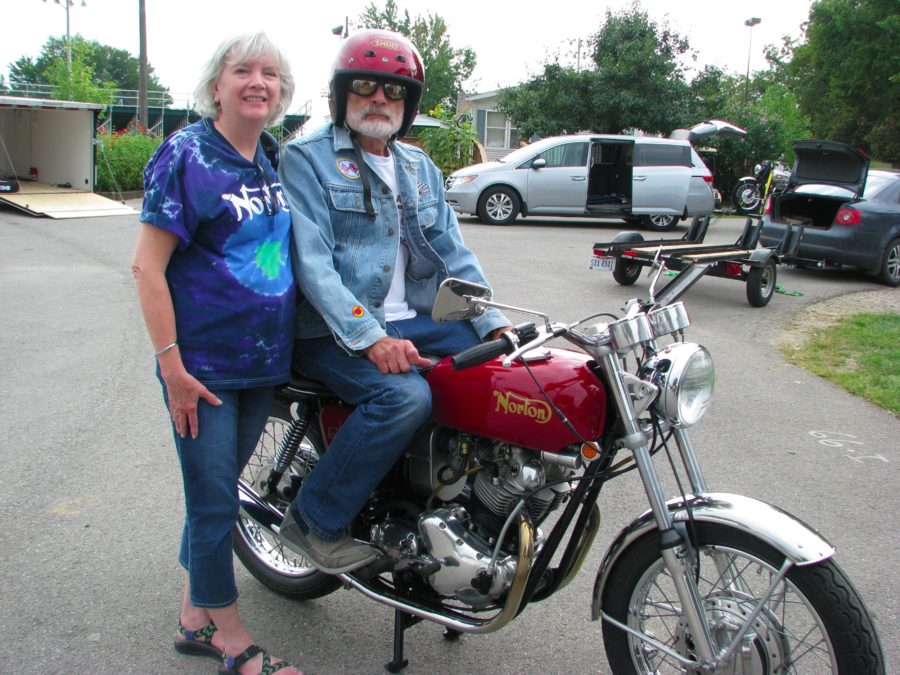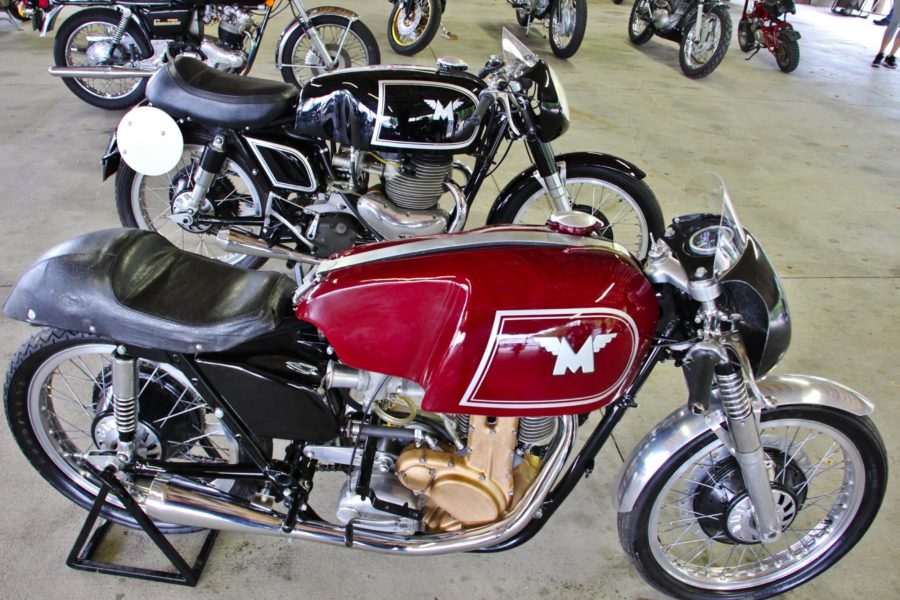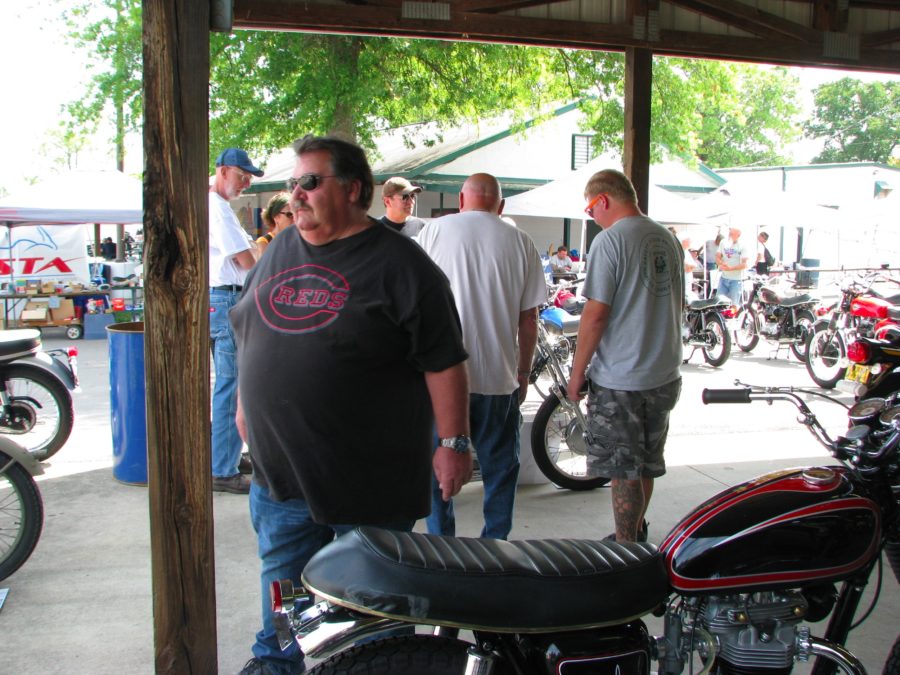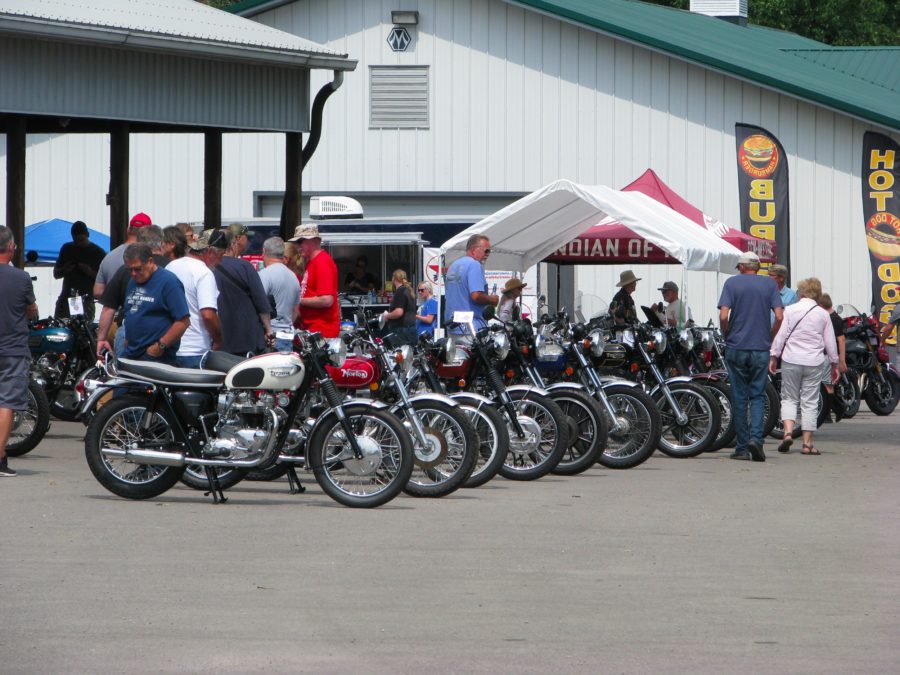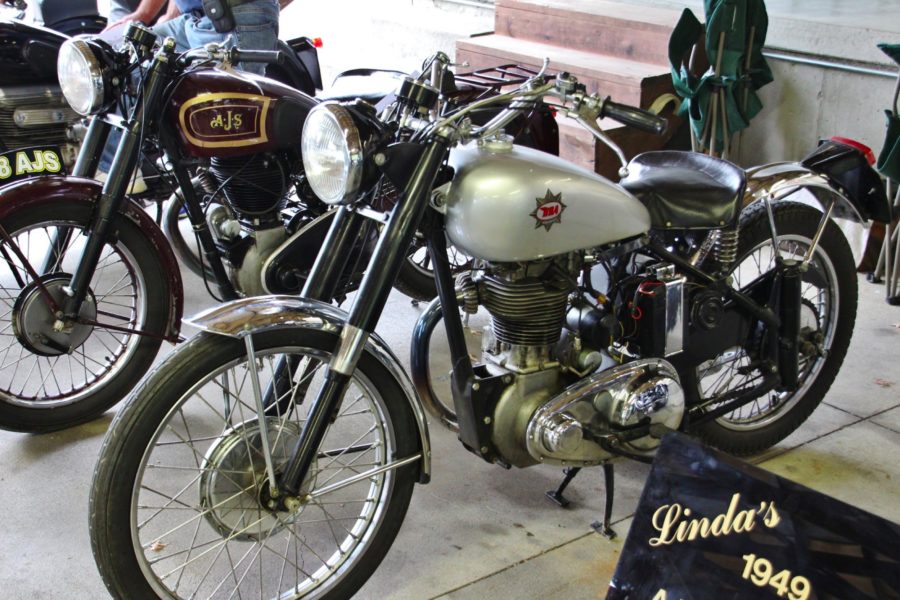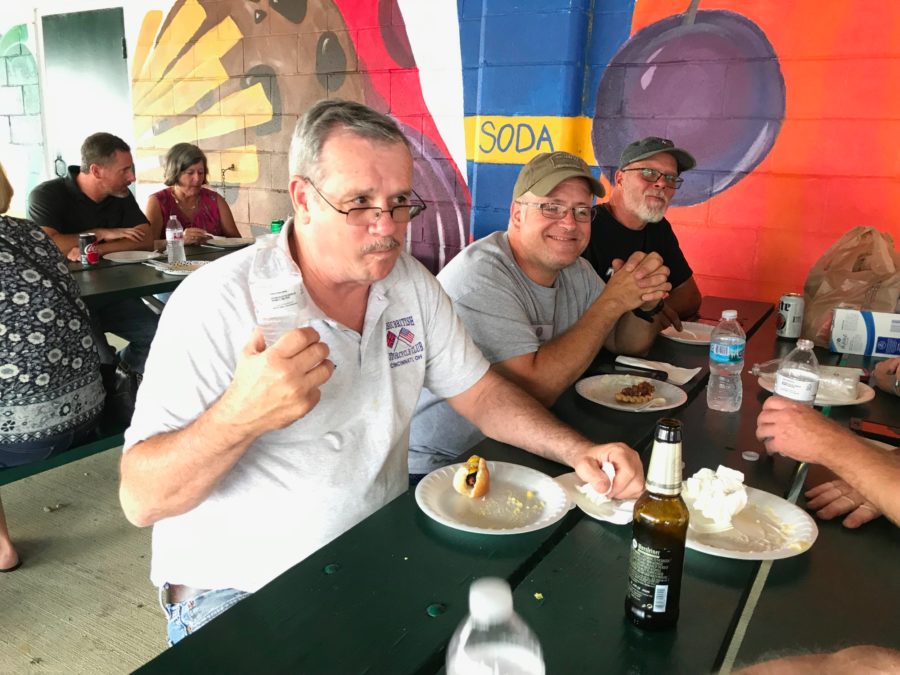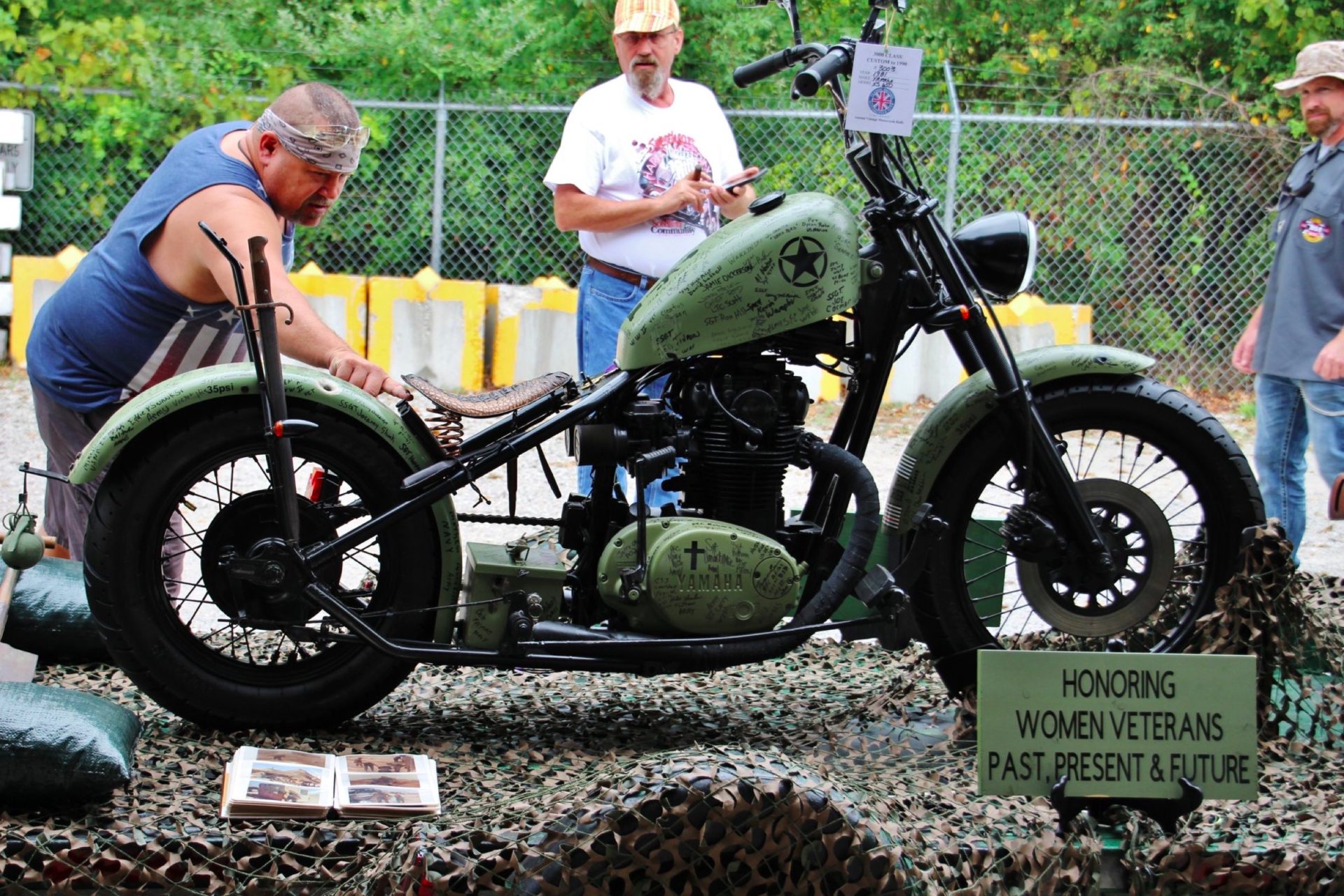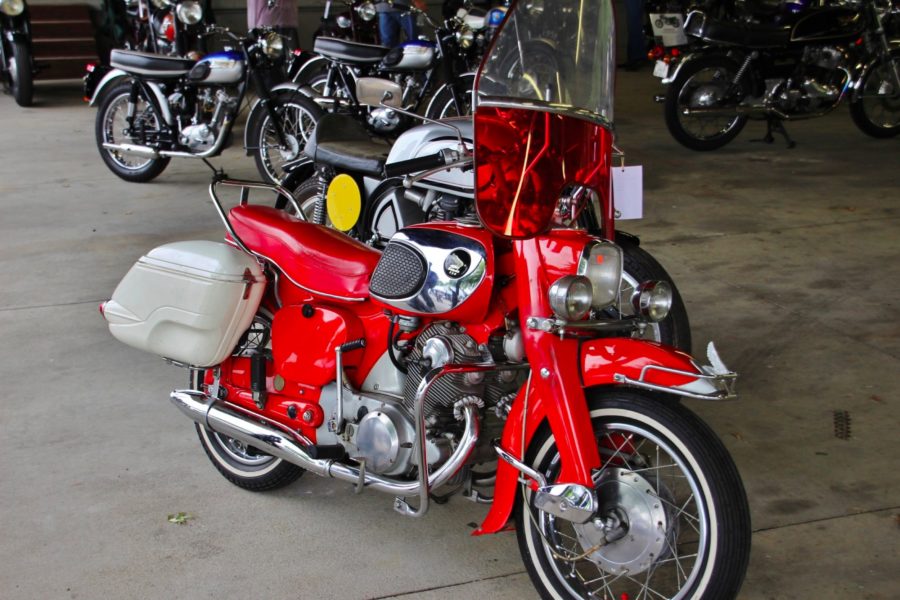 WE WOULD LIKE TO THANK OUR SPONSORS FOR 2021
TRIUMPH of CINCINNATI – Cincinnati, OH
Sales & Service of New and Late Model Triumph Motorcycles, Used Motorcycle Sales, Riding Gear & Apparel, Parts & Service

RETRO WRENCH – Louisville, KY
Motorcycle Service, Repair and Custom Fabrication specializing in Vintage British, Japanese, American and European Marques
INDIAN MOTORCYCLE of NORTHERN KENTUCKY – Walton, KY
Sales & Service of Indian, Royal Enfield, KTM, Sherco, Slingshot, New & Used Motorcycles, Riding Gear & Apparel
BEECHMONT MOTORSPORTS – Cincinnati, OH
Sales & Service of Honda, Yamaha and Other Japanese Marques, Utility Vehicles, Outdoor Equip, Generators

CADRE CYCLE – Cincinnati, OH
Sales & Service of Moto Guzzi, New & Used Motorcycle Sales, Service & Restoration of Vintage Motorcycles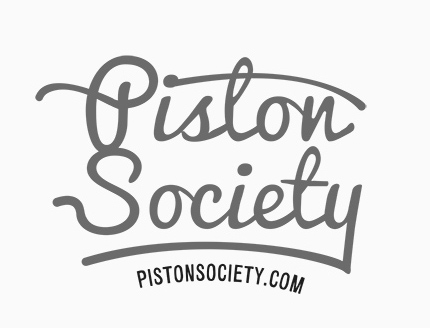 PISTON SOCIETY – Cincinnati, OH
Sales of Zero, Benelli & SSR Motorcycles
New & Used Motorcycles, Motorcycle Gear & Accessories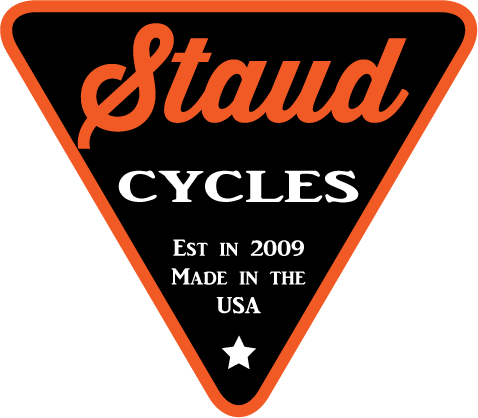 STAUD CYCLES – Cincinnati, OH
Expert Motorcycle Service of Vintage and Modern, Custom Bike Builds, Engine Rebuilding & Restoration, Sales & Service of Beta Motorcycles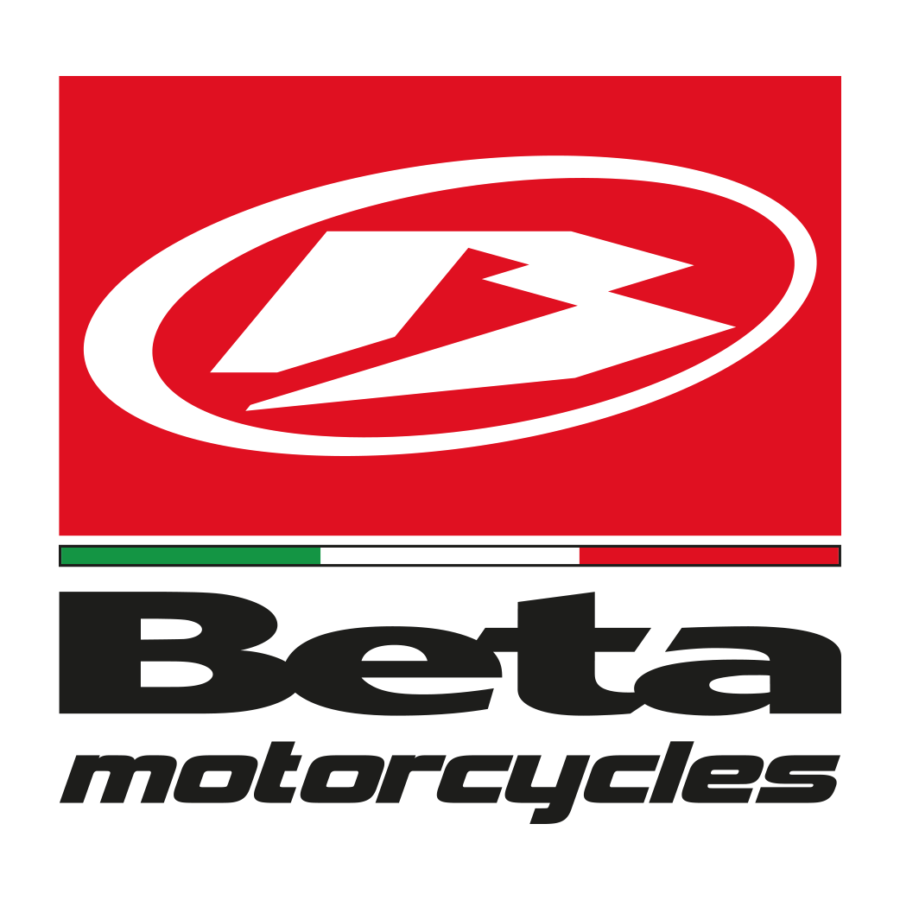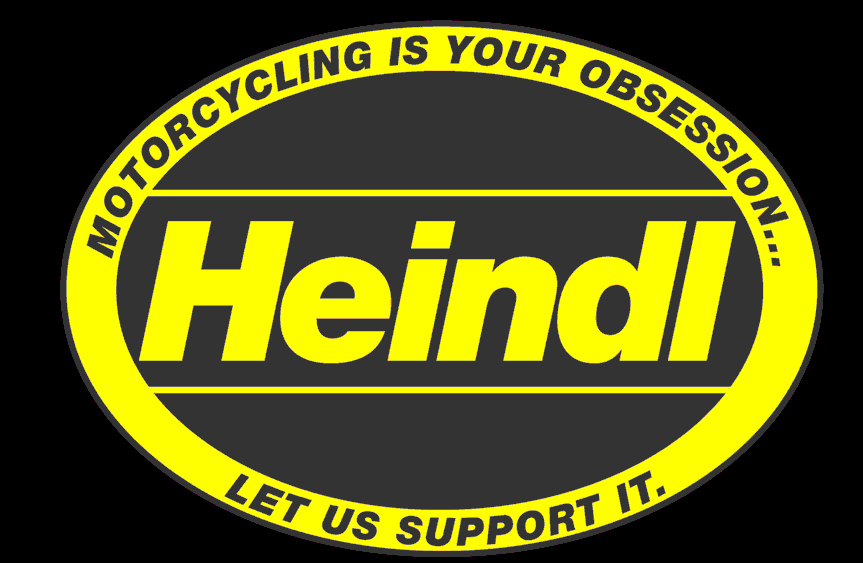 HEINDL ENGINEERING – Eaton, OH
Sales & Service of Ural Motorcycles & Keeway Scooters, New & Used Motorcycles Sales, Ural Parts and Service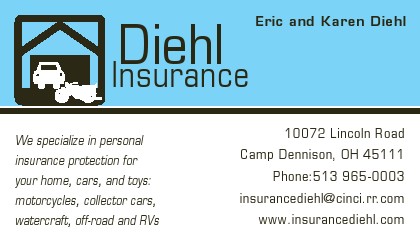 DIEHL INSURANCE – Cincinnati, OH
Specializing in Insurance Protection for Home, Auto, Collector Cars, Motorcycles, Watercraft
& Off-Road Vehicles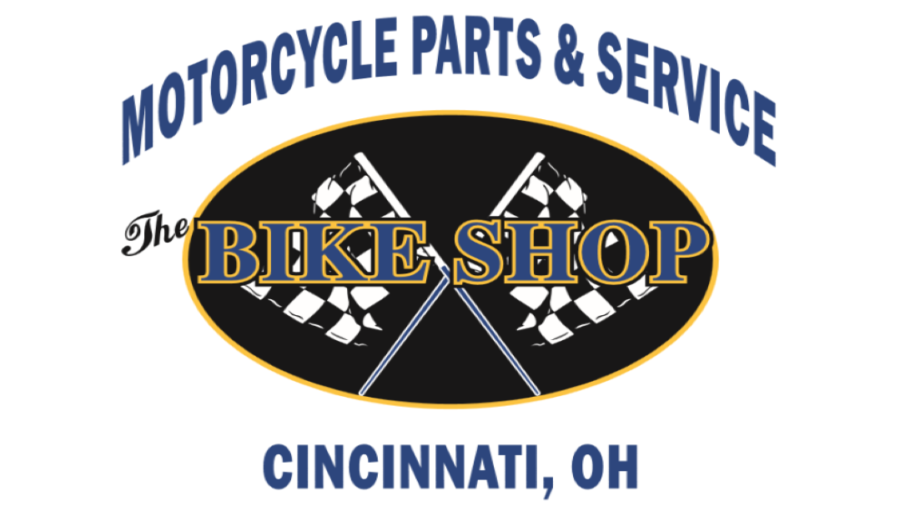 THE BIKE SHOP – Cincinnati, OH
Owner Brad Nead and The Bike Shop is your go to for Service, Parts, Restoration and Customization of your American or Metric Motorcycle as well as Motorcycle Sales and Consignments


COMMANDO SPECIALTIES & VINTAGE TRIUMPH SUPPLY
Specializing in New Production & Used Parts for Norton, Triumph & BSA, Expert Advice, Restoration & Professional Painting Services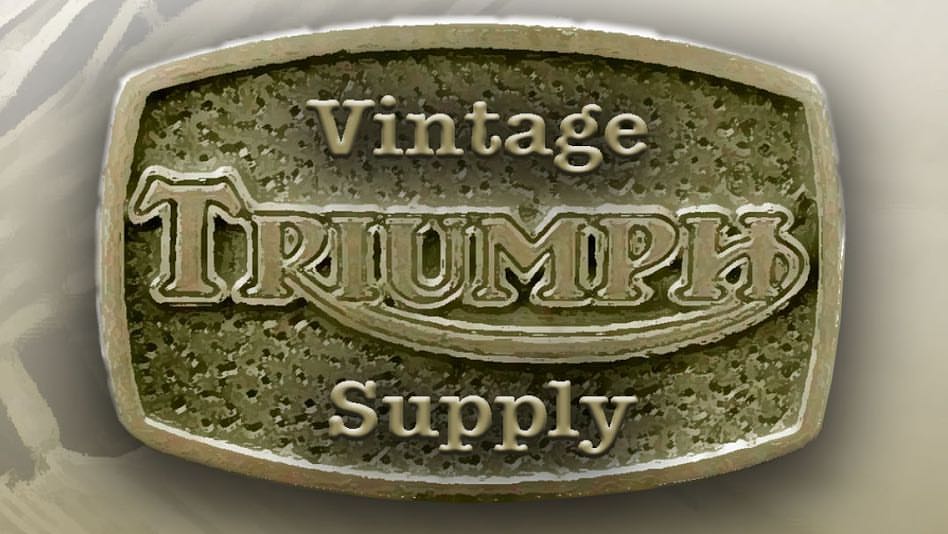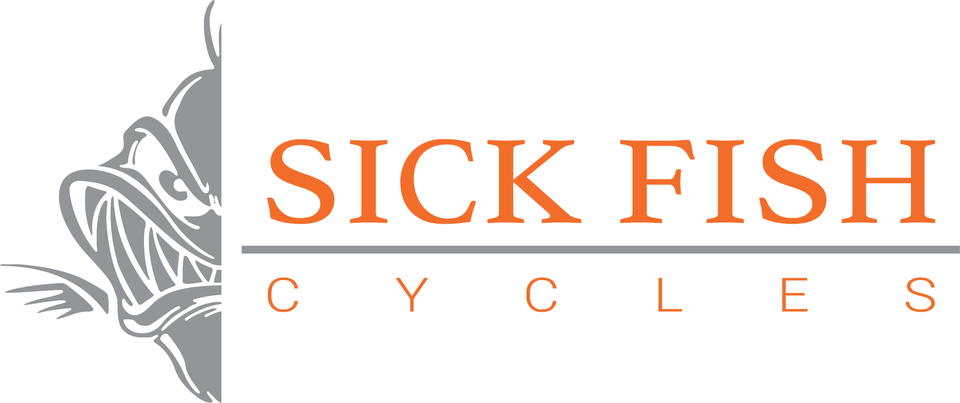 Sick Fish Cycles– Burlington, KY
Specializing in Custom Motorcycle Builds, Parts & Service. Customer focused with emphasis on Harley-Davidson, choppers, bobbers, radical customs and more. Fun and enjoyment of motorcycling is the name of their game!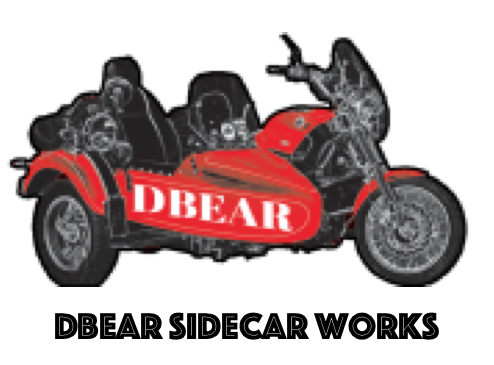 DBear Sidecar Works – Camden, OH
Specializing in Custom Fabrication of Sidecars and Sidecar Motorcycles, Expert Service for BMW and other European Motorcycles Since 1962